05 June 2020
Coronavirus live blog: How it's affecting our sector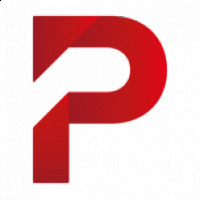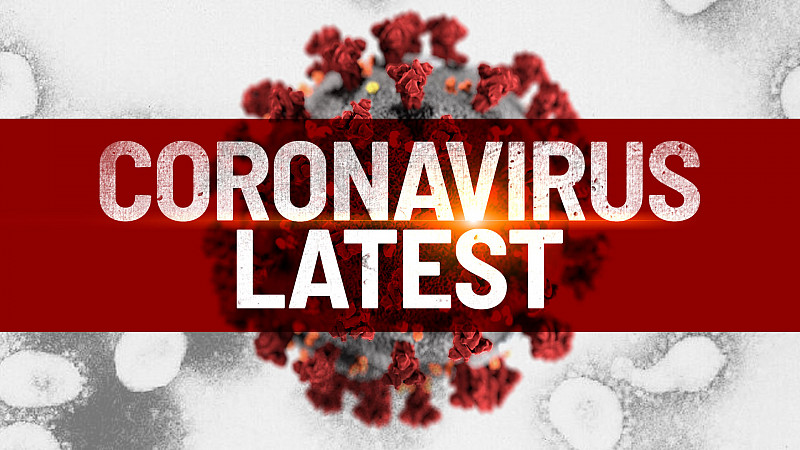 Coronavirus is an issue of global proportions which is leaving businesses from every industry affected. It's a time of crisis for every company, from the sole trader up to the largest multi-national.
Prolific North has pledged to keep our audience up-to-date with all the latest COVID-19 news in the industry - that includes the harsh realities of the pandemic, as well as new ways companies are finding of thriving, as well as a new programme of virtual training and bespoke events.
We'll be keeping this liveblog updated with the most recent coronavirus goings-on, so read on for the most comprehensive coverage of how the situation is developing:
Friday 5th June
13.40
Founder of DS Emotion releases online platform to help companies work out how to return safety to work.
08:30
Bongo's Bingo founders believe they can transform the hospitality sector with their new Glug app, set to be released next month.
Thursday 4th June
10:30
Healthcare and tech company join forces for immersive solutions for the health sector.
09:40
An international group of academics, including the University of Manchester, have developed an online tool to estimate the risk of contracting and spreading coronavirus.
09:00
Ecommerce agency brings in 11 staff to meet demand during the Covid-19 lockdown.
Wednesday 3rd June
Emmerdale is using two-metre poles, hazard tape, face masks and temperature checks as it resumes filming during the coronavirus pandemic.
Monday 1st June
11:00
Coronation Street is to re-start filming next week - but without cast and crew aged over 70.
Friday 29th May
09.30
There's been a shift in advertising spend during the lockdown, meaning less out of home and more broadcast and gaming.
09:00
Premier League football will air live on the BBC for the first time in its history. Plus Sky are showing games, including the Merseyside Derby free to air.
Thursday 28th May
16:00
Time to move on? Or time for "forthright honesty"? A journalism lecturer writes about Dominic Cummings.
12:10
Leeds investment company goes online to raise more than £2million for Northern tech firms.
11:00
Back to work innovations being developed by Northern firms, including social distancing wristbands and UVC disinfection system.
10.30
As film and television production restarts, UK Locations' boss says: "Don't cut costs, cut the crap."
09.00
Mike and Zara Tindall have been signed up as global ambassadors as a Manchester tech firm seeks to roll out its health passports.
Wednesday 27th May
11:00
The National Union of Journalists, British Press Photographers Association and Sports Journalists' Association have called on the Premier League to rethink its plans to restart games with only two independent photographers per match.
10:30
Gary Lineker, Marcus Rashford, Tim Peake and Geri Horner will be among the celebrity supply teachers delivering lockdown lessons in a new CBBC series beginning on June 8th.
Friday 22nd May
11:00
On The Beach is placing almost 20% of its shares in a £70m fundraise to help it emerge "in a strong position" after the Covid-19 pandemic.
Thursday 21st May
14.30
Manchester United income hit by Covid-19, as broadcast and matchday revenues decrease.
12.00
Emmerdale has gone back into production with a number of lockdown storylines.
Wednesday 20th May
15:00
The BBC has announced a special day of programmes dedicated to the FA Cup in the absence of the final this Saturday.
11:00
Auction house Pugh has reported a £5m sales performance for its April property auctions, which were switched from auction rooms in Manchester and Leeds to online sales.
10:30
Integrated agency Social has been appointed to lead a national campaign about face coverings with the Great British Sewing Bee judge Patrick Grant.
09:30
Boohoo executive chairman Mahmud Kamani has joined forces with fellow founder shareholder Richard Hughes to set up a company delivering a rapid test for COVID-19.
Tuesday 19th May
09:00
Steph McGovern is returning to Channel 4 with a new fast-turnaround documentary about the impact of Covid-19 on summer holidays.
Monday 18th May
17:30
The Manchester-based BFI Young Audiences Content Fund is calling on young people aged four to 18 to create their own idea for a mini-TV show they can film at home during lockdown.
14:30
The UK's main broadcasters have agreed a new set of coronavirus safety rules designed to get cameras rolling again on some of the nation's most popular shows. Suggestions include getting stars to do their own make-up and bring cooking utensils with them. 
Friday 15th May
10:30
Regional and national newspapers have carried the new "Stay Alert" messaging as a result of the advertising deal agreed last month, that's despite a number of the same publishers criticising the change from "Stay at Home", to "Stay Alert" as "chaotic" and "vague" just days before.
09:00
Two Northern hyperlocal operations receive Facebook funding to cover critical business needs arising from Covid-19.
Thursday 14th May
10:00
A new £200k fund has launched in Leeds to help local independent television and film companies to develop new content and has been set up as a direct result of the 2-month suspension in all production activity.
09:00
The Stroke Association is airing a series of adverts on Smooth Radio, to promote the challenges faced during the Covid-19 pandemic.
Wednesday 13th May
15:00
Cyber security firm Sy4 Security has signed a four-year lease in Marshall's Mill, making it the first letting of office space in Leeds city centre since lockdown began. 
09:00
Visit Blackpool has rebranded as Do Not Visit Blackpool to discourage visitors following the easing of lockdown restrictions by the government.
Tuesday 12th May
16:00
Over 40 agencies have teamed up for a marathon fundraising effort.
13:00
Chancellor Rishi Sunak's changes to the furlough scheme have been welcomed by the Advertising Association.
11:30
The organisers of the Leeds Digital Festival have spoken of their pride after an "incredible" virtual event.
10:00
Trade body Manchester Digital has produced a free guide for employers who are beginning to head back to the workplace. You can download it here.
Monday 11th May
16:00
Two-thirds of UK media workers have suffered financially because of the coronavirus pandemic, with freelancers the hardest hit of all, an NUJ survey has found.
11:00
Greater Manchester Mayor Andy Burnham has urged people in the North West to be "very cautious" about going back to work, despite Prime Minister Boris Johnson saying people should be "actively encouraged" if they cannot work from home.
10:30
Performance marketing agency Journey Further has launched a new consultancy offering to provide growth and transformation support for brands. The Leeds, Manchester and London-based agency has brought forward the launch because of "opportunities in the market brought about by the COVID-19 pandemic".
09:00
Manchester-headquartered VST Enterprises Ltd has signed a deal to help supply 50 million COVI-PASS Digital Health Passports to more than 15 countries.
Thursday 7th May
13:20
Survey of Greater Manchester's businesses on the impact of Covid-19.
13:00
Freelancers and self-employed could be eligible for a new Government grant - although unions warn that some will miss out.
11.30
Sky launches SME100, which will offer 100 small and medium-sized businesses £10k television advertising.
08:50
Pandemic delays the rebranding of Yorkshire Bank, as new owner, Virgin Money sees profits halve.
08:30
Stephen Fry has voiced a new mindfulness app for young children. It's been developed by BBC Children's in response to the Covid-19 crisis.
Wednesday 6th May
17:00
The North West is more optimistic about the state of the economy than the national average, according to Deloitte's latest Leisure Consumer report of more than 3,000 UK adults.
10:45
ITV has revealed it has furloughed about 800 of its staff - roughly 15% of its workforce - because of a slump in revenue caused by the coronavirus pandemic.
09:45
Manchester-based VR firm Immotion Group has unveiled plans to raise £1.3m via a share placing to shore up its balance sheet during the coronavirus pandemic.
09:30
The Hut Group is donating more than £2m of PPE to the health and care system in Greater Manchester in what has been described as a "truly amazing gesture" by Mayor Andy Burnham.
09:00
BBC Breakfast has made a special programme looking back on the four weeks that saw 100-year-old veteran Captain Tom Moore raise more than £32m for the NHS and "capture the hearts of the nation".
Tuesday 5th May
Technology is leading the fight against coronavirus. First, we report on a Liverpool-based health tech company rolling out a new tracker app in care homes, and we also have an update on the launch of new contact-tracing app that it is hoped could lead the "return to normality".
Friday 1st May
09:30
"The Government's furlough scheme has offered a significant lifeline to many businesses. However, a number of businesses have jumped at an opportunity to save money far too quickly, rather than protect the wellbeing of their employees," says Tim Downs. Agencies need to stick to thier values and get behind their staff.
08.50
Xploro is going free to help children with cancer cope with life in isolation.
08:00
ITV is prioritising the return of soaps, as Emmerdale and Corrie could run out of episodes by June. But they will be done without "at risk" actors and crew.
Thursday 30 April
10:30
The University of Manchester has teamed up with tech company Iceni Diagnostics on home testing kit for Covid-19.
10:20
Newspapers have gone blue to honour the NHS, as BBC Breakfast celebrates Captain Tom Moore's 100th birthday.
09:40
Greater Manchester's Cyber Resilience centre is offering free membership as online fraud up surges by 400%.
09:00
An international call to protect the "essential role of journalists" during Covid-19 pandemic has been made by the Council of Europe's Secretary General.
Wednesday 29 April
09:30
4Sales, the advertising arm of Channel 4, is offering a free ad production service to include the broadcaster's in-house creative agency 4Creative. The new offer is aimed at brands encountering issues accessing their usual production means during the coronavirus crisis.
Tuesday 28 April
13.30
The BBC is helping local commercial radio out during the coronavirus crisis by letting stations use its local radio news bulletins.
11:00
Video conferencing has quickly become the norm for most organisations, but some are taking it a step further. Meet the companies using VR, AR and XR to make collaboration in lockdown a reality.
10:00
Some new commissions from the BBC this morning that very much reflect the times - first, a slate of BBC Children's commissions designed to "entertain, educate and inspire" families during the crisis, and the broadcaster is also bringing back Alan Bennett's Talking Heads with a host of well-known faces.
09:00
Unsurprisingly, Covid-19 is having a "seismic" impact on online grocery shopping - see our story here.
Monday 27 April
14:00
Manchester biotech start-up NEPeSMO has launched a free online platform that allows people in the UK to self-monitor for symptoms and signs of Covid-19.
11:00
Manchester's SMMS Ltd has been appointed by Storyvault Films to manage the social media for their live version of Sky Arts series Portrait Artist of the Year. In response to the coronavirus pandemic, the show has been transformed into a free, weekly format for the Sky TV Facebook page called Portrait Artist of the Week.
10:00
Has COVID-19 brought about the end of shopper marketing? "Non-essential purchases have been nixed and a retail environment that was once a brand playground is now completely different," says Simon Hathway of Outform - but could this also be an opportunity?
09:45
Find out what was covered at last week's virtual panel hosted by Prolific North covering everything you need to know about using your marketing budget right now, and watch the full session online.
09:30
MediaCityUK-based Audio Always is producing a new 20-part mental health radio series designed to help millions of people across the UK deal with issues such as isolation, bereavement, conflict and self-care during the coronavirus crisis.
Friday 24 April
13.50
Creative Concern is behind an international campaign calling for Covid-19 treatments to be affordable.
Thursday 23 April
12:00
Captain Tom Moore raised £28 million for the NHS on his 100th Birthday Walk recently - and in response ITV has commissioned a documentary about the life of the "national treasure" to be broadcast on VE Day.
09:00
The indepedent TV and media companies' trade body, Pact, has pledged to provude free access to its services for the next six months for eligible companies, funneling "nearly £1m" of cash directly back into the industry.  
08.45
Amid all the bad news, BBC's "drumming weatherman" has inspired hundreds of people to take part in a BBC News theme performance.
07.15
A number of Healthtech companies from across the North of England are providing free access to their platforms and technology to help in the fight against Covid-19.
Wednesday 22 April
15:15
In the absence of any live sport because of coronavirus, the BBC has signed up to show Premier League footballers taking each other on at FIFA 20 instead.
15:00
Morten Rongaard of Reality Gaming Group says the government must do more to financially support creative startups at this time. "[The] financial relief being offered to the business community by the UK government in the wake of coronavirus is both unprecedented and hugely welcome... Unfortunately, however, the solutions made available so far aren't really geared up for startups."
14:15
The Manchester Evening News has teamed up with Greater Manchester mayor Andy Burnham to launch COVAID-19 - a fund for the most vulnerable during the coronavirus pandemic.
11:30
The Singapore government has pulled a series of coronavirus-fighting mascots from its official website after Liverpool fans launched a petition against one of them.
10:00
The National Union of Journalists has launched a #ForgottenFreelances campaign calling for a fair deal for the many freelances who have "fallen between the cracks" of the government's rescue schemes for workers during the Covid-19 pandemic.
09:30
A third of the UK's community radio stations could face closure because of the coronavirus unless there is urgent government support, The Community Media Association has warned.
Tuesday 21 April
10:00
"The way individuals and businesses have stepped up to help their communities has been nothing short of fantastic. Social media has played a massive part in that", says It's Gone Viral's MD.
Monday 20 April
11:15
The BBC has today launched Bitesize Daily - its biggest ever education offering, designed to help children during the coronavirus lockdown
11:00
Bectu has raised "serious concerns" with the Treasury about changes to the Coronavirus Job Retention Scheme that now state fixed-term contract PAYE freelancers cannot be re-engaged and furloughed once their contracts have naturally come to an end.
10:00
This week, we'll be joined by Lizzie Powell of Dept and Dan Kelsall of Offended.marketing for a remote panel discussion on focusing your marketing budget during COVID-19. Taking place on Thursday from 2pm to 2:45, you can join us for free!
Friday 17 April
11:00
When face-to-face interaction is no longer possible and budgets are restricted, how can companies hunt for the best talent effectively? We've taken a look at how hiring has changed in the COVID-19 climate.
08.30
A Leeds tech start-up is examining the impact and recovery of the world's businesses during the Covid-19 pandemic.
08.00
Hundreds of newspapers across the country are carrying an identical cover wrap and homepage takeover as part of a new partnership between the industry and Government to promote Covid-19 advice.
Thursday 16 April
16.30
Liverpool's Metro Mayor has announced a online community and leadership training course to help  businesses through the Coronavirus crisis.
15:00
Search Laboratory's Niki Lancaster has shared the ways in which marketers can adapt their social strategy at this challenging time when adaptability and responsiveness are vital.
14.15
Techstars is running a remote version of its Startup Weekend to encourage innovators to tackle the challenges presented by Covid-19.
13.50
Sigma is asking content creators to consider those with disabilities when reporting on Covid-19. "It's a health risk not to be fuilly informed."
11:00
Golley Slater's Head of Agency looked at the impact of the pandemic on an agency like hers, and explored the reasons to remain cheerful looking ahead to the future.
Wednesday 15 April
14:00
MediaCityUK-based Media Agency Group has teamed up with NHS Professionals for a national media campaign to attract more healthcare professionals back into the NHS to help fight the coronavirus pandemic.
10:00
"What are the steps people can take to ensure their business emerges from this global crisis stronger than ever, and prepared for the new business normality?" asks Alan White of The Translation People.
09:30
BBC North West Tonight weatherman Owain Wyn Evans has taken home multi-tasking to a new level by reading the weather and then playing the BBC News theme tune on drums. The video quickly went viral. 
09:00
Liverpool Mayor Steve Rotheram has announced a £400k package of funding to provide immediate support to the city's Music, Film and TV industries during the coronavirus crisis.
Tuesday 14 April
10:30
"Those who have showed they have the areas of Infrastructure and Security; Policies and Procedures; and Strategic Thinking covered are the ones who have continued to operate without too much trouble through the crisis. So far, at least."
09:00
Dentsu Aegis, which employs over 700 staff in the North, has unveiled a series of cost-cutting measures in the wake of the coronavirus outbreak, including a 10% pay cut for staff.
08:30
We're catching up today on the sad Easter news that Buxton-born Tim Brooke-Taylor has died. Here are tributes from the likes of John Cleese and Stephen Fry.
Thursday 9 April
13:00
Code Nation to offer virtual courses for furloughed staff
10:00
Durham-based honcho, the UK's first reverse auction marketplace for financial services, has raised £1.2 million in investment despite "unprecedented times".
08.55
Local heroes are being celebrated on Bauer's Metro Radio and outdoor media across the North East.
08.40
The Co-op has pulled its Easter television campaign and has instead donated the £2.5m airtime to a food charity.
08.30
Some commercial radio stations could close within two months, without Government help warn MPs.
Wednesday 8 April
16:30
Channel 4 has announced it will cut its content budget for 2020 by £150m, with a further £95m of savings to be achieved through a "review of planned projects and investments".
15:30
Peter Kay's Car Share is returning for a special audio-only episode on Friday to "cheer people" during the coronavirus lockdown.
15:10
ITV Studios has placed about 500 off-screen staff working across suspended soaps Coronation Street and Emmerdale on the government's furlough scheme.
11:00
The Manchester Weekly News, described as "Britain's biggest free weekly newspaper" when it was launched in April 2015, is one of five titles to have been temporarily closed by Reach PLC.
10:30
To counter mass stockpiling, eCommerce agency iWeb recently launched Local Food Drops, a platform for connecting consumers with food suppliers and supporting communities in crisis.
10:00
On April 30th, Prolific North will be hosting 'Remote leadership in times of crisis' training, led via Zoom by 4and20million - helping enhance leadership skills throughout this exceptional period of mandatory, mass working from home.
09:00
The chief executive of Cheadle-headquartered online holiday firm On The Beach will forego his salary for the rest of the year because of the coronavirus crisis.
Tuesday 7 April
11:30
The launch of a hard-hitting podcast series about child sex abuse material online, Pixels From a Crime Scene, has been brought forward to raise awareness of increased risks to children during the coronavirus lockdown.
10:00
Tragic news to start the day: we hear that a former head of marketing at Co-op Insurance has died, reportedly of coronavirus.
Monday 6 April
17:30
ITV has announced a £500,000 development fund targeted at the independent sector to help producers during the coronavirus lockdown.
16:30
The BBC has announced a "five-point plan" to back independent production companies during the coronavirus crisis.
14:45
Sheffield-headquartered retailer GO Outdoors has temporarily rebranded as GO Indoors because of the coronavirus lockdown and launched a video urging consumers to stay at home to protect the NHS.
14:00
Manchester-headquartered LADbible Group has announced a series of new original short-form content, including the 'Corona Diaries'.
11:00
Manchester and Leeds-based Northcoders has launched a new eight-week full-time and fully remote course to teach people how to code from home in response to the coronavirus lockdown.
10:30
Sheffield-headquartered WANdisco has released free access to its suite of tools for every team processing big data about the coronavirus.
10:00
Reach PLC, publisher of the Manchester Evening News, Liverpool Echo and Mirror, is to put a fifth of its workforce on furlough. This means that the government's Coronavirus Job Retention Scheme will pay 80% of their salaries up to a maximum of £2,500 per month.
09:30
Leeds-headquartered Channel 4 has paid out millions in bonuses to bosses and staff while opening talks with the government about potentially using an emergency £75m credit facility because of the coronavirus crisis.
09:20
The team at Fablr know what it's like to work remotely yet productively as a team. Learn some of Technical Director Philip Bennison's tips on working well as a team even when you're isolated.
09:00
A peak audience of more than 4.8m - almost a third of all TV viewers on Saturday afternoon - watched Potters Corner win the Virtual Grand National on ITV. The virtual race, produced by Manchester's Carm Productions, also raised more than £2.6m for NHS charities.
Friday 3 April
14.40
A Manchester tech firm says it's developed a Covid-19 health passport to allow key workers to return to work more quickly.
11.50
Prolific North writer Josh Peachey takes a deep dive into a successful tech company that's benefitting from the change in consumer behaviour during lockdown. Find out how Now Healthcare Group is coping with the increased demand. 
11.20
People up and down the country are being asked to film what they're doing today, for a quick turnaround film, Coronavirus in a Day, by a Leeds indie for Channel 4.
10.20
Manchester Digital is to offer free membership during the Coronavirus crisis, to help struggling businesses and freelancers.
09:15
BBC unveils biggest education push "in its history" with programmes filmed at dock10's VR studio.
08:30
A committee of MPs has written to the Government to clarify the support offered to television and film freelancers who are out of work as a result of the coronavirus.
Thursday 2 April
15.30
Trust in news increases, with more young people tuning in to Channel 4 News. Research also looks into how brands should change their messaging.
14:40
Building on the popularity of quiz shows during lockdown, four new episodes of A Question of Sport are being recorded for BBC Radio 5 Live and BBC Sounds.
14:30
Tributes to comedian, Eddie Large. His family say he contracted coronavirus while in hospital.
11:00
BBC Sport dips into the archive to air some of the UK's biggest sporting highlights, including Euro 96, 2012 Olympics, World Snooker Championships and Wimbledon.
10:45
Broadcasters are being given a range of great opportunities for personal and professional development via ScreenSkills, the national body supporting film, TV and animation specialists. They're running multiple daily training, masterclass and networking sessions over the course of the coming weeks.
10:20
The organisers of the 2020 Sheffield Doc/Fest have revealed the changes they're making to this year's evemt.
10:00
Lime produces special Hollyoaks podcast on mental health during the lockdown, hosted by, Lauren Layfield. It comes ahead of its "Month of Listening" campaign
09:00
North West-based The Hut Group, has announced a £10m aid package to support vulnerable communities, key workers and the emergency services during the Covid-19 pandemic. 
Wednesday 1 April
17:00
The Virtual Grand National, produced by Manchester's Carm Productions, will take centre stage on TV this weekend, with all betting profits going to NHS Charities.
11:30
JPIMedia, owner of the Yorkshire Post and Sheffield Star, is putting 350 staff on furlough and cutting the salaries of those who continue working by up to 15%.
11:15
Newsworks, the body representing UK newspaper publishers, has launched a #BackdontBlock initiative after estimating that brand safety measures around the keyword 'coronavirus' will cost the industry £50m in lost advertising revenue in the next three months.
10:45
It's a challenging time for jobseekers and employers right now. To help support the jobs market, we're offering a 50% discount on jobs listings with Prolific North until the end of June.
10:00
The Press Association has placed 45 of its Yorkshire-based sports and racing journalists on the government's coronavirus job retention scheme. It means 80% of their wages up to a maximum of £2,500 a month will be paid by the government.
Tuesday 31 March
15:20
Middlesbrough-based software company Salesfire releases its new UK eCommerce Trends tool early to aid retailers who are facing economic uncertainty from the coronavirus pandemic.  
15:00
To help struggling small businesses throughout the lockdown, Huddersfield's Splitpixel has launched an online ordering and payment platform, TheLocal.Delivery.
11:00
Radio 6 Music is among a number of BBC stations to have streamlined its schedule to ensure the safety of presenters and staff - here's how its rejigged weekend line-up looks.
10:30
WPP has unveiled a series of measures designed to shore up its books in the face of the escalating pandemic - including pay cuts for bosses and a freeze on hiring.
09:30
Tech's being used in new and innovative ways to take on the spread of COVID-19 - learn more about Evergreen Life, the Manchester app with a user base of 750,000 which is creating a live heatmap of users' symptoms.
09:00
Steph McGovern should have been launching her new Leeds-based show from a shiny new studio at Leeds Dock, but in the face of the current restrictions, she's delivered her first "power hour of positivity" from her very own kitchen.
Monday 30 March
15:15
Growth Company sets up service to help businesses & individuals during coronavirus
Social enterprise The Growth Company has launched a new initiative aimed at helping businesses and individuals affected by the unprecedented shift in the jobs market caused by the coronavirus crisis.
13:30
Big Issue North goes on sale at North West stores to help vendors facing 'destitution'
Big Issue North is going on sale in 382 McColl's stores and 32 Sainsbury's stores across the North West, Yorkshire and the Humber following the 'incredibly difficult' decision to stop selling the magazine on the street because of coronavirus.
13:00
The importance of fresh creative during the coronavirus crisis
Paragon Pictures' Sam St. John goes into detail about why right now might be the best time to be making brave creative decisions - and move just as quickly as consumer habits have. Taking inspiration from brands like Netflix and Lego, he explains that innovative brand content will boost morale and future-proof your business.
10:30
Healthcare communications and the coronavirus: three do's and three don'ts
"Getting through this crisis involves staying safe, keeping positive and getting out the right messages." Onyx Health's Karen Winterhalter shares the three do's and three don'ts for those in healthcare communications.
10:20
BBC coronavirus helpline receives biggest response ever to a Local Radio campaign
The BBC says more than 100,000 people have already contacted its coronavirus helpline since it was set up two weeks ago, meaning it's already its most popular local radio campaign of all time.
10:10
How the North's largest digital companies have rapidly adapted to the coronavirus crisis
From keeping things fun to implementing long-anticipated contingency plans, here's how some of the region's largest digital companies - across eCommerce, digital marketing and social media - have pivoted following lockdown, despite the challenges involved in managing large workforces from afar.
Friday 27 March
15:30
COVID-19 and Creative Agencies: How to Manage Agency Contracts
Aaron & Partners LLP's Bryony Cook, looks at how PR, marketing and advertising agenices can continue to manage their contracts at this extraordinary time.
13:00
Want to host successful virtual workshops? Here are 10 top tips for taking learning online
More than ever we'll be doing personal development and training online. Jo Cheesman from Cirrus offers ten top tips for designing and delivering highly engaging and interactive sessions.
11:05
Trusted News Initiative to stop the spread of coronavirus disinformation
Broadcasters, publishers, news agencies and social media platforms say they will work together to "rapidly identify" and "stop the spread of harmful Coronavirus disinformation."
11:00
Keeping customers close when they stay away during a crisis
Joe Chetcuti, Director of Front, has given an overview of the ways you can remain relevant, visible, and supportive of customers during this crisis. "The brands and companies that act fast and decisively are the ones that will weather this and come out the other side."
10:45
Adzooma opens up ad platform for free to help businesses
"We felt the best way for Adzooma to support not just our clients, but all agencies and SMEs was to temporarily open access to the full Adzooma platform, free of charge, in order to help companies through that drop and recovery."
Thursday 26 March
14:30
Five ways to keep your remote workforce healthy and productive during lockdown
Kate Andrews from Konductor has explored some of the ways to adapt to the new normal of working from home across the board - and provided five specific tactics you can take to keep your employees working efficiently and positively during the coronavirus crisis.
12:00
Mental health app goes free to combat stress
My Possible Self is to go free, to combat stress during the coronavirus.
11:40
Health Info Radio launches on digital radio
A new digital station, with 24 hour rolling updates on the coronavirus pandemic, has launched in Manchester.
09:30
Grafenia outlines acquisition strategy in "unprecedented times"
Grafenia has issued a call for "otherwise sustainable" businesses which are struggling in the wake of the coronavirus.
07:50
New Manchester podcast - Life in a time of Coronavirus
CityCo speaks to some of the key people in Manchester to share advice and information in a new podcast series.
Wednesday 25 March
17:00
All the sector companies offering discounted services to those affected by coronavirus
In times of crisis, it can sometimes be difficult to ask for help. Luckily, a wide range of companies from across digital and creative have been generous enough to discount their products and services, or even offer them free - from social media consultations to free telephony, and daily personal development webinars.
16:45
Public service broadcasters write to Chancellor to urge support for freelancers
The UK's public service broadcasters - BBC, ITV, Channel 4, Channel 5 and S4C - have come together to ask the Government to work with them to support freelancers in the broadcasting industry.
16:00
Eight tips to futureproof your business during a crisis
A crisis period can be daunting, but there are simple measures that businesses can stick to in order to improve their chance of success - that's what Rachel Massey, Director of Marketing at Huthwaite International, has outlined here.
14:50
JPI Media stops printing all free news titles
JPI Media has stopped printing all its free newspapers, including North Tyneside's News Guardian and Northumberland's News Post Leader.
11:15
We've just removed all fees on our Freelancer directory so freelancers can now create a profile for FREE - all the details are here.
11:00
The Steph Show to be broadcast live from McGovern's home because of coronavirus
Channel 4 has brought forward the launch of The Steph Show - and it will now be broadcast live from presenter Steph McGovern's home.
10:10
Sumo Digital delivers upbeat trading update despite coronavirus
Sheffield-headquartered games developer Sumo Digital has delivered an upbeat trading update despite the coronavirus pandemic.
09:20
Newsquest puts 'significant number of staff' on enforced leave and cuts wages
Newsquest, whose titles including the Northern Echo, Lancashire Telegraph and Carlisle News and Star, is placing a "significant number" of its staff on enforced leave and cutting the wages of those who remain in response to the coronavirus pandemic.
Tuesday 24 March
16:30
BBC reveals pandemic programming including stand-ins for Eurovision and Glastonbury
Lamenting the cancellation of Glastonbury or Eurovision? The BBC has revealed its scheduling plans for the upcoming months in order to keep the nation entertained and united during difficult times. As well as replacements for Glastonbury and Eurovision, there's a new live entertainment show from Peter Crouch, Gareth Malone creating The Great British Home Chorus, as well as repeats of a number of classic series.
11:00
Coronavirus cuts N Brown's sales by 40% in one week
Only two weeks into the new financial year, N Brown Group has been hit, like so many others, with worries due to coronavirus - hitting product sales levels by 40% in just one week.
10:30
Big Issue North sets up hardship fund for struggling vendors
Social distancing, isolation and worries about virus transmission could be a devastating blow for some of Big Issue North's vendors, many of whom are homeless. After needing to stop sales to protect their safety, it's set up a hardship fund to help them into accommodation and cover others' rent, bills and shopping.
Monday 23 March
16:30
Creative Industries Federation calls for £15bn Income Fund for self-employed
Caroline Norbury, who has been outspoken in recent weeks to encourage the government to provide better support for creatives and freelancers, told the Chancellor: "Your package of support for employers and employees was unprecedented and welcome. However, it creates a worrying inequity between those who now have their income secured and the UK's five million self-employed workers who are left despondent."
16:00
Coronavirus triggers 500% surge in uptake of Now Patient app
Some good news for Now Healthcare Group - the MediaCityUK healthtech company - whose Now Patient app has seen a 500% surge in uptake over the last seven days as the UK battles to deal with COVID-19.
11:00
Prolific North: Our pledge to you during the coronavirus crisis
Coronavirus has affected everyone - Prolific North included. We're committed to making things as clear and easy as possible for the North of England's creative and marketing industries, and have pledged a range of measures including this very liveblog, remote training options, continued bespoke events from afar, and a cost-free freelance board.
10:00
More than 60 papers publish 'we are there with you' front pages
Papers from across the Archant, JPIMedia, Reach and Newsquest groups all published identical front pages on Friday, reading "When you're on your own, we are there with you."
ITV cuts production budget by £100m
Caution surrounding coronavirus led ITV to not just withdraw market guidance for the year, but cut its programme budget by £100 million too. "We are operating in unprecedented and uncertain times, requiring us to take difficult decisions, plan carefully and act with speed," said Carolyn McCall.
Friday 20 March
15:00
Channel 4 reveals coronavirus schedule changes
Due to coronavirus, a number of Channel 4's studio shows have been filming without audiences, including Countdown; filming on Ackley Bridge has been paused; and Lime Pictures' Hollyoaks will move to three episodes a week.
09:00
dock10 plans to remain open during coronavirus
"We recognise that 'the show must go on' and are going to do everything we can to help keep entertainment on air," said the team at MediaCityUK studio and production house dock10.
Thursday 19 March
10:30
71% of creative industry freelancers fear not being able to pay their bills
It's going to be a difficult time for freelancers, 71% of which reported they feared not being able to pay their bills, due to work lost because of coronavirus in a Bectu survey. Coronavirus is causing clients industry-wide to cancel contracts and be more cautious with their money, and many said they'd already lost money.
Wednesday 18 March
17:00
Coronation Street and Emmerdale scale back because of coronavirus
The TV landscape is changing because of the pandemic - with ITV making the decision to roll back the number of weekly Corrie and Emmerdale episodes from six to three in Coronation Street's case, and six to five for Emmerdale. These changes will come into effect from March 30th.
14:30
BBC unveils package of measures for 'unprecedented times'
One of the largest organisations in the UK to pivot so rapidly has been the BBC, which intends to keep us "informed, educated and entertained" even in these challenging times. Its measures include a weekly prime-time "Coronavirus special" and a daily edition of the Coronavirus podcast, with 5 Live "bring[ing] listeners the most up-to-date information on Coronavirus".
Tuesday 17 March
10:00
North West tech firm offers telephony service for free to schools, charities and healthcare providers
With so many more professionals needing to work from home to help with social distancing, the cloud-based phone system for business CircleLoop has pledged to provide free business telephony to schools, healthcare providers or charities facing remote working challenges.