16 April 2020
We can't just press pause: Adapting your social strategy during the coronavirus crisis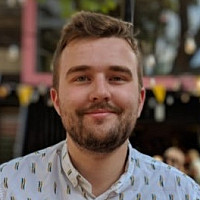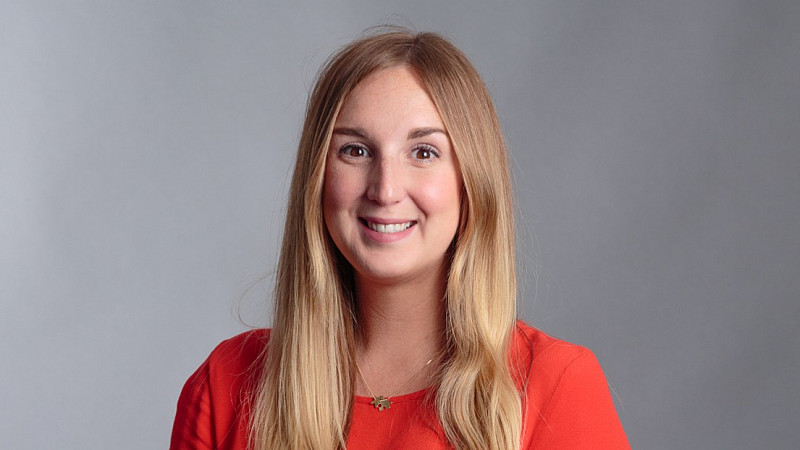 The world has rapidly changed since the onset of coronavirus - with consumer behaviour up in the air across the board. However, one unsurprising consequence of lockdown has been a boost in social media use.
Niki Lancaster, Head of Social at Search Laboratory, gives her top tips for marketers looking to adapt their social strategy at this challenging time when adaptability and responsiveness are vital.
The COVID-19 pandemic presents a unique set of challenges to marketers. Online time is up, yet in many verticals, sales and conversions are down. Consumers are looking to brands to provide everything from reassurance to entertainment during these uncertain times, and with social media being a primary mode of communication for many, it's never been more important to make sure your social strategy is solid. 
From health fears to losing their financial security, this is a difficult time for people, and it's crucial for brands to adapt their messaging to reflect these very real concerns. Being insensitive to your customer's issues, or even appearing to cash in on coronavirus, can damage your brand reputation and see you lose customers. 
Cut back on over-promotional sales and marketing messaging and look at where you can provide value to your audience. For businesses who are experiencing a dip in sales, focus on upper funnel messaging; for example, travel companies who are unlikely to experience high volumes of bookings might benefit from sharing destination guides which will help those who are researching where to book once the pandemic is over. 
You should also identify what unique problems your customer is facing because of the pandemic and create engaging content to help with this. For fashion retailers, this might look like a live Q&A with a stylist on how to dress for video conference calls - for restaurants, releasing the recipes for popular dishes so customers can recreate the experience at home. Providing access to usually paid-for content, such as free courses or downloads, will also encourage engagement while capturing data. 
Over-communicate
In the recent GWI Coronavirus report, 59% of Britons said they expect to see marketing and advertising to carry on as usual. Maintaining your online presence is key, and you should be constantly communicating with your followers and customers in order to let them know you're still there. 
Your messaging around product availability, lead times and current shipping information needs to be as clear and as up-to-date as possible so as to manage customer expectations and reduce customer frustration. Providing clarity on how these and any policies have changed during the pandemic is extremely important, so ensure you are regularly communicating this information on your website and social channels.
Pinning links to important pages or adding them into your bio saves consumers time and makes the customer journey easier for them, making it more likely they will buy from you instead of going to a competitor.
Put community first
Communities across the country have been coming together to support more vulnerable members of society and show solidarity with key workers during this time. This is a great way for brands to give back to their customers and show their brand values at a time when they are needed most. 
Use this time to consider how you can give back to those in need in a way that is on-brand. For those in food and catering, providing free meals or discounts to NHS workers is a great way of showing solidarity in a brand-aligned way. For manufacturers, turning your lines into PPE production facilities is a significant way of helping the UK out where it is needed most. 
Regardless of your business model, there will be ways to add value to the broader community. From offering free shipping, to extending your returns policy, to acting as a drop off point for vital supplies, identify how you can ease the lives of your customers and the wider community during this period. 
Review your product feed
If you are still running your display and paid social campaigns, ensure you are staying on top or reviewing your product feed to avoid running ads for products where there are no stock or limited sizes left.
Promoting unavailable stock leads to customer frustration and is an inefficient use of your advertising budget; at a time when many budgets are being paused or pulled, this is more important to get right than ever. 
Try something new
It comes as no surprise that smart device usage and time spent on social media has risen over the course of the pandemic. This makes it easier than ever to reach your audience, and with consumers bored and in need of engaging content. this is a great opportunity for marketers to test out new platforms and content types to reach a wider audience than ever. 
For example, apps like TikTok and Houseparty have seen huge growth, so why not trial these platforms to see if it engages with your target audience? Can you utilise more features of existing platforms, like Instagram Live and IGTV, to see if they provide better engagement rates with your existing followers? This is a great time to experiment with different content formats and see what resonates best with your customers. 
Tracking is key
Finally, testing out new content types and topics is all in vain if you don't have the right tracking in place.
Ensure you're tracking user behaviour in order to effectively measure and understand how your current marketing is performing. If you're experiencing a drop in sales due to the pandemic, be aware that your usual markers of success may not currently apply.
Consider setting softer conversions as markers of success. This could include driving traffic to specific web page and retaining users for a certain length on site, achieving sign ups to a free-webinar, or encouraging downloads of added-value content.