27 March 2020
Keeping customers close when they stay away during a crisis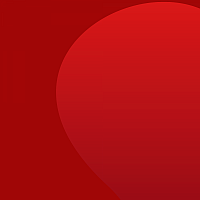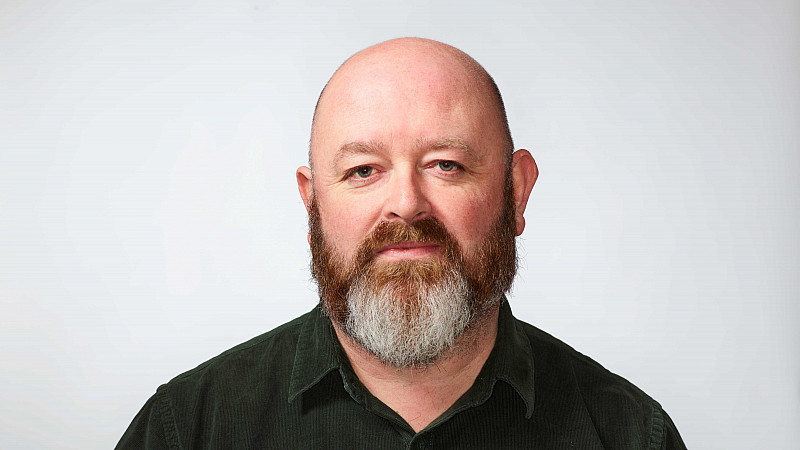 The coronavirus is changing the digital reality for everyone, and many customers are being cautious and staying away from brands a little more - keeping themselves safe and focusing on their families.
But there are ways to stay relevant and visible, and be the reliable support network your customers need. Joe Chetcuti, Director of creative agency Front in Sheffield, explains the ways you can keep customers close and comfortable, even at this challenging time.
It goes without saying that now is a difficult time, and we're in unchartered territory. Things are changing on a daily basis; it's confusing, baffling and the prospect of being out the other side seems like a very long way away. However, business isn't stopping and it's now more important than ever to have your voice heard and to stay relevant in the minds of your customers, clients and communities. It's a daunting task but one that you shouldn't be afraid of or shy away from.
I can't stress it enough, but staying relevant and visible is essential. If you don't take a step back to assess where you are and how you might be impacted by this crisis in the medium term (I'm talking three months) then it could be curtains. That's not to scare anyone; it's a reality.
The brands and companies that act fast and decisively are the ones that will weather this and come out the other side. They may well be leaner, battered and a bit bruised, but they'll be standing and that's the most important thing right now. Plan for that and then everything else can follow on.
Deciding on an effective communications strategy with elements that you can implement fast is a big step in the right direction as they can, and will, get your business in front of your clients or customers and help to keep your brand front of mind.
Firstly, look at the new user journey by mapping out how your customers see and hear about your brand, engage with your communications, buy and receive your products or services and also identify any new barriers. Then create a simple map for new and existing customers.
Treat older customers - depending on frequency of purchase or usage - as new; don't take them for granted - look after them and value them. Use this approach to identify gaps in the user journey and use some (or all) of the following strategies to create communications that help them complete their journey.
It's important to realise though that this new user journey may have fundamentally changed. Previously, it could well have been about sales processes, interactions and getting simple engagement with your products and services. But now it may well be more focussed on help, advice and simply maintaining brand awareness.
Go old school
With less face-to-face contact, it's natural to go completely hands-off and digital. However, consider postal direct mail as a way of physically keeping in-touch, delivering offers, ideas and lead generation.
Direct mail has less stringent GDPR rules too. You need to have a legitimate interest, so don't go mad, but you don't need explicit consent. Just make sure you follow the current rules.
In terms of effectiveness, postal direct mail delivers some serious bang for buck. The DMA tells us that 51% of emails are deleted immediately on receipt yet post is kept on average for 38 days. Customer response is around 48% too. This may simply be because it is not digital that it creates stand-out and activation. So, if your customers aren't used to direct physical comms from you, it can provide great cut-through.
No hassle
Customers normally expect to incur a fee or not get their money back if they buy and then have to cancel an order or booking. This can stop sales completely in uncertain times.  
Simply remove these barriers, or at least make them more flexible, to keep orders and bookings coming through - especially for calendar-based future bookings. Be proactive and let customers know that you're still open for business even if not for immediate consumption, and use this as a key competitive offer in your comms. It won't replace lost sales and customers but may provide a much-needed lifeline.
Ask!
Ask your customers what they need now and don't make any assumptions. When times are good we're all happy to sell and ask questions later. Now is the time to genuinely ask your customers what they need and how they want it. You may be surprised at how willing they are to engage with you in new ways.
The simple act of asking can be a powerful ambassador builder and future-proof your brand for the next few months. It needn't be complex or expensive to engage with customers in this way. Use online survey tools (many are free) and advertise the fact that you're open to suggestions and questions. Naturally, you'll have to be open to implementing suggestions and should consider how you'll provide feedback on the suggestions that are made.
Just remember to keep an open dialogue and an open mind.
Content is king
If ever there was a time to make sure your web presence was a good as it can be then now is it. Improve your SEO, audit your website, plan what needs to be updated, develop new content and bring in fresh ideas.
You can improve your organic search results through better content as online activity is only going to grow with so many of us now confided to our homes. Also, update your website with relevant COVID-19 messaging; whether that's about product or service availability, ways to get in touch, or service levels.
Finally, make sure you streamline your site content, deal with the niggly issues that you've not had time to do previously, and commission new relevant content.
Reach out and cut through
Everything has changed - but nothing has changed. Advertising creative drives awareness, engagement and sales in the same way today that it has done for decades. It's time for a fresh approach, so plan new advertising creative.
There's an old advertising adage that you shouldn't advertise what can't be bought or used now. You may think that your brand has nothing to offer right now, but it's time to work out what you do have to offer. Brands must be more than just products and sales. If they are to survive then they need to help, advise, guide and service too.
Put simply, brands that want to survive must be more than they used to be.