28 April 2020
The new reality: The companies using VR and AR to minimise coronavirus disruption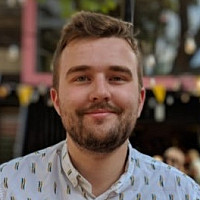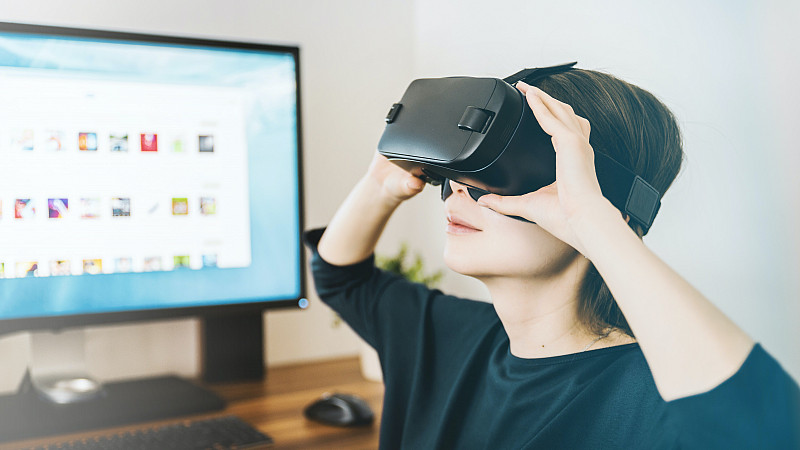 We've all become very used to the use of video calls to support teams throughout the current crisis.
From team meetings and webinars, to wind-down quizzes and virtual pub sessions, there isn't a digital company in the region who hasn't been relying on a platform like Zoom to run their operations while the pandemic keeps them from working more closely.
It's hard to imagine how many would have coped without the modern technology that allows us to work and socialise while remaining isolated and indoors - but with today's innovations, we're able to stay connected and retain a semblance of normality online.
And some have taken it even further. This crisis has made innovative thinking necessary, and for some tasks, video calling isn't enough. In fact, some have found news ways to actually get hands-on with no violation of social distancing regulations.
Virtual reality, augmented reality and cross reality (XR) can be used to help designers work side-by-side without leaving their homes. They can help bring the office to you to make you feel more united with your colleagues. They can even provide a social space to boost morale for teams.
Communicate and collaborate
One company leading the way in this is Seymourpowell, which has created a system called Reality Works that uses VR to enable them to work collaboratively from remote locations, by allowing their teams to 'dial in' and participate in the design process via tablets, phones and VR headsets. The design engineering company hasn't let lockdown get in the way of them producing amazing results - using Reality Works to communicate and collaborate on exciting new projects.
Seymourpowell's team includes everything from design researchers and strategists to UX and UI specialists. Clients past and present they've produced brand experiences for including Heston Blumenthal, Jaguar Land Rover, and Superdry.
Craig Bunyan, Lead Creative Technologist at Seymourpowell, said: "Reality Works was originally launched by Seymourpowell in 2017 as a tool specifically for automotive design, allowing our transport team to collaboratively create full scale 3D vehicle designs within a virtual reality design studio.
"Now though, we have updated the software and improved it by allowing people to 'dial-in' to the virtual space to collaborate with colleagues on ongoing live projects. We are currently using it to aid all of our teams in continuing to work closely on projects during lockdown, where we'd otherwise be without the normal face-to-face interactions that so often lead to spontaneous moments of innovation or ground-breaking new ideas. 
"The tool has been crucial in facilitating our normal working methods as much as possible and we are now even onboarding some of our clients to host both pitch and design review meetings within the software. We've found this to be not only very effective in streamlining our communications and engagement amongst meeting attendees - but also in helping us to develop relationships in this unusual time where we can't physically be together." 
Wilmslow-based iQ Media turned to VR to solve clients' problems as soon as the crisis hit - working alongside VR supplier Virtalis to help businesses solve their communications issues. iQ Media's MD, Simon Poyser, said: "We have many clients that have run collaborative sessions in virtual 3D environments between offices, across sites, or around the world for many years. However, this is more important now than ever."
 
Due to "lockdown measures, we have been providing a lot of urgent digital communications solutions for clients. This has helped them support their customers, patients, suppliers and employees to maintain communication and contact, to preserve and keep their businesses operating.
"It is becoming increasingly important for companies of all sizes to continue talking, making informed decisions and developing their products and markets." He highlights the power of Virtalis's Visonary Render solution, which uses VR to enable collaborative design reviews. It "has a proven reputation to get products to market faster and reduce costs whether they be jet engines, power stations, electronic drives, or nuclear submarines," says Poyser.
"In the current climate, it becomes a tool that enables businesses to continue working globally, teams talking and production enabled. As it can run within an intranet or across the internet, communication is maintained. People remain part of a functioning team and that is valuable not only for the business but for job security and our mental wellbeing."
Virtalis has also proved its value in one of the worst-affected areas - B2B events. The company's Global Marketing Manager, Kethan Parmar, said they are "helping clients build a virtual exhibition space to showcase their services virtually. We are providing support for clients to use VR for remote training whilst they are working from home during the lockdown period. This could change the way we work!"
Seymourpowell's team has also noticed the communication benefits, as well as results. Aside from the application of Reality Works as a sales tool, Bunyan tells me, they've noticed an ability to communicate ideas more accurately between themselves, as well as "more effectively to stakeholders who hail from different backgrounds." VR, it turns out, is a richer way to communicate ideas regardless of language or perspective, "or an audience's imagination to fill in any gaps a 2D sketch may be assuming." And since viewers "assume the 'like-for-like' view-point of a presenter, [this] allows for an objectivity in communication that has, until now, not been possible."
The overall effect has been democratisation, he says. "So far, [it's] led to better group dynamics, quicker consensus, efficient workflow, and better creative output overall." 
Go beyond productivity
It's not all about productivity and effective communication though - agency Visualise developed an AR portal app as a fun way for their team to 'get back to the office'. The team can enter a "door" to return to their workplace in XR, utilising a live 360-degree stream running from the office itself.
Henry Stuart, Founder and CEO of Visualise, said: "Really it's just a bit of fun, showing how places can be accessed, virtually, using next-generation immersive technologies. What if the portal opened to a beautiful beach or one of the National Trust locations that is currently off limits? 
"The idea is that through that portal can be anything - the real world, but also fantastical and completely imagined computer-generated locations."
Visualise has turned their hand to solving people's current issues - talking to clients including a Scottish distillery, a fashion house, and a phone brand about opening up their locations virtually and providing a 'portal' of their own. What's more, as they created a video to show off their new portal, Henry says, "I was walking in to the live stream of our office and noticed our poor plants needed watering pretty badly so they have since been rescued and brought home!"
Future implications
Beyond the remarkable power of the solution to help the design team work together, there are many more possible utilisations. "We predominantly use [Reality Works] to collectively create and review sketch work and models both in and out of an environmental context, [but] there is so much more this can be used for," says Craig.
"In both B2B and consumer markets, we see a huge potential for VR sales enablement to play a key role in the future of sales and marketing across all fields, allowing for new heights of truly immersive, impactful, and contextually relevant product demos that simply haven't been possible before."
Both Craig Bunyan and Henry Stuart point out that using VR can have a positive environmental effect. "We spend a huge portion of our lives commuting to and from work," says Bunyan, "travelling across continents to meet clients, conducting product demos and presenting ideas - but with this technology we can minimise the need to do that."
And the benefits are still relatively untapped - an exciting opportunity. What can we learn?  "Firstly," Craig says, "we're capable of mixing up our traditional routines, and secondly, technology does have a place in our day-to-day lives and it can be implemented much sooner than many may have thought."
It's important we don't slip back into our old, closed-minded ways once lockdown is over, he continues. We must "start to think about how we can use this situation to [inform] our traditional methods and processes, and how technology will allow us to live more flexible lives.
"We need to start trusting technology more and the benefits it can have to our operations. Yes, a Zoom meeting will give you the face-to-face conversation you need to function as a business, but we can't stop there."