22 April 2020
Manchester Evening News launches COVAID-19 with Andy Burnham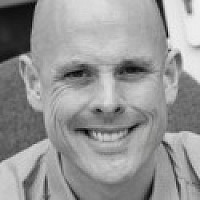 The Manchester Evening News has teamed up with Greater Manchester mayor Andy Burnham to launch COVAID-19 - a fund for the most vulnerable during the coronavirus pandemic.
The fund will be administered via the mayor of Greater Manchester's charity, which usually focuses on helping the homelesss. Money will be used to help existing charities and voluntary organisations buy food parcels, toiletries, other basics, care and specialist support.
Burnham said: "My sincere thanks to the Manchester Evening News for backing the mayor's charity at such a critical moment for Greater Manchester. This time is tough for everyone but particularly for the most vulnerable in our community."
Darren Thwaites, editor-in-chief of the MEN, added: "Most people have suffered in some way through this terrible crisis but the impact on our most vulnerable has been harrowing.
"We've always been a city that stands together to help people less fortunate in their time of need. This is one such time and we know people will do all they can to help."
The launch comes after a special investigation by MEN reporters Charlotte Cox and Sophie Halle-Richards revealed the scale of the crisis facing care homes, including fears over lack of testing, residents being refused treatment and GPs are issuing Do Not Resuscitate orders without consulting families.