27 April 2020
SMMS to handle social media for live version of Portrait Artist of the Year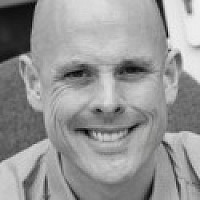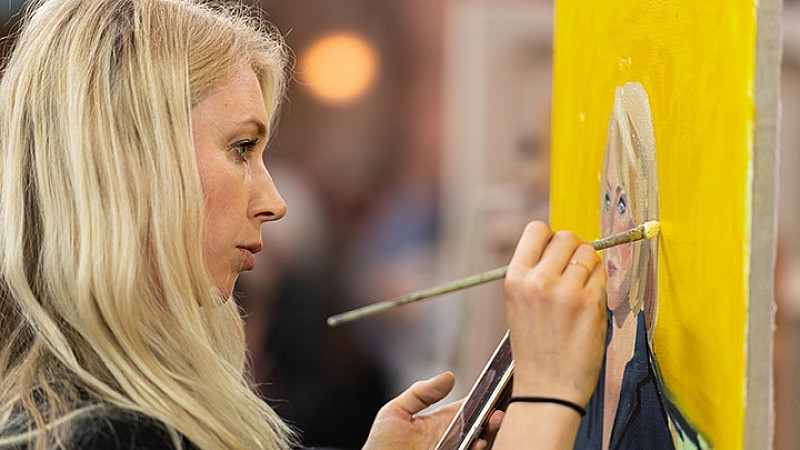 Manchester's SMMS Ltd has been appointed by Storyvault Films to manage the social media for their live version of Sky Arts series Portrait Artist of the Year.
In response to the coronavirus pandemic, the show has been transformed into a free, weekly format for the Sky TV Facebook page called Portrait Artist of the Week. It will see celebrity sitters pose live in their own homes, with audiences invited to paint along at home.
For the first show, choreographer Akram Khan will sit for a four-hour session from 10am on Sunday 26th April when he will be painted live by Christabel Blackburn (pictured above), the winner of this year's series of Portrait Artist of the Year that aired in March.
Regular presenter Joan Bakewell will host and the public can submit their final paintings via Instagram (@artistoftheyear), with the show's judges, Tai Shan Schierenberg, Kathleen Soriano, and Kate Bryan, highlighting their favourites.
The programme will run every Sunday for four weeks and feature other celebrity sitters, with previous series winners taking turns to paint live and help viewers at home participate.
SMMS Director Jo Booth, said: "This is a really exciting project for us, and we're looking forward to working with the team at Storyvault again. After working on Landscape Artist of the Year and previous series of Portrait Artist of the Year plus Celebrity POATY, this will be another exciting challenge."
Executive Producer Danielle Graham added: "After Jo and her team did such a professional job on LOATY and POATY it was a natural fit to ask them to manage the Social Media for this unique series."