24 March 2020
Coronavirus cuts N Brown's sales by 40% in one week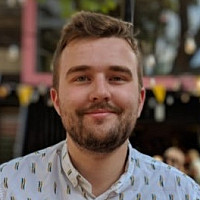 Consumer worries around the coronavirus crisis has seen N Brown Group's product sales drop by more than 40%, leading the retailer to suspend dividend payments for the foreseeable future.
The Simply Be and Jacamo owner said it was impossible to "[predict] the impact the virus will have on our sales, nor how long the pandemic will last and what effect it will have on customer behaviour."
However daily product sales dropped by at least 40% this week, forcing it to amend its adjusted profit before tax to be lower than the previously guided range of £70-72 million. N Brown has also frozen its recruitment efforts and launched a review into organisational structure.
In a statement, they said: "Our objective in relation to all of these actions is to preserve liquidity in the business and allow us to manage the business effectively and prudently through this highly uncertain period. In addition, the Group is exploring all options in relation to the Government and Bank of England support packages for business."
The first two weeks of the new financial year were aligned with its original sales expectations, but it now expects a material fall in demand throughout the financial year due to the pandemic.
The group has also significantly reduced its marketing expenditure; deferred non-essential capital expenditure; stopped stock purchases; and it is working with HMRC in the hopes of securing a deferral for tax and NI payments.
There will be no final dividend for last financial year - which ended in February - and these will also be suspended for the time being, according to N Brown Group's Board.