18 March 2020
BBC unveils package of measures for 'unprecedented times'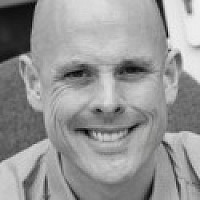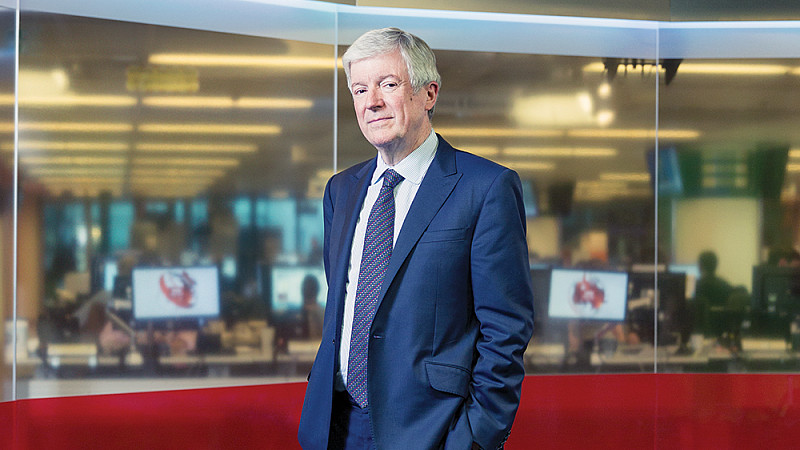 BBC Director General Tony Hall has unveiled a "package of measures" to keep the nation "informed, educated, and entertained" during the "unprecedented times" of the coronavirus pandemic.
A weekly prime-time "Coronavirus special" will be broadcast on Wednesdays on BBC One and there will be a daily edition of the Coronavirus podcast, which will be filmed "where possible" for the News channel.
Salford-based 5 Live will "bring listeners the most up-to-date information on Coronavirus", while also "answering listeners' questions with regular phone-ins".
Local radio breakfast and mid-morning output will be focused on news, with open phone lines and expert advice for local communities between 6am and midday.
Under the umbrella of 'Make a Difference', every local radio station will join up with local volunteer groups to help co-ordinate support for the elderly, making sure people know what help is available in their area.
Newsround will also be on air throughout the day on MediaCityUK-based CBBC, having had its afternoon bulletin cut earlier in the year. The planned closure of the Red Button text news and information service will also be delayed.
Lord Hall said: "We all know these are challenging times for each and every one of us. As the national broadcaster, the BBC has a special role to play at this time of national need.
"We need to pull together to get through this. That's why the BBC will be using all of its resources - channels, stations and output - to help keep the nation informed, educated and entertained. We are making a series of changes to our output to achieve that. 
"It will take time to emerge from the challenges we all face, but the BBC will be there for the public all the way through this."
Initiatives intended to advise, educate and support:
Using The One Show as a consumer programme show for all aspects of the crisis. This will include health and well-being advice, keeping fit and healthy eating tips.
In BBC One daytime, Health Check UK Live will directly address the concerns of viewers who are in isolation.
BBC Homepage will become the BBC's bulletin board supplying clear information about the crisis.
There will be a virtual church service on Sunday mornings across local radio in England, led initially by the Archbishop of Canterbury.
The BBC will also "aim to broadcast a weekly Sunday morning Church service on BBC One" and "explore how to support other religions and denominations".
Work with partners to get older-age-group exercise routines, and other fitness programming, into people's homes on TV or radio.
Re-target the BBC Food website around collections of recipes and advice on what can be made with essentials.
In the event that schools are shut down, the BBC is exploring:
A daily educational programme for different key stages or year groups – with a complementary self-learning programme for students to follow, broadcast on BBC Red Button and made available on demand on BBC iPlayer.
Expanding BBC Bitesize content, with our social media running daily troubleshooting Q&As focusing on a different subject each day.
Increasing our educational programming on BBC iPlayer, bringing together the best from BBC Bitesize, BBC Teach and the wider BBC portfolio where educationally appropriate.
Creating two new daily educational podcasts for BBC Sounds, one for primary and one for secondary.
BBC Four and BBC Red Button devoting a block of programming each weekday evening to show programmes that support the GCSE and A Level curriculum. In Scotland, the Scotland channel will support the Scottish NQs and Highers in daytime.
Initiatives to keep people entertained:
Bringing back 'favourite shows' both on BBC channels and iPlayer. New boxsets going up shortly include Spooks, The Missing, Waking the Dead, French and Saunders, Wallander and The Honourable Woman.
Launching a new iPlayer experience for children, offering a wide range of entertaining and educational series.
Radio 4 will dig into "rich archive of drama" and popular podcast dramas will be broadcast to the radio audience.
BBC Sounds is looking to bring back classic sport, comedy and drama, as well as exploring using the BBC's programme index to allow audiences to search thousands of online archive radio programmes.
Live fund-raising events will raise money for 'coronavirus good causes'.
An essential arts and culture service – Culture in Quarantine – will keep the arts alive in people's homes, focused most intensely across Radio 3, Radio 4, BBC Two, BBC Four, Sounds, iPlayer and our digital platforms, working closely with organisations like Arts Council England and other national funding and producing bodies.