13 May 2020
Sy4 Security moves to Marshall's Mill and breaks lockdown hiatus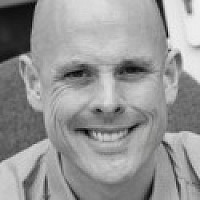 Cyber security firm Sy4 Security has signed a four-year lease in Marshall's Mill, making it the first letting of office space in Leeds city centre since lockdown began. 
The agreement will see the company move into a 3,521 sq ft. office space within the Grade II listed building, situated on the South Bank of Leeds. It is the first conventional letting of office space in the city centre since 1st April 2020.
The Mill is now the centre of a creative and digital business community in Leeds, with tenants including True North Productions, MediaCom, Tall and Limehouse Films.
Mike Brown, CEO at Sy4 Security said: "We chose Marshall's Mill because of its heritage and its location. The building has been standing for 230 years, this shows strength, which is a character of our business. Being so close to the city and the train station was also a huge selling point for us. 
"We are looking forward to combining the heritage of the historic mill with the high-tech aspects of our cyber-security business - creating the perfect blend of old and new."