27 March 2020
Coronavirus live blog: How it's affecting our sector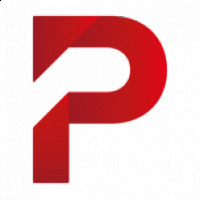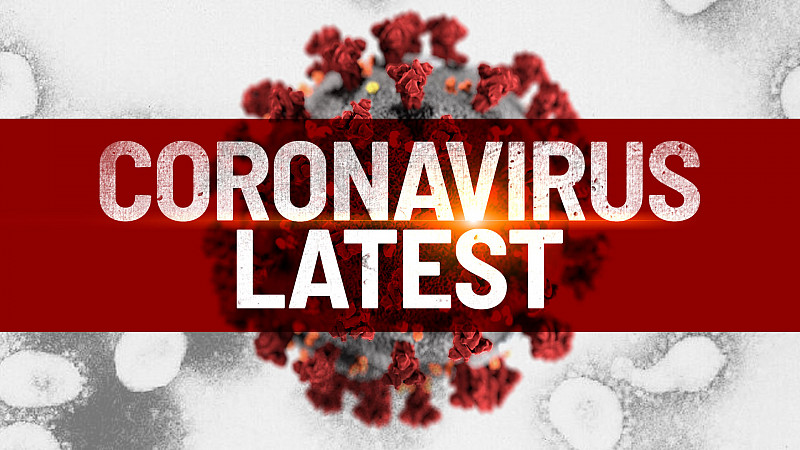 Coronavirus is an issue of global proportions which is leaving businesses from every industry affected. It's a time of crisis for every company, from the sole trader up to the largest multi-national.
Prolific North has pledged to keep our audience up-to-date with all the latest COVID-19 news in the industry - that includes the harsh realities of the pandemic, as well as new ways companies are finding of thriving, as well as a new programme of virtual training and bespoke events.
We'll be keeping this liveblog updated with the most recent coronavirus goings-on, so read on for the most comprehensive coverage of how the situation is developing:
Friday 27 March
15:30
COVID-19 and Creative Agencies: How to Manage Agency Contracts
Aaron & Partners LLP's Bryony Cook, looks at how PR, marketing and advertising agenices can continue to manage their contracts at this extraordinary time.
13:00

Want to host successful virtual workshops? Here are 10 top tips for taking learning online
More than ever we'll be doing personal development and training online. Jo Cheesman from Cirrus offers ten top tips for designing and delivering highly engaging and interactive sessions.
11:05
Trusted News Initiative to stop the spread of coronavirus disinformation
Broadcasters, publishers, news agencies and social media platforms say they will work together to "rapidly identify" and "stop the spread of harmful Coronavirus disinformation."
11:00
Keeping customers close when they stay away during a crisis
Joe Chetcuti, Director of Front, has given an overview of the ways you can remain relevant, visible, and supportive of customers during this crisis. "The brands and companies that act fast and decisively are the ones that will weather this and come out the other side."
10:45
Adzooma opens up ad platform for free to help businesses
"We felt the best way for Adzooma to support not just our clients, but all agencies and SMEs was to temporarily open access to the full Adzooma platform, free of charge, in order to help companies through that drop and recovery."
Thursday 26 March
14:30
Five ways to keep your remote workforce healthy and productive during lockdown
Kate Andrews from Konductor has explored some of the ways to adapt to the new normal of working from home across the board - and provided five specific tactics you can take to keep your employees working efficiently and positively during the coronavirus crisis.
12:00
Mental health app goes free to combat stress
My Possible Self is to go free, to combat stress during the coronavirus.
11:40
Health Info Radio launches on digital radio
A new digital station, with 24 hour rolling updates on the coronavirus pandemic, has launched in Manchester.
09:30
Grafenia outlines acquisition strategy in "unprecedented times"
Grafenia has issued a call for "otherwise sustainable" businesses which are struggling in the wake of the coronavirus.
07:50
New Manchester podcast - Life in a time of Coronavirus
CityCo speaks to some of the key people in Manchester to share advice and information in a new podcast series.
Wednesday 25 March
17:00
All the sector companies offering discounted services to those affected by coronavirus
In times of crisis, it can sometimes be difficult to ask for help. Luckily, a wide range of companies from across digital and creative have been generous enough to discount their products and services, or even offer them free - from social media consultations to free telephony, and daily personal development webinars.
16:45
Public service broadcasters write to Chancellor to urge support for freelancers
The UK's public service broadcasters - BBC, ITV, Channel 4, Channel 5 and S4C - have come together to ask the Government to work with them to support freelancers in the broadcasting industry.
16:00
Eight tips to futureproof your business during a crisis
A crisis period can be daunting, but there are simple measures that businesses can stick to in order to improve their chance of success - that's what Rachel Massey, Director of Marketing at Huthwaite International, has outlined here.
14:50
JPI Media stops printing all free news titles
JPI Media has stopped printing all its free newspapers, including North Tyneside's News Guardian and Northumberland's News Post Leader.
11:15
We've just removed all fees on our Freelancer directory so freelancers can now create a profile for FREE - all the details are here.
11:00
The Steph Show to be broadcast live from McGovern's home because of coronavirus
Channel 4 has brought forward the launch of The Steph Show - and it will now be broadcast live from presenter Steph McGovern's home.
10:10
Sumo Digital delivers upbeat trading update despite coronavirus
Sheffield-headquartered games developer Sumo Digital has delivered an upbeat trading update despite the coronavirus pandemic.
09:20
Newsquest puts 'significant number of staff' on enforced leave and cuts wages
Newsquest, whose titles including the Northern Echo, Lancashire Telegraph and Carlisle News and Star, is placing a "significant number" of its staff on enforced leave and cutting the wages of those who remain in response to the coronavirus pandemic.
Tuesday 24 March
16:30
BBC reveals pandemic programming including stand-ins for Eurovision and Glastonbury
Lamenting the cancellation of Glastonbury or Eurovision? The BBC has revealed its scheduling plans for the upcoming months in order to keep the nation entertained and united during difficult times. As well as replacements for Glastonbury and Eurovision, there's a new live entertainment show from Peter Crouch, Gareth Malone creating The Great British Home Chorus, as well as repeats of a number of classic series.
11:00
Coronavirus cuts N Brown's sales by 40% in one week
Only two weeks into the new financial year, N Brown Group has been hit, like so many others, with worries due to coronavirus - hitting product sales levels by 40% in just one week.
10:30
Big Issue North sets up hardship fund for struggling vendors
Social distancing, isolation and worries about virus transmission could be a devastating blow for some of Big Issue North's vendors, many of whom are homeless. After needing to stop sales to protect their safety, it's set up a hardship fund to help them into accommodation and cover others' rent, bills and shopping.
Monday 23 March
16:30
Creative Industries Federation calls for £15bn Income Fund for self-employed
Caroline Norbury, who has been outspoken in recent weeks to encourage the government to provide better support for creatives and freelancers, told the Chancellor: "Your package of support for employers and employees was unprecedented and welcome. However, it creates a worrying inequity between those who now have their income secured and the UK's five million self-employed workers who are left despondent."
16:00
Coronavirus triggers 500% surge in uptake of Now Patient app
Some good news for Now Healthcare Group - the MediaCityUK healthtech company - whose Now Patient app has seen a 500% surge in uptake over the last seven days as the UK battles to deal with COVID-19.
11:00
Prolific North: Our pledge to you during the coronavirus crisis
Coronavirus has affected everyone - Prolific North included. We're committed to making things as clear and easy as possible for the North of England's creative and marketing industries, and have pledged a range of measures including this very liveblog, remote training options, continued bespoke events from afar, and a cost-free freelance board.
10:00
More than 60 papers publish 'we are there with you' front pages
Papers from across the Archant, JPIMedia, Reach and Newsquest groups all published identical front pages on Friday, reading "When you're on your own, we are there with you."
ITV cuts production budget by £100m
Caution surrounding coronavirus led ITV to not just withdraw market guidance for the year, but cut its programme budget by £100 million too. "We are operating in unprecedented and uncertain times, requiring us to take difficult decisions, plan carefully and act with speed," said Carolyn McCall.
Friday 20 March
15:00
Channel 4 reveals coronavirus schedule changes
Due to coronavirus, a number of Channel 4's studio shows have been filming without audiences, including Countdown; filming on Ackley Bridge has been paused; and Lime Pictures' Hollyoaks will move to three episodes a week.
09:00
dock10 plans to remain open during coronavirus
"We recognise that 'the show must go on' and are going to do everything we can to help keep entertainment on air," said the team at MediaCityUK studio and production house dock10.
Thursday 19 March
10:30
71% of creative industry freelancers fear not being able to pay their bills
It's going to be a difficult time for freelancers, 71% of which reported they feared not being able to pay their bills, due to work lost because of coronavirus in a Bectu survey. Coronavirus is causing clients industry-wide to cancel contracts and be more cautious with their money, and many said they'd already lost money.
Wednesday 18 March
17:00
Coronation Street and Emmerdale scale back because of coronavirus
The TV landscape is changing because of the pandemic - with ITV making the decision to roll back the number of weekly Corrie and Emmerdale episodes from six to three in Coronation Street's case, and six to five for Emmerdale. These changes will come into effect from March 30th.
14:30
BBC unveils package of measures for 'unprecedented times'
One of the largest organisations in the UK to pivot so rapidly has been the BBC, which intends to keep us "informed, educated and entertained" even in these challenging times. Its measures include a weekly prime-time "Coronavirus special" and a daily edition of the Coronavirus podcast, with 5 Live "bring[ing] listeners the most up-to-date information on Coronavirus".
Tuesday 17 March
10:00
North West tech firm offers telephony service for free to schools, charities and healthcare providers
With so many more professionals needing to work from home to help with social distancing, the cloud-based phone system for business CircleLoop has pledged to provide free business telephony to schools, healthcare providers or charities facing remote working challenges.