07 April 2022
The Prolific North Champions Awards 2022: The Shortlist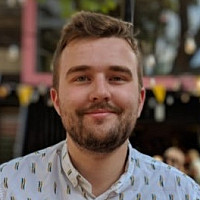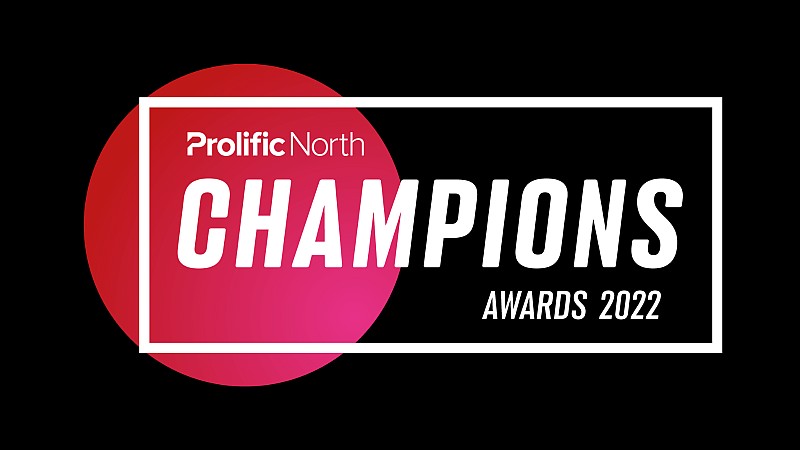 The full list of finalists for 2022's Prolific North Champions Awards - the 10th annual edition of the flagship awards ceremony - has been revealed today.
The prestigious Champions Awards celebrate top talent in creative and digital all across the North of England, and winners will be revealed this year on May 26th at Old Trafford Stadium, home of Manchester United FC.
Tickets are on-sale now for the high-profile event, which will bring together hundreds of professionals from the sector to hear who's a winner, network, and celebrate with peers.
The judging process for Prolific North awards is rigorous and independent. The judging panel of industry experts, which you can see here, first scored each entry individually according to a set of entry criteria and then came together recently to discuss their scores.
As well as the winners of all the below awards, two categories are yet to be decided - the Young Outstanding Contributor to the North and Outstanding Contributor to the North awards will be decided by a combination of judges' scoring and a public vote. 
Follow this link to cast a vote for your industry role model before April 22nd.
Secure a place at the awards ceremony now to champion creative and digital and reward your team's success with us. Early Bird tickets are available until April 19th, so don't miss out.
The Prolific North Champions Awards 2022: The Shortlist
Most Memorable Campaign of the Year
Audio Always - Olympic and Paralympic Dreams Bedtime Stories
Channel 4 & Allies - Black To Front
ilk Agency & Aardman - What's Up With Everyone?
McCann Manchester & Aldi - #FreeCuthbert
On the Beach - The Most Wonderful Time of the Year
OPEN Media - International Women's Day
Propaganda - Shattered
PR Campaign of the Year
Brazen Wakes Up The Nation For Silentnight
FIG & SRL - Accelerating change in the Highways Industry
Hough Bellis Communications - ASB Awareness Week
Influential & Madame Tussauds - Keep Calm... The Queen is Coming to Blackpool
Mediaworks & Esh Group - Converting Publicity into Website Traffic
On the Beach - Free Covid-19 Tests
The Audit Lab - Introducing Ruby Payne
Viva PR - Launching the South Pennines Park
PR Agency of the Year
Altitude
Aubergine
Brazen
Cause UK
Future
Jargon PR
Roaring Mouse Public Relations
Truth PR
Small Budget B2C Campaign of the Year
Buy me Media - Home is on your High Street
Herd - Revving Up Revenue for Cobra Sport Exhausts
McCann Manchester & Aldi #FreeCuthbert
Mosquito Digital & Vileda #LoveableMess
Smoking Gun - Girls Let's Swim
Tempt & Bitter Twisted - Bar Hütte 2021
Truth PR - Make It For Real at UA92
Large Budget B2C Campaign of the Year
Bring Digital & Cotton Traders - Autumn/Winter Paid Social Campaign
ilk Agency & Aardman - What's Up With Everyone?
Jura Whisky, Channel 4 & Republic of Media - Say Hello to Jura
Mediaworks & Beanies Flavour Co - Instant Coffee and Instant Results with Double Conversions and Revenue
On the Beach - The Most Wonderful Time of the Year
Untold - Welcome to the Republic of Beer
B2B Campaign of the Year
Don't be Shy - Gathering insight for AppliedInsight
Giacom - Sophos Product Launch Campaign
Media Agency Group - Globalization Partners Campaign
Mediaworks & Mobile Mini - Out of the Box Campaign for National Leader in Storage Containers
Metamorphic PR - promoting green innovation expertise
Propaganda - GenM relaunch
SLG & Brett Landscaping - Perfect in Porcelain
The SEO Works & LGC - Using Search to Reach a Global Audience
Small Integrated Agency of the Year
Don't be Shy
Poke Marketing
Punch Creative
SLG
Young Bright and Grey
Large Integrated Agency of the Year
Castle International
Definition Group
Evoluted
Manifest
Mediaworks
Propaganda
Best In-House Marketing Team
OPEN Media
SimpliSafe
St Pierre Groupe
Best Client Services Team
GenM Team
Pace Communications
Savvy Marketing Britvic Client Service Team
Small Digital Agency of the Year
Candidsky
Click Clique
digia
House Digital
Reward Agency
The Audit Lab
theEword
Velstar
Large Digital Agency of the Year
Castle International
Evoluted
Performance Marketing Agency of the Year
Castle International
Circus PPC Agency
Hello Earth Agency
Web Development Project of the Year
Cantarus for The Road Haulage Association
First Internet & Fragrance Oils - fragrance-oils.com
Herd - Newhay's new D2C website puts a spring in the step of small pets nationwide
Herd's cutting edge new website sees FG Adamson & Son soar to new heights
KMP Digitata for AGS Airports
Mediaworks & Johnnie Johnson Housing - Tenant First, Digital First
Platform81 for Wolves Academy
Sequence for Launchpool
Velstar - AVON
Vital Agency & Shorts Lifts - New Web Solution
Tech Innovation of the Year
Daena - Artwork automation tech innovation from the North that keeps graphics production here in the UK, removing the need for offshoring
Haystack - Tech Uncovered
Hidden Creative - Simmerse Tech Innovation
Prodo - AI Assist
Sequence - Launchpool
Silverchip for Suits Me
theEword & rebrix
Tech for Good Award
Tech Company of the Year
BOXT
BrightHR
Giacom
Nimble Approach
Northcoders
Pentest People
Slalom
Street Group
Summize
thebigword
XR Games
Production Company of the Year
Lizardfish TV
McGill Productions
New Take Films
ReelWorld Europe
The Gate Films
Animation / Graphics Company of the Year
Ben Wild Studios ltd
Flipbook Studio
REALTIME
Audio / Visual Production of the Year
GAS™ Music Ltd - BBC Winter Olympics
Propaganda & Clipper - Enabling Retail
The Gate Films x Lounge Underwear
The Great Garden Revolution! With Channel 4, Dentsu MB and The Storylab
This is Distorted - A Little Respect for Virgin Radio Pride
Ad of the Year
Lizardfish TV - 'Never Felt So Good' Pall Mall Ad
On the Beach - The Most Wonderful Time of the Year
The Gate Films - The Deadline
International Reach Award
Sponsored by the UK Advertising Export Group
Aire Global - Implementing brands all around the world through packaging, POS and ecommerce design
MAG International
St Pierre Groupe - A Taste of Paris in America, with love from Manchester
Best Talent Acquisition Team
Corecom Consulting
Slalom
Independent Agency of the Year
Evoluted
Hello Earth Agency
Manifest
North PR

REO Digital

TapIn

Waterfall