About CreativeRace
At CreativeRace, we help our clients outperform the competition without having to outspend it - punching above their weight in terms of both budget and impact.    
How? By connecting them with the modern mainstream like never before. Today, a brand's biggest threat isn't other brands, it's indifference. Customers have never had so much choice and so little time. Brands that don't engage instantly are filtered out in seconds.      
Because our expert team understands what really drives customers, we can ensure your brand becomes an integral part of their lives, rather than just another distraction.    
It's an approach that's led CreativeRace for over 43 years, enabling clients like ASDA, DFS and Greggs to become market leaders.    
Proudly independent, totally flexible, and with a full service offering, we're constantly mixing insight, technology and creativity to help our clients stay fresh and relevant to today's audiences.      
Our specialisms    
While our team has experience across every sector, we've achieved some of our most remarkable outcomes in the following areas.  
FMCG  
Food on the go  
Retail  
Fashion  
Insurance/financial services  
Government  
Our services    
Our comprehensive skillset helps shape your brand experience for optimum results.
Strategy: Brand consulting, growth and innovation planning, customer journey mapping, comms planning and insight and data analysis.  
Content: TV, video production, motion graphics, animation, artwork, print production, PR and social.  
Creative: Advertising and campaigns, customer marketing, design services, shopper marketing and packaging.  
Digital: SEO, PPC, programmatic display, analytics, eCRM, web design (UX, UI), web development and optimization.  
Our work. And how well it works.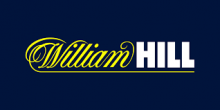 CreativeRace has played an integral role in developing our new, state-of-the-art Live Casino studio concepts and ensuring they have been built to the highest possible standard. They have also captured an outstanding bank of photography that has shaped new brand guidelines designed to bring our unique proposition to life. The end result is a first-class casino experience for our customers above and beyond anything else available in the marketplace.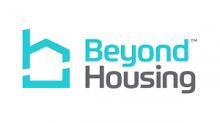 I cannot praise CreativeRace highly enough. To guide us from a standing start to full application of an exciting new brand in less than three months was nothing short of incredible.
News and Features Related to CreativeRace