About Platform81
What makes an agency? It's the people, and at Platform81 we're proud to say ours are some of the very best.
It's taken 10 years to perfect this blend of skill, creativity and passion, and we're delighted with the mix. With a unique way of thinking, we pride ourselves on delivering values with I.M.P.A.C.T.
No matter what your industry, we have the expertise to take your business to the next level. Innovative design that demands attention, and marketing strategy that delivers year-on-year, we're here for your long-term success. An ultra-slick process, a wealth of experience and an eye for the details, that's how we'll engage your audience, and grow your business.
Meet the Team:
Amanda Childs
Head of Social Media
Caroline Meredith
Head of Operations
Fiona Gunning
Account Manager
Gary Mawhinney
Technical Director
Nick Wroe
Managing Director
Ryan Curtis
Graphic Designer
Oliver Southward
Web Developer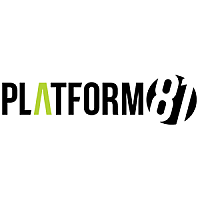 Working with ambitious clients gives us the opportunity to give it everything we've got as an agency....
...see the results
NGENCO
Thanks to Platform81 we have managed to transform into an online brand rather than one reliant upon a distribution chain, which was restraining rather than growing our business.
AGD
Having worked with Platform81 for over 4 years, across all of our businesses and we've been delighted with the service we've received and the results they've produced. It's given us the confidence to really scale Artificial Grass Direct to become the UK's leading artificial grass company!
GirlGuiding Stockport
Platform81 were fantastic in guiding me through the jargon and advising us on the best way forward. The result is that GirlGuiding Stockport now has a website that it can be proud of and that my leadership team can easily navigate to ensure it accurately depicts what we are doing across the whole organisation.
Stockport FC
We are extremely happy that the new site provides all the necessary information in a more engaging format. Platform81 were the ideal partner for this project thanks to their creative ideas and technical expertise, but we were also really pleased to be able to support a growing local business.
Gymfinity Kids
Platform81 has proved to be a great support in developing a brand new website, marketing collateral and digital marketing. Working together we've created a brand that works for the business as well as being flexible to change when required.