17 August 2015
Monday Moves: Amaze, Tecmark, Fast Web Media, optionis, Kagool and more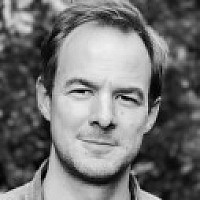 A number of new opportunities were added to our jobs board over the past week - we've collated them below:
This week on the jobs board, Amaze is looking for a Business Development Manager who will act as the first point of contact for the agency's prospects.
The Manchester agency is also looking for a "high calibre leader" to take up the role of Technical Manager and head an established team of developers working exclusively on a flagship pan-European account.
It's also looking for a Senior Digital Creative.
There's a Digital Account Director role going at Fast Web Media in MediaCityUK with a potential salary of up to £48k. At least five years' experience is a must.
Tecmark has a number of vacancies this week. It's after a Technical SEO & Analytics Lead, SEO Strategist, Copywriter and Web Content Specialist.
Kagool, meanwhile, is looking for "open minded" developers who are "hungry to learn and who'll take great pride in solving our customers' challenges".
Business Growth Hub is looking for a Women in Technology Project Manager for a fixed-term role. You'll be continuing the development and delivery of the Women in Technology programme to help women-led businesses and potential female entrepreneurs take advantage of digital technology and faster broadband in Cheshire and Greater Manchester.
It's also after a Digital Growth Advisor.
Brand8 PR is searching for a Senior PR Account Manager with a minimum of three years' experience to help it implement the next stage of our growth strategy.
Amplifi, the media investment arm of Dentsu Aegis, is looking for a TV Media Manager and a Media Assistant - TV Planning.
Home Agency is looking for a PPC & Display Manager, Bruntwood needs a Digital Marketing Executive and One has a vacancy for a PR Account Director.
Finally this week, Liverpool-based optionis has a role available for a Digital Marketing Executive.
For all latest opportunities, see our jobs board or follow @prolificjobs.