24 May 2019
The Prolific North Awards 2019 - The Winners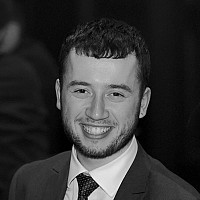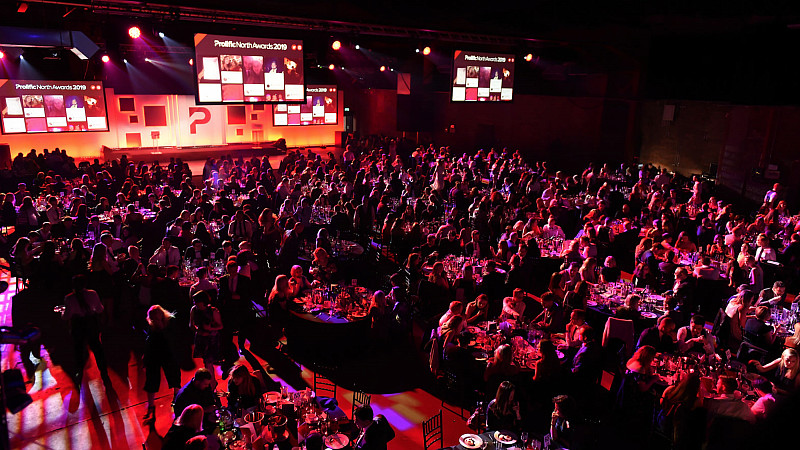 The Prolific North Awards 2019 took place last night and brought over 700 people to Manchester's Victoria Warehouse to celebrate the fantastic work done by the North's booming marketing and creative sectors. 
BBC 5 Live's Will Perry presented the awards, which spanned 27 categories, after everyone had finished their three-course dinner. 
The Prolific North Awards were supported by event organisers Don't Panic, while thanks also go to the category sponsors: CDi Yorkshire, Jaywing, Flipbook Studios, Bank of Creativity and Dock 10.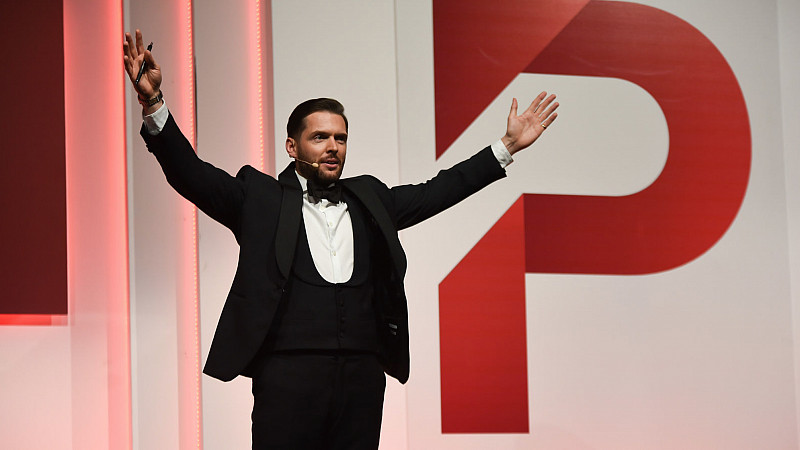 Entries and judging
Entries were submitted by the region's most creative and forward-thinking agencies and groups from multiple industries - so thank you to everyone who made an entry. The shortlist only goes to show the immense talent, imagination and hard work at play in the North.
We'd also like to thank the industry experts who made up our panel of judges:
Neil Barnes, Media and Content Manager at Benenden Health; Paul Billingham, Co-Founder of Knight Corporate Finance; Andrew Binns, Director of Havas Lynx; Jamie Boulger, Group Head of Digital at Bruntwood; Leanne Buchan, Principal Officer for Culture and Sport at Leeds City Council; Thea Burrows, Co-founder & MD for Maker Projects; Simon Butterworth, VP Digital Marketing at MAG-O; Martin Carr, non-exec director of three creative agencies & independent Brand Consultant; Tom Cheesewright, Founder of Applied Futurism Practice, Book of the Future; Richard Collingwood, Brand and Digital Manager for Riverside Group; Alex Connock, MD of Missile; Jon Corner, CEO of The Landing; David Edmundson-Bird, Lecturer in Digital Marketing & Enterprise Associate Director for Digital Innovation at MMU; Ellie England, Sales Director at Microsoft; Richard Gregory, Non-exec Director and advisor; Tom Greveson, CEO of Revolution Viewing; Alex Hamilton, Head of PR and Social at One; Ben Hatton, MD at Praetura Ventures; Gareth Healey, Non-exec Director at Beyond Noise; Emma Hunt, Head of Marketing at Vimto; Kristal Ireland, Head of eCommerce and Retail Technology for London North East Railway; John Jones, Corporate Partner at Beever & Struthers; John Kehoe, CEO of Media Agency Group; Richard Kenyon, Director of Marketing & Comms at Everton Football Club; Steve Kuncewicz, Partner at BLM Law; Alison Last, Corporate Affairs Manager for UK & Ireland at Kellogg's; Rob McLoughlin, Founder of Carm Productions; Rose Marley, CEO of Sharpfutures; Neil McKay, CEO of Endless Gain; Terry McStea, Network Manager for Design Network North; Steve Miller, Membership & Partnerships Director at PRCA; Karen Milligan, Director of CREATE at dock10; Paul Mousley, Scriptwriter; David Parkin, Founder of TheBusinessDesk.com; Rob Shaw, CEO of Jaywing; Duke Tanson, Head of Digital Marketing at BooHoo; Richard Walker, Co-Owner & Director at Mustard; and John Woodall, Managing Director at Space 48.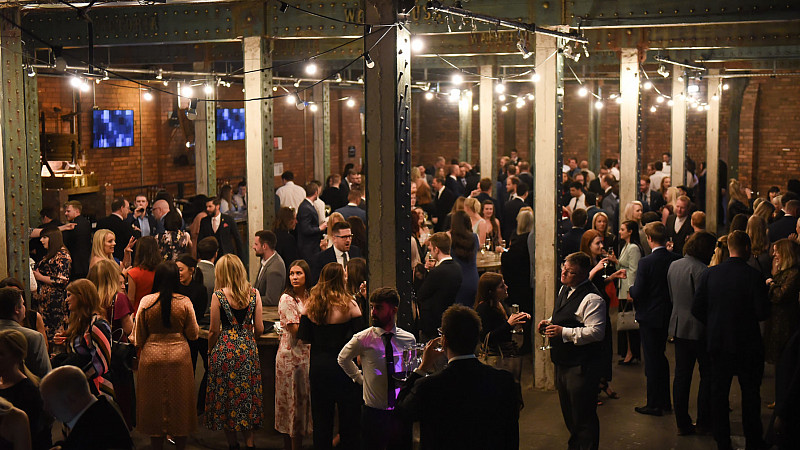 The Prolific North Awards 2019: The Winners
Animation / Graphics Company of the Year: Atomhawk
Also nominated were:
Flipbook Studio
Fuzzy Duck
Our Studio Ltd
Stone Soup
Wyzowl
Small Digital Agency of the Year: We Are Bind
Also nominated were:
6B Digital LTD
Acquiro Digital
Click Tap Media
Embryo Digital
Mashbo
MountDigital
Pinpoint Designs
Large Digital Agency of the Year: Dept
Also nominated were:
Evoluted
Extreme
Visualsoft
Independent Production Company of the Year: Air TV
Also nominated were:
Blakeway North
Daisybeck Studios
Hurricane Films
Lizardfish TV
Powerhouse
Title Role
Workerbee
Small Integrated Agency of the Year: Move Marketing Ltd.
Also nominated were:
Agent
AKA North
Bugler Smith
Moirae Creative Agency
RMS
Wish Group
Woven
Large Integrated Agency of the Year: Wavemaker North
Also nominated were:
Media Sales Winner: Channel 4
Media Sales Silver: Transport for Greater Manchester
Also nominated were:
Digital Cinema Media
Immediate Media
More Media Sales
OPEN Media
Small PR Agency of the Year: Prohibition
Also nominated were: 
Avant PR
Cause UK
LUYA
Roland Dransfield
Scriba PR
W North 
Large PR Agency of the Year: Citypress
Carousel PR
Definition 
Hatch
Havas PR
PR Agency One
SEO Agency of the Year: CandidSky
Also nominated were:
Bring Digital
Embryo Digital
Content Team of the Year: Wavemaker North
Also nominated were:
CREATE at dock10
Eureka! The National Children's Museum
Evoluted
Fircroft
Hattrick
MediaCom North
News & Magazine (Printed or Online): Lancashire Business View
Also nominated were:
Mersey Care NHS Foundation Trust, MC Magazine
Warrington Guardian
Yolklore Magazine
Broadcasting Programme - News, Factual, Entertainment or Drama: Air TV - 999 Rescue Squad, UKTV
Also nominated were:
Blakeway North - Manchester Bomb: Our Story
Blakeway North - Stacey Dooley Investigates: Second Chance Sex Offenders
Blakeway North - The Voices in my Head
Radio City Talk - The Mental Health Marathon
Title Role - Paedophile Hunters: The Rise of the Vigilantes
Workerbee - Murdertown 
Workerbee - The Big NHS Singalong Live 
Broadcasting - Commercial / Advertising: Wash Studio & N by Hyundai - Brand launch campaign 'Turning Petrol Heads' 
Also nominated were: 
ABF Pictures & Peacocks - Where The Magic Happens
Channel 4 & Dr Oetker Ristorante - Igniting Real Romance With First Dates
Equinox Film and TV Production & Motorpoint - We Put The Super Into Car Supermarket
Flipbook Studio & Brass Agency - Harrison Spinks - The True Bedmakers
Groundbreak & Brother - Crystals Commercial
Groundbreak Productions - Brother Food Commercial
Website of the Year: IGOO & Utility Design - https://www.utilitydesign.co.uk/ 
Also nominated were:
e3creative, Part of Dept & Ascot - https://www.ascot.co.uk/ 
Extreme & BishopSound - https://bishopsound.com/ 
Modern English & WBR, #DuaMoods - https://moods.dualipa.com/ 
NetConstruct & Marshalls - https://www.marshalls.co.uk/commercial 
Propaganda & Gym King - https://thegymking.com/ 
Sputnik Digital & Swinton Insurance - https://secure.swinton.co.uk/ 
Strawberry & Tropic Skincare - https://tropicskincare.com/ 
App of the Year: Wild in Art and Mediaworks - Bee in the City
Also nominated:
MadeByPi, M&C Saatchi World Services & The International HIV and AIDS Alliance - Ready+ HIV Adherence App
Video of the Year: Mfour & Flipbook Studio - Manchester Makes Memories
Also nominated were:
Citypress & Brother - All The Little Things
CREATE at dock10 - This Is Our Story 
Groundbreak productions - Brother Crystals Commercial
Our Studio Ltd - 2 Ruskin Square for Schroders - Stanhope
Powerhouse and Marks & Spencer - M&S Best Ever Steak Pie
Stein IAS & Trelleborg Marine & Infrastructure - SafeTug 360° Video
Untold & Budweiser Budvar - True Bohemians
B2B Marketing Campaign of the Year: Upp B2B and CHEP - Thanks to you campaign
Also nominated were:
438 Marketing & Element - ONE Alliance' global integration & branding project
BJL & BASF - Black Grass
Born + Raised & Arco - 'CE Failings' 
Cameron Wells Communications and Willis Towers Watson - That Feelgood FTSE Feeling
ClientsFirst & Accord Mortgages - The Growth Series
Prohibition & Huthwaite International - The cure and the cause: surviving and thriving in Med Tech
Stein IAS & Trelleborg Marine & Infrastructure – Smart Marketing Marketing Smart
B2C Marketing Campaign of the Year (Less than £50k): Bring Digital & Ann Summers - 30-day Sex Position Challenge
Also nominated were:
Digitaloft & Veygo - Driving SEO Success with Digital PR
Extreme & Nisa - #ChristmasLocally
Extreme & The Stable Company - Building an industry leader in education construction
Jaywing & First direct - Making mortgages properly personal
Mosquito & Flexitol - Discover Your Travel Personality 
RMS & Swizzels - Sweetest Invention
Shoppertainment Management and Charter Walk Shopping Centre - Budding Burnley
B2C Marketing Campaign of the Year (Over £50k): Wavemaker North & Vimto - How to Engage the Unengaged
Also nominated were: 
Access and the University of Central Lancashire (UCLan) - Together Campaign
Banana Kick for Leeds Cares - Launching a world-class charity brand
BJL & Swinton Insurance - Nagging Doubt 
CandidSky & Buddy Loans - Demonstrating true value
Click Consult & Liverpool ONE - Be Our Guest - Welcoming Record Numbers to Liverpool ONE
SOWN Agency and PhD Nutrition – Use Your Fear #PerformSmart
Wavemaker North & Original Source - Mattering to Millennials
B2B PR Campaign of the Year: Intelligent Conversation & Alliance Manchester Business School - Demystifying the Apprenticeship Levy
Also nominated were:
B2C PR Campaign of the Year: Smoking Gun & Childs Farm - The Miracle Cream
Also nominated were:
Digital / Social Media Campaign of the Year: Hatch & CREATE at dock10 - Rugby League World Cup 2021, A Digital Host City Announcement
Also nominated were: 
Content Campaign of the Year: Edit and SpaSeekers.com - Global Relaxation
Also nominated were:
Integrated Campaign of the Year: Prohibition & CEWE - My Inspiring Moments 
Sponsored by Bank of Creativity
Also nominated were:
Agent - Better By Bus 
CandidSky & Buddy Loans - Demonstrating true value
Click Tap Media and Liverpool One Integrated - Light up Your Christmas
Havas & BBC One - Luther: This Will Hurt  
Science and Industry Museum - The National Tour of Tim Peake's Spacecraft
Skout and Miele - Marketing that's Immer Besser
Upp B2B and CHEP - Thanks to you campaign
Search Campaign of the Year: Jaywing Intelligence & Domino's - Using AI to discover new audiences & drive revenue
Search Campaign of the Year (Silver): MAG-O - Short Term Parking, Long Term Gainz
Also nominated were:
CandidSky - Evolution Money
Digitaloft & Veygo - Driving SEO Success with Digital PR
Return & Printerland - Getting the right sale equals sustainable profit
Salience & Lingerie Outlet Store - Making Lingerie Outlet Store 835% More Visible
Prolific Northerner Award: Nicky Unsworth, CEO of The BJL Group