Prolific North Awards 2020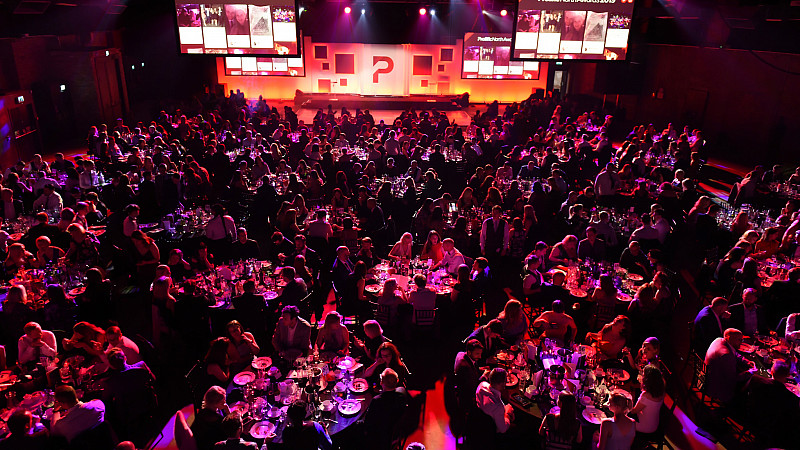 **UPDATED 25/3/20 - The Prolific North Awards have been postponed until September 8th and all submission dates put back accordingly**
The Prolific North Awards return to celebrate excellence in the North's creative sectors in September 2020.
The awards ceremony will take place on the evening of September 8th, 2020 at The Point, Emirates Old Trafford in Manchester. It's set to attract hundreds of guests, who gather to find out which of them will go home a winner.

Alexandra Balazs, Head of Operations at Prolific North, said: "Due to the current situation and following careful consultation in line with government advice, we have taken the difficult decision to postpone the 2020 Prolific North Awards.
"Every year, the awards bring together hundreds of the North's marketers, PRs, creatives and business leaders for a huge celebration and we can't wait to see you all there! To ensure the safety of our community, the Prolific North Awards will now take place on September 8th 2020 at The Point.
"To enable you more time to work on your entries, we have extended the first entry deadline until Friday 26th June. Click here for more information on how to enter.
"We really appreciate your ongoing support during this challenging time. If you have any questions or concerns at all, please don't hesitate to get in touch on events@prolificnorth.co.uk."
A wide range of categories are open for entry right now, covering a wide range of specialisms. They will be judged by a leading panel who conduct a rigorous two-step process to create our shortlist. On the night, the final winners will be revealed in front of a host of influential creative figures.
Tickets to the awards entitle you to a drinks reception and three-course meal, before the presentation of the awards and entertainment into the evening.
Key dates:
Entry deadline - June 26th
Shortlist announced - July 23rd
Awards ceremony - September 8th
Photos from last year's Prolific North Awards
Our Awards recognise the very best in the industry and attract hundreds of leading creative and media professionals. Don't miss out on generating quality leads and put your brands in front of them. There are number of sponsorship opportunities available.
Fill in your details below and one of the team will be in touch. Alternatively, contact Jill Taylor on jill@prolificnorth.co.uk or 07879 471 636.
Prolific North awards sponsorship opportunities