08 December 2021
Nina Mack on CRO agency Worship's growth since its CTI acquisition and plans for the future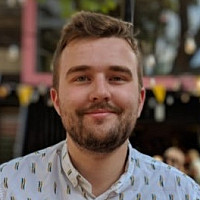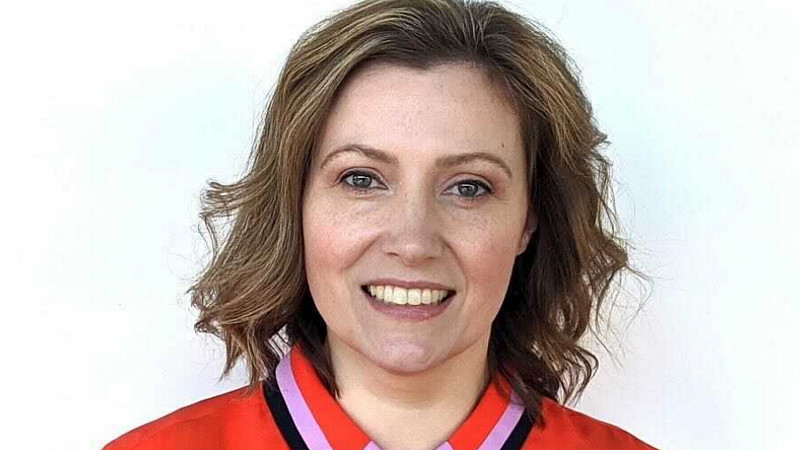 Nine months after its acquisition by the CTI Group, Worship's MD and founder has outlined its plans for growth and continued integration, and how the CRO agency is working with an ever-more diverse client base.
Worship was acquired by CTI Digital in March this year, not long after Mosquito Digital became part of the CTI network. At the time, CTI's Nick Rhind said "they fit in perfectly with our UX and strategy team".
Speaking recently, the CRO agency's MD and founder, Nina Mack, told Prolific North it's been "really cool working with such a big team - because Worship's always been a small agency." Now, as part of CTI, they collaborate with more than 200 professionals working across web design and development, solution implementation, hosting and more.
Joining CTI has helped Worship through giving them access to bigger clients, while existing clients of the CRO specialist can now take advantage of the portfolio of digital skills offered by the wider group.
"We're starting to introduce the Worship client base to the wider CTI team, so they can look at development, brand and marketing, and all of the many services that Worship has never offered."
History of Worship
Worship was founded 2009, when Mack was MD of a different agency in Manchester. At the time, there was little focus on UX in the sphere, so she launched Worship - "a digital design and build agency, but with more of a UX focus.
"If you wanted a well-designed or well thought-out user journey - or some research to inform that - then we would work with you." Around that time, smaller agencies tended to simply go from client brief to design, she said.
Around 2014, Worship began getting into Conversion Rate Optimisation. Already using a lot of the CRO research methodologies as part of their UX work, they weren't validating solutions before they were launched - as they became more interested in it, around 2015 they became an exclusively CRO agency, and stopped marketing other services altogether.
As they specialised, one of their first CRO clients was Corgi HomePlan - which led to further specialisation, as they began to focus on financial services organisations, on top of ecommerce. Present clients include Aldermore Bank and Leasing.com, a recent account win.
"We've got really good at working with those businesses," said Nina, "because you have to work within compliance." The goal is to improve the journeys of customers and improve the rate at which they engage, but "there's only certain things you can say, testing is often slower because it has to go through a compliance team, and copy has to be checked."
CRO and their financial services specialism did wonders for Worship. "If you're not a specialist when you're small, then you're going to struggle," believes Mack.
Now they've become part of CTI, they've been introduced to a wider range of clients still, and bigger ones, with which they've been having conversations about CRO. These include Manchester Metropolitan University and Bruntwood.
​​"What's qualified us to be able to work with those sorts of businesses so well," said Nina, "is the fact that we've got more experience outside ecommerce.
"A lot of the CTI clients will have a continual enhancements budget. And where CRO can help with that is to really help them prioritise what goes into those."
And now they're well established in the CTI strategy team, Mack confirmed that they're "definitely growing. Because CTI is such a big agency, we're tending to get into the bigger organisations... that's really nice, because we can do more for them.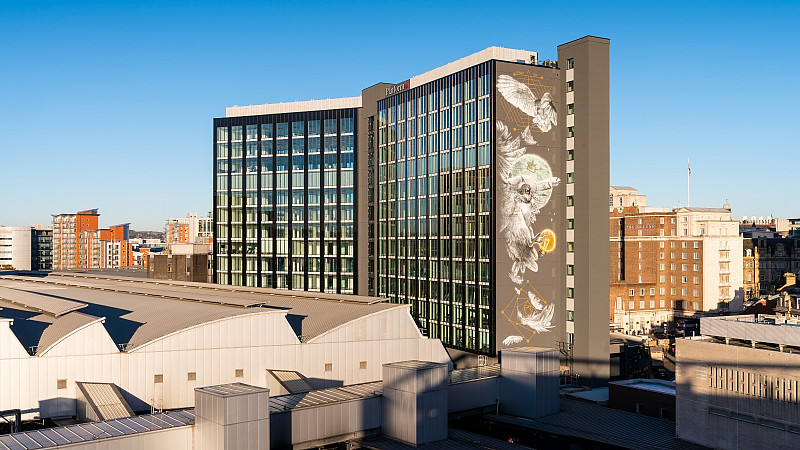 "We're looking to grow the team from that point of view and make sure we've got the resource to actually deliver these bigger things."
Every month, she added, "we get a bit more integrated. Every month I realise there's another thing we can do here that would help that team with the work they're doing."
Recent successes
A number of recent projects reflect Worship's different way of doing things.
"Our approach," according to Mack, "is based on understanding the 'what' of user behavior - what's actually happening on the site - then using more qualitative research methodologies to understand why."
They prioritise small changes the client can do, then run other options through an agile testing programme.
"We'll design it, put it through the user feedback mechanism, iterate, and then present it to the client to be implemented."
For Aldermore Bank, Worship worked recently on a callback form for their mortgages section. Consumers needed a callback from the bank to proceed with getting a mortgage, and Worship was tasked with increasing completions of the form.
"We did a lot of research, and worked out what was happening," said Nina, "then made a few changes." Over three months, Worship achieved a 15% uplift in form completions, and due to the value of mortgages, "it actually increased revenue by £5.9 million".
For Bruntwood, a CTI client coming on-board, it's a kind of business where "order values are much higher" than any online seller. "But it's a more complex sell, you need to speak to somebody typically". 
How do you motivate that decision?
"There's a whole raft of complex requirements in terms of how much you present on the website," she said. Once you've motivated someone to think it's worth the phonecall, it's up to the sales team to convert it - much more complex than the initial preconception of CRO work.
"Bruntwood's office spaces are amazing," said Mack. "So if the website doesn't sell those products as well as they could, it feels heartbreaking."
The agency looked at how its website was working for its diverse range of audiences - SMEs, bigger businesses, life sciences firms through Bruntwood SciTech, for example - and via interviews, user testing, data analysis and persona development, presented recommendations back to Bruntwood for how to improve their online presence.
None of what Worship does is based on opinion either - the presentation completed for Bruntwood, said Nina, was "really meaty" - two hours of insight, with data to back up everything they proposed.
Most recently, Worship confirmed Leasing.com - the comparison site for car leasing - as a new client. This is one that fascinates Nina, who said "it's a really cool site for testing purposes.
"I'm interested in understanding where the decision's made - do people come to the site knowing the car that they want to lease, and then they're looking for a deal?" Or is it more complex - that's what Worship is working on researching right now.
Diversity and skills in digital
Having been in the industry for a number of years, Nina has seen a lot of changes. She started in digital at a time when there were far fewer women in leadership roles. "It's a lot better than it was," she said, having worked for years in "pretty much all-male environments."
"CTI is much more of a mix - we've got a lot of female devs and a lot of women in the business in senior roles. But certainly, there's always more we can do to encourage girls to take on more technical roles."
Even as recently 15 years ago, Nina confirmed that she'd faced questions including when she's planning to have children, and though she's "thick skinned", she's wondered if some of the environments she worked in might not feel truly inclusive.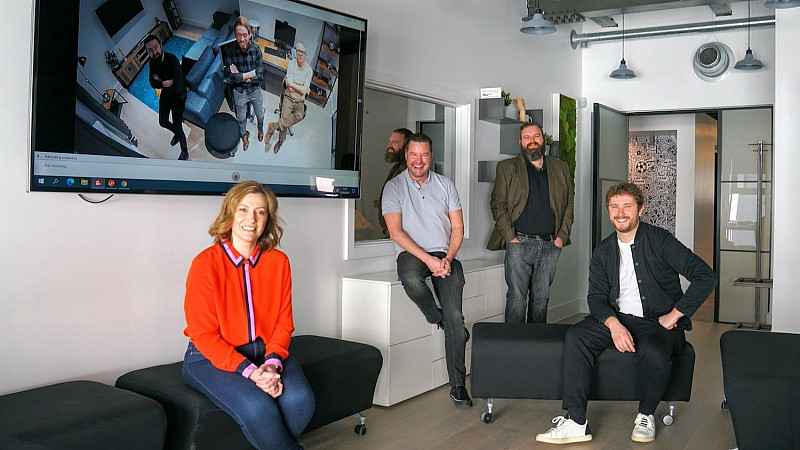 It's a "good shift" that today, it's a respectful and balanced environment she works in. Today, "it's not that [prejudiced] culture at all," and is more sensitive to issues of inclusivity and accessibility.
However, more work needs to be done getting younger people into the sector. "Our industry," she said, "is really bad for developing skills.
"The digital sector is a bit of a free-for-all - a lot of agencies want to hire skilled people, they don't want to train people to become skilled." Her approach is to hire "quite junior" people and train them, building them into the employees the agency wants. This has the added bonus of fostering loyalty and the ability to pass that knowledge on as more people join the company.
"It's hard to keep those people as a smaller agency," believes Mack, because once you train them to a high level, bigger companies come and offer them unbeatable salaries. Something the digital sector needs to get better at, she said, is "investing in people and developing them into the employees we want them to be with the skills we want them to have.
"The digital sector needs to get better at investing in people and developing them into the employees we want them to be."
With this aspiration, Worship has ambitious plans to grow its team and work with CTI to solve bigger problems for a range of clients. At the end of the day, Worship's work is about researching and learning more about individuals, and passing on that expertise to make clients' lives easier.
"The thing that gets me out of bed in the morning," said Nina, "is understanding people."