12 July 2021
CTI reveals plans for new brand name and European expansion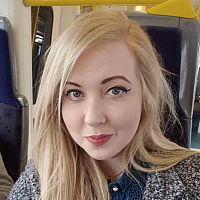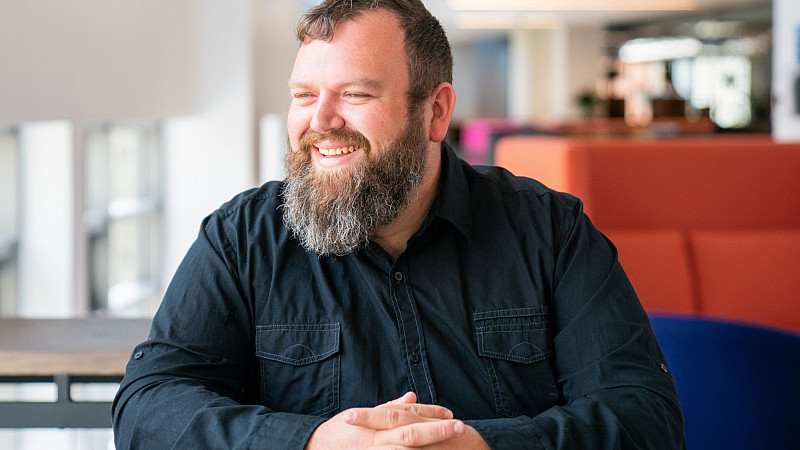 Manchester-based digital agency CTI, founded in 2003 by CEO Nick Rhind, has been at the forefront of acquisitions in the North and has exceeded its targets this year already, as part of its three-year growth strategy. 
Rhind exclusively revealed plans to unveil a new group brand name and strategy within the next few weeks to highlight the different elements of the business.
Despite undertaking digital transformation, marketing and quote work, Rhind said CTI is still viewed as a company that primarily focuses on tech and it is seeking to change this perception.
"It's hard to change something you're known for, so for us it is very much about bringing in complementary businesses into the group," he added.
The agency's target turnover for this year is £16.5 million, but it is now set to hit between £17 and £18 million as it continues with the work it has attained over the past few months, Rhind exclusively told Prolific North.
This year it has secured a list of high-profile multi-year client wins including Visit Britain, Department of Health and Social Care, and Drinkaware, which has added a value of over £12 million to the group.
"We've won loads of clients within the last four to five months. Since Christmas, there has been a real rapid drive on client signing which I think has surprised quite a few other agencies," he said.
CTI offers services across digital marketing, web and app development, and digital strategy.
"It's hard to scale when there's a lack of talent," he explained. This is why the agency is working with "like-minded businesses where there are lots of synergies," but with slightly different expertise, he explained.
Brands under the CTI group, independently owned by CTI Holdings, include CTI Digital, Supercharged Commerce, Stardotstar, Nublue, Ixis, Worship, and Mosquito.
"We are quite an acquisitive group," he said, on wanting to grow the business with further acquisitions and expanding its recruitment with an additional 15-20 roles within the business this year.
Complementary acquisitions
The agency is in talks with marketing and development agencies as it plans to continue on its acquisition journey, Rhind said.
For him, he said acquisitions involve trying to strike a balance between finding "the right fit" and complementing the agency's vision of how the team can work together for its clients.
"It is very easy to just buy agencies and then drop them in, but then not get it right, then you lose why you've bought them, so I'm very conscious about it being the right fit," he said, adding that it has turned down around 80 - 90% of the agencies it has spoken with. 
"Our vision is how the team can work together and really provide something that's better for the client. If you are just buying resources then that's not the solution," he said.
How the teams with different expertise interact is where the real "benefit" lies as each team, from SEO to development, has different opinions on a project dependent on their "knowledge, expertise, and passion," he added.
"What I've tried to ensure with all of the acquisitions that have been successful, is to really understand the businesses as best as I can and flag where the errors or difficulties will be and concentrate on those," he said.
He added, "it doesn't mean we always get it right, but it does mean we have the intention and recognise that's the tough bit."  
Rhind explained he has spoken with multiple people in the industry who have acquired businesses, and the success of a move ultimately comes down to learning from it. 
European expansion and COVID
Within the next five years, Rhind said the agency will evolve into a multi-national agency and plans to get "boots on the ground" for expansion in Europe.
"We are constantly looking at ourselves and reinventing what we do," he explained.
The business is seeking an international presence as some of its teams have moved to the likes of Spain and Italy, and he said it plans to utilise this as an advantage.
In reference to lockdown constraints during the COVID pandemic, he said, "for us there is more demand than capacity, which is good. We're still growing and we're still recruiting and working around the challenges of the hybrid model."
Since March, CTI has made 16 new hires across the business alongside a series of internal promotions. 
It isn't about slotting people into the existing culture, as "sometimes you want your culture to be shaken a little bit," since having those debates is where an agency can stay progressive, he said.
"You do need that mix as you need new ways of thinking," he added.
On the impact of COVID, Rhind explained the leisure sector was "decimated" overnight but it shifted focus towards its ecommerce clients. 
Ecommerce clients were achieving between "200 - 300% growth" whereas leisure became stagnant due to the impact of lockdowns affecting the sector. 
Getting ahead of competitors when the market reopens is key, he said, as when speaking with clients it was revealed "now is the time to invest and take advantage", so when the market reopens "you're already poised for it, whereas a lot of companies will be waiting to open and then invest, and then suddenly you're a year behind."
Many clients started investing in websites and technologies, so during COVID, clients were able to utilise the shift to digital as an advantage and benefited by making investments, he explained. 
"It is your chance to get ahead," he added.