11 April 2018
The Prolific North Awards 2018 - The Shortlist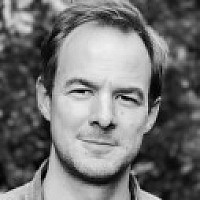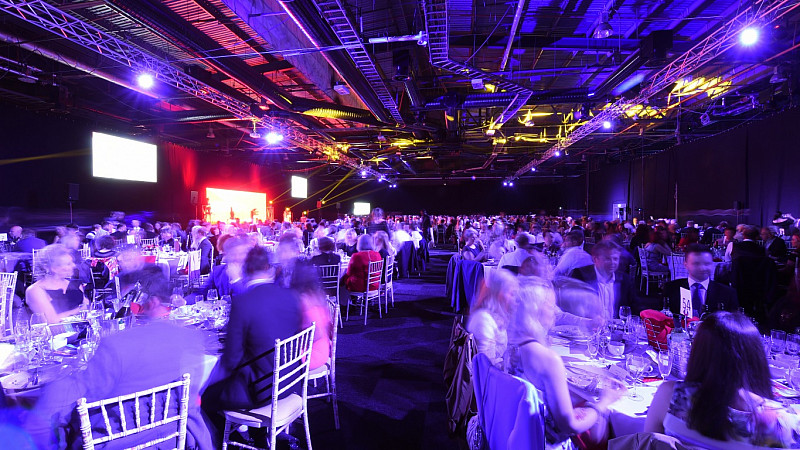 Today we're delighted to reveal the shortlist for the Prolific North Awards 2018.
Almost 300 entries were received ahead of the awards dinner, which this year will be held on Thursday May 24th at The Principal in Manchester city centre, with comedian, actor, writer and presenter Justin Moorhouse returning to host.
We're very pleased to again have the support of Click Consult as headline sponsor, this year alongside co-headline sponsor Bing.
Our thanks, too, to category sponsors 72Point, CDi Yorkshire, Dock10, Group IMD, Hiscox, Knight Corporate Finance and Lucas Fettes.
Once again we're confident of attracting a crowd of approaching 800 for what is indisputably the sector's biggest gathering and celebration of talent outside London.
For further information about the evening or to book tickets, please visit our dedicated awards site or contact Don't Panic on 01706 828855.
Entries
Entries were submitted by a wide variety of companies, organisations and institutions from across the North and a glance through the shortlist illustrates the enormous wealth and range of creative talent that is thriving across the region.
Unfortunately, given such a large number of entries, several dozen entrants will be disappointed not to have been shortlisted and we'd like to thank those concerned for their time and interest.
We'd like to thank the industry experts who made up our panel of judges: Nina Aggarwal, Founder, Fusion Learning; Jamie Boulger, Head of Digital, Bruntwood; Simon Brereton, Head of Economic Growth, City of York Council; Leanne Buchan, Principal Officer, Culture & Sport, Leeds City Council; Martin Carr, Non-Exec Director; Stefan Casey, Innovation Lead for Packaging, Nestle; Tom Cheesewright, Futurist, Book of the Future; Richard Collingwood, Brand & Digital Manager, Riverside; Alex Connock, Managing Director, Missile; Jon Corner, CEO, The Landing; David Edmundson-Bird, Manchester Metropolitan Business School; Ellie England, Sales Director, Microsoft; Andy Green, Andy Green Creativity; Tom Greveson, CEO, Revolution Viewing; Emma Hunt, Head of Marketing, Vimto; Hayley James, Head of Internal Communications, First Bus; John Jones, Corporate Partner, Beever & Struthers; Steve Kunciewicz, Partner, BLM Law; Alison Last, Corporate Affairs Manager, Kellogg; Peter Lusty, Chief Executive, Manchester Tech Trust; Rose Marley, CEO, SharpFutures; Neil McKay, CEO, Endless Gain; Paul Mousley, Scriptwriter; Paul Newman, Director of Communications, The Peel Group; David Prior, Editor, Prolific North; William Schaffer, Manager, NorthInvest; Rob Shaw, CEO, Jaywing; Doug Ward, Founder, Tech Britain; Lisa Wood, Head of Communications, Now Healthcare Group.
You can read more about the judges here.
The Prolific North Awards 2018: The Shortlist
Animation / Graphics Company
Carbon Digital
Flipbook Studio
Fuzzy Duck
Periscope Studios
Rabble
Digital Agency (10 and Under Employees)
Applied Digital Marketing
Clean Digital
Content OD
Don't be Shy
EY3 Media
Impression
Maxweb
Noir Agency
Digital Agency (11-25 Employees)
CandidSky
Connect
Evoluted
Mabo Media
Parallax
Platform81
Venture Stream
Digital Agency (26+ Employees) - Sponsored by Bing
Apadmi
Bring Digital
e3creative
Fat Media
Social Chain
Independent Production Company
Anattic Limited
Blakeway North
Endemol Shine North
Lizardfish TV
True North Productions
VTR North
WhiteNoise Media
Zut
Integrated Agency (Up to 29 Employees) - Sponsored by Lucas Fettes
AKA North
Born + Raised
Bugler Smith Ltd
Pace Communications
Peppermint Soda
Venture Stream
Integrated Agency (30+Employees) - Sponsored by Dock10
Intermarketing Agency
Jaywing
MC2
Media Agency Group
Savvy Marketing
We are Vista
Media Agency
Periscope Studios
Republic of Media
Wavemaker
Media Sales
Channel 4
Immediate Media
More Media Sales
Time Inc
PR Agency of the Year (Under 10 Employees)
Catapult PR
Chapman Poole
Faith Public Relations
No Brainer
Rule 5
Scriba PR
TheRetailRoom
PR Agency of the Year (Over 10 Employees)
Acceleris
Active Profile Ltd
Brazen
Havas PR
Prohibition
Roland Dransfield
SEO & PPC Agency
CandidSky
Mabo Media
Nothing But Epic Ltd
The SEO Works
Content Team
BT
Periscope Studios
Shoot The Moon
Swinton Insurance
Trunk
Wavemaker Content
News & Magazine (Printed or Online)
AuKids magazine
Best Western UK Postcard Magazine
BusinessCloud - news & magazine
Warrington Guardian
Broadcasting Programme – News and Factual
Blakeway North – Kicked Out From Care To Chaos (BBC Three)
Blakeway North – My Life Born To Vlog
Endemol Shine North – Inside Bentley A Great British Motor Car
Nine Lives Media – I'm Coming Out, Ross's Story
Nine Lives Media – My Life: Hike to Happiness
Radio City Talk – Mental Health Monday
True North Productions – A New Life In The Sun
True North Productions – The Yorkshire Dales and The Lakes
Broadcasting Programme – Commercial / Advertising - Sponsored by Group IMD
ABF Pictures & soak.com - Elephant in the room
Equinox Film and TV Productions & Oak Furniture Land – 'Welcome Real Hardwood'
Equinox Film and TV Productions & VictoriaPlum.com – FamilyMoments
Glued Films & Garden Creative – Know for Sure: Patient Claim Line 2018 Adverts
Zut & Betfred – Nostalgia campaign
Website of the Year - Sponsored by Knight Corporate Finance
Born + Raised – Keep Britain Tidy Website
Don't be Shy – Putting people at the heart of business IT
Kagool & Inchcape – New Inchcape website
Modern English Digital & Sony Music Entertainment - Foo Fighters Mixtape Generator
Music – Joe Coleman Website
NetConstruct with Milwaukee Tools
Outpost – Bear Grylls Website
Pinpoint Designs with Custom Plugs
App of the Year
Argos & Apadmi – Argos Card App
Blue Chip Marketing & O2 - The Source App
Mapway & Bus Times London
Mediaworks & The Royal Mint – The Great British Coin Hunt
Now Healthcare Group – Now Patient
Our Studio 360 App for Herbal House on behalf of Allied London working with Design Agency 90Degrees
The musicMagpie App
Vita Student & Apposing – Student Companion & Intercom App
Video of the Year - Sponsored by 72Point
Bauer Media for Key 103 – One Love Manchester Mash Up
BBC North West Tonight – Up 'Ere by Tony Walsh
Born + Raised – HSBC Global Markets
Cuckoo & Brickhouse Productions – Alliance
Flipbook Studio – Relationship between Type 2 Diabetes and Cardiovascular Disease Animations
Social Chain – Through The Eyes Of The Fans
Space Digital – 'Slaughterbots'
Trunk – Using the 'C Word' to save lives
B2B Marketing / Integrated Communications Campaign - Sponsored by Hiscox
Freshfield – GrowingLancashire
Havas PR UK – Armitage Shanks celebrate200
Markettiers Manchester & Mercedes-Benz Vans – Giving The Van Driver A Voice
Plinkfizz Ltd – Crystal Careers Recruitment Campaign
Skout PR & Wax Digital - the four 'Ps' of procurement
Splitpixel Creative Ltd – Sodexo Engage Launch Campaign
Stein IAS – You Are How You Eat
twentysix & Hitachi Capital Invoice Finance – SME spotlight campaign
B2C Marketing / Integrated Communications Campaign (Less than £50k) - Sponsored by CDi Yorkshire
APS Group MMP Global & Merseyside Mounted Police Section Stand Tall Branding & Marketing Campaign
Digitaloft & Missy Empire – You vs The Kardashians
Domu Brands – VonShefMadeItGood
Markettiers Manchester & United Utilities - Reservoir Safety Stay Safe Stay Out
Mosquito & Basketball England – TogetherWeAreBasketball
PHD Manchester & Leith - It's Not Christmas without IRN-BRU
Truth Creative & University Academy 92 - Brand Identity and Multi-Channel Launch Campaign
Wavemaker – Cleaning up in the supermarkets
B2C Marketing / Integrated Communications Campaign (Over £50k)
Channel 4 & Thomas Cook – The Secret Life of 4 Year Olds on Holiday
Diva Creative & Greater Manchester Health and Social Care Partnership – Stay Well This Winter Greater Manchester
Everton Football Club 2017/18 Season Ticket Campaign – One For All All For One
IF Agency & Knowsley Safari - Summer 2017 campaign
Time Inc. & Thatchers Haze x NME Emerging Artists Project
Vivid & Visit Guernsey – Guernsey Memories
Wavemaker – Mid-week mission!
We Influence Delivers Best Ever Trading Season For Christmas Tree World
Digital / Social Media Campaign of the Year
Big Brand Ideas – Nextbase 'Bad Drivers'
Christy – NotJustATowel
Citypress – A World Without Labels
Click Consult & Kwik Fit – Know before you go
Mosquito & Basketball England – TogetherWeAreBasketball
One – Maxtop Tea-Break Tosser game
Wavemaker – Cleaning up in the supermarkets
Wavemaker – Rising to the social challenge