15 February 2016
Monday Moves: Warrington Borough Council, Fragrance Direct, BA Marketplace and more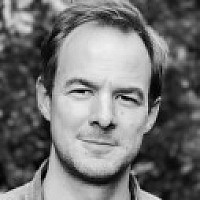 A number of new opportunities were added to our jobs board over the past week - we've collated them below:
On the jobs board this week, Warrington Borough Council is on the lookout for a new Head of Customer Strategy and Communications.
The successful candidate will be responsible for setting the strategic direction of the council's customer, digital and communications activity.
You will also have a track record in successful communication strategy planning and delivery, as well as "significant" project management experience.
Fragrance Direct, the online retailer will 15 million visitors a year, is after an Online Marketing Manager who will be responsible for helping to drive the continued success of the company's website marketing activity.
The role will report to the e-commerce director and be based in the company's Macclesfield head office.
The company's also looking for a Social Media Executive who will manage all social media channels and plan and implement social media strategy.
Property marketing company BA Marketplace is seeking a Digital Marketing & CRM Manager who will be a "capable all-round marketer" with CRM experience and a good understanding of digital.
Diva Creative is looking for an Account Director who will develop client relationships and oversee the delivery of high-profile behaviour change and marketing projects on environmental, health and social issues across a range of clients.
The Together Trust needs a Marketing & Communications Coordinator who will join a small team and have responsibility for managing the business-as-usual communications and marketing operations of the Trust.
Digital agency Lakestar McCann is seeking an "exceptional" Content Specialist to join its Manchester office, who will be responsible for crafting copy across a diverse range of sectors, including fashion, retail, travel and more.
Ear to the Ground needs a Senior Designer / Art Director whose job it will be to "make us, our work and our clients look brilliant".
Home, over in Leeds, is looking for a PPC Exec/Manager who is a "motivated, performance-driven individual".
Finally, Don't Panic is after a Junior Web Developer whose job it will be to update and develop PHP website and applications designed by its web team.
For all latest opportunities, see our jobs board or follow @prolificjobs.