11 August 2021
Early Bird deadline for the 2021 Prolific North Tech Awards approaching fast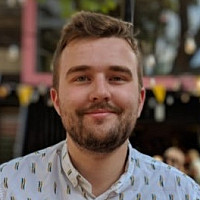 You have until this Friday - August 13th - to make the most of the Early Bird discount at the Tech Awards, which take place on October 21st.
The Prolific North Tech Awards will be celebrated at the Museum of Science and Industry in Manchester. They recognise the best of the thriving and exciting tech sector in the North of England, encompassing digital, ecommerce, and agencies who support the tech industry.
The region boasts some of the most exciting technological innovations, and is leading the way nationally and internationally. The awards span platforms, projects, teams, companies and individuals - and Early Bird entries, offering a discount on administration fees, close on August 13th.
Two categories - Tech Entrepreneur of the Year and Tech Mentor of the Year - are free to enter and will be decided by a combination of judges' scoring and a public vote.
The final deadline for the Prolific North Tech Awards arrives on September 10th, with the full shortlist published on Prolific North on September 23rd.
To make an entry just click here to register for the Tech Awards portal and start a submission, which you can save and return to any time. 
Enter now for the opportunity to have your work seen by its leading panel of judges, who recently shared what they would be looking for in a winning entry, and be in with a chance of taking away one of the prestigious awards.