11 May 2022
What I've Learnt: Laura Weldon, Creative Director, Studio LWD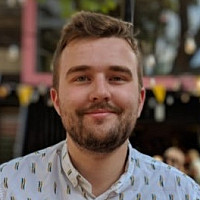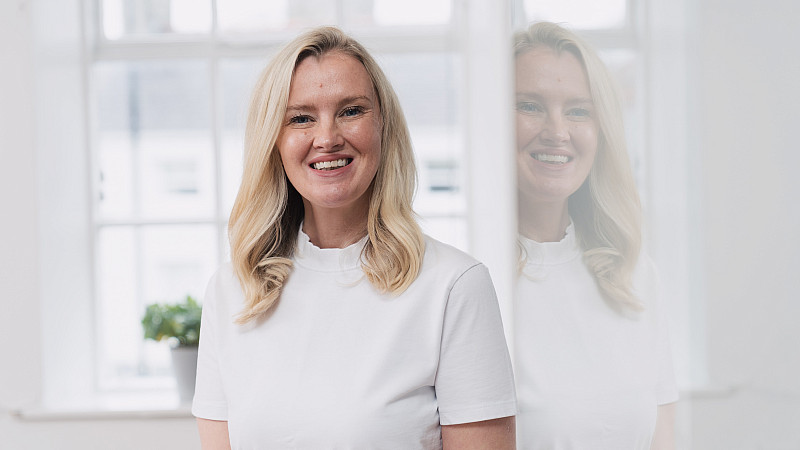 Laura Weldon leads the team at branding agency Studio LWD, which is based in Poulton-Le-Fylde, Lancashire.
The agency works with companies to launch new brands, reposition existing ones, and develop campaigns, and has worked with clients including Virgin, Nike, Aldi and the British Council.
Weldon previously worked as a designer at Creative Lynx, now part of Havas Lynx Group, and Hulsbosch, before launching her own venture in 2012.
We found out what lessons Laura has learnt in her career.
Which single daily habit or practice could you not do without?
As well as the usual goal-setting stuff, I'd say my most useful habit is simply going for a walk when I need to clear my head.
I've recently discovered David Ogilvy was also a fan of this - so I'm in good company. Simply getting away from the office and the constant bombardment of mobile notifications and emails is, I find, essential - especially when it comes to creative processes.
Just taking even 15 minutes somehow seems to let the brain work and join the dots, and for a fantastic creative idea or solution to spring seemingly out of nowhere.
What's been your luckiest break?
My luckiest break was moving to Australia in 2011, after leaving a small creative agency in Manchester, and landing a job with Hulsbosch - Australia's leading branding agency.
Having previously only worked for a couple of UK agencies, I found myself working directly alongside Hans Hulsbosch in a team of two on the rebrand for Virgin Airlines Australia. The rebrand project encompassed everything from the brand logo to the crew uniforms, to sonic idents, and even to the food served on-board. Everything down to the design of the coffee cups had to be on-brand.
It was a real fast-track on branding at the very highest level, which gave me the confidence to go onto work with other major brands from Nike to Tesco.
What's your best failure?
I don't want to sound like a self-help cliché, but I genuinely see every form of failure as a lesson. We are lucky enough to win many more pitches than we lose - probably about three to one.
But on occasions where the client does choose someone else, I always send out the work to people I know in other agencies to get their feedback and work out where we might have gone wrong. I find peer reviewing failure can be a valuable - if sometimes harsh! - way to turn failure into learnings that can be applied to increase chances of success in the future.
What is the best investment you've ever made, either financial or time?
I'd have to say our office. We moved in in April 2021, just as the rest of the world was getting down to working from home. And it's honestly the best thing we've ever done.
Not only am I a firm believer that a good agency office still provides the best breeding ground for creative ideas, but I also think the clear line between life and work actually creates a better work-like balance for most people.
We are also extra-lucky that we're outside a bigger city - so everyone avoids the commute. But we're also literally one minute from the train station, so getting to Manchester or London is super easy. I'm actually five minutes from home and right next to my kids' school, so I'm still able to do the school run every day. 
Which book would you recommend others to read and why?
'Start with Why' by Simon Sinek. Many people love Simon Sinek, but what really chimes with me is not only looking at personal 'whys' but customer 'whys'.
That's the right way round for marketing and branding. It's not about you, it's about the customer and their 'why'. Brands need to be based around that. Not about who you are, but about what your customer wants from you.
What one piece of advice would you give your 21-year-old self?
Get your head around the numbers and appreciate your own value. That might sound like two pieces of advice, but they're actually linked. It's one thing being the greatest creative in the world, but you need to understand the numbers to turn your talent into a business.
And understanding the numbers helps you appreciate the value you genuinely deliver to clients. Great brands make great businesses, so understanding the value branding companies deliver for their clients is the basis of successful branding companies.
Who or what has had the single biggest influence on your working life?
My parents. My mum and dad ran a gift shop in Blackpool and later market stalls in Manchester and Liverpool. That really sparked the entrepreneur in me from an early age. There are photos of me aged about six flogging balloons outside the Blackpool shop.
Then, as a teenager, I managed to convince my cynical dad that Tamagotchis were going to be a big thing. He leant me money to buy stock and let me set up a stall outside the shop. I made a grand in the first month - which was pretty good money for a 13-year-old. So I was hooked on business from that point on.
Tell us something about you that would surprise people.
OK, so this is where it gets deep. In 2019 I suffered a brain haemorrhage. I'd just got back from a networking meeting - I won't name and shame - when I suddenly had the worst pain I've ever felt in my life in my head. I couldn't see properly. It was terrible. I was rushed to hospital but they basically gave me morphine and said they didn't know what it was.
I suffered four more episodes before going private and getting a scan that revealed I'd had a bleed on the brain. I was in hospital for three weeks after an operation up through my artery to the base of my brain.
I was off work for four weeks, and can only thank my incredible team for keeping the ship sailing in my absence. I'm all fine now, though occasionally still do forget small details. So if you meet me out networking and I forget your name, forgive me - it's not you, it's me!
How will the COVID crisis change work for the better?
Better work-life balance, full stop. The Zoom revolution and WFH mean we've all taken stock, and the expectations of work have changed in both directions forever - I think for the better.
What does success look like to you?
Success for me is having a successful business that supports my family and doing great work for clients.
I've said it already - great brands make great businesses. There is no greater feeling than delivering a great brand project for a client and knowing it is going to support them and invigorate the ongoing success of their business.