01 February 2016
Monday Moves: Banc Media, iProspect, Carat, UKFast and more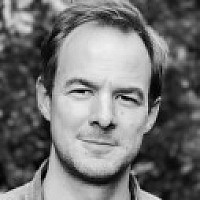 A number of new opportunities were added to our jobs board over the past week - we've collated them below:
On the jobs board this week, VisitBlackpool is looking for a Marketing Executive (Digital) who will raise the profile of the city and "develop creative ways to drive visitor numbers up".
Together Money has an opportunity for a Press Officer who will have to be a strong copywriter with excellent communication skills. You'll currently be at account manager/senior account manager level, or in a similar in-house role.
Banc Media has an opening for a Business Development Director - Search Marketing who will be tasked with developing its sales and marketing plan. You will create "the vision, the opportunity, the awareness and the team to make it happen".
Dentsu Aegis has a role for a Strategic Planning Director who will be focused on gaining "insight into consumer behaviour and to generate creative media strategies which will achieve client objectives".
iProspect has a number of roles available. The Manchester agency is looking for a Digital Client Director with a "background in performance marketing", and also has an opportunity for a Digital Media Manager who will take a lead role in planning and managing digital media campaigns.
It's also looking for a PPC Executive, PPC Manager and Ad Operations Executive, the latter who will be a key member of the Systems Team helping to manage clients' trafficking, tagging and data setups.
Another agency in the Dentsu Aegis Network, Carat, also has an opening for a Digital Media Manager, and is after a Media Executive in its Client Services team.
Hyperlocal Today is looking for a freelance Sales and Marketing Manager who will devise and coordinate a detailed marketing plan in order to capitalise on the opportunities that currently exist in hyperlocal news publishing.
UKFast needs a Digital Content Manager who will be responsible for the maintenance, evolution and growth of its website, including supporting blog and social content.
It's also looking for a Social Media Executive to take its brand presence on social media "to the next level", and a Copywriter who can turn "great ideas into must-read, shareable digital content".
Prodo Digital in Chester requires a Middleweight Front End Web Developer to join its 16-strong development team.
Think Publicity in Liverpool needs a PR Account Executive with at least a year's agency experience and a "stellar contacts book", and StickyEyes in Leeds is looking for Freelance Digital Designers who are "perfectionists".
For all latest opportunities, see our jobs board or follow @prolificjobs.