25 January 2022
Five significant client wins for Leeds Shopify agency That Works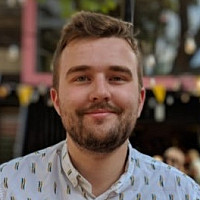 Shopify Plus agency That Works has successfully secured five new clients in the past month.
That Works, which was founded in 2018 by Jordan Hill (pictured), has been appointed to work with eco-cleaning brand Homethings; Sofa Club; challenger beauty brand Beauty Kin; eyewear brand Circulr; and LBW Group.
Homethings recently appeared on Dragons' Den and received offers from each of the five Dragons on the show.
Jordan Hill, Director at That Works, said: "[We] are very happy to be starting the year working with such an exciting portfolio of new clients. It's an ongoing goal of ours to work with brands that are led by passionate and inspiring entrepreneurs. 
"In 2021 we worked hard to increase our capacity and capability as a Shopify agency and it's great to see this coming to fruition in 2022. In this pursuit, we've managed to gain traction amongst some of the biggest brands using Shopify in the UK and it makes me really proud and excited as to what 2022 will bring for the business."
Matthew Aubrey, Co-founder of Homethings, added: "Jordan's team were awesome whilst we were providing a brief to That Works on what we wanted - they were full of ideas on how we can improve all aspects of our Shopify store."