14 November 2017
The Prolific North Top 50 Integrated Agencies 2017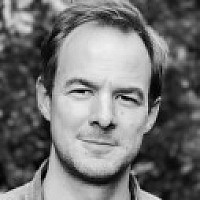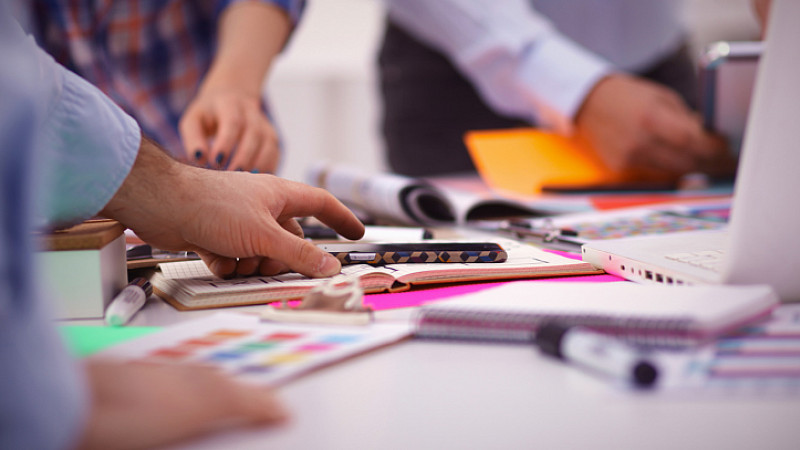 Welcome to the 2017 edition of the Prolific North Top 50 Integrated Agencies, the definitive list of the North's leading advertising, marketing, integrated, sales and communications agencies.
Once again, this initiative is published in association with Better Placed and is supported by Mustard Research.
The Top 50 Integrated Agencies initiative complements Prolific North's other definitive rankings including the Top 50 PR Agencies and Digital Agencies.
Unlike most agency rankings, the Prolific North ranking is wholly independent and is anchored on financial information taken from Companies House, supplemented by additional information provided by an overwhelming majority of the agencies contacted.
The ranking is predicated on a formula which examines a variety of factors including shareholder funds and/or balance sheets, turnover, pre-tax profits and headcount. Because roughly only one third of the agencies file full accounts (over £6.5m turnover), part of our agreement with companies providing confidential information is that we will not itemise or publicise their individual financials.
Agencies were not offered the option to be included or not.
This does mean that certain agencies may appear – usually - lower in the ranking than many observers might have expected but offering agencies the option to opt out rather than report on a one-off disappointing year would dilute the definitive nature of the list.
In total, we have engaged over 130 agencies and we would like to take this opportunity to thank all the agencies – whether they are included or not – for their time and attention in helping to create this unique financial snapshot of Northern marketing services excellence.
This year's ranking
McCann Manchester top the ranking for the fifth year in succession, with another Manchester operation, Havas Lynx, holding on to second place.
Yorkshire agencies make the remainder of the top five, however, with Leeds-based Intermarketing leaping three places to third, with Sheffield's Jaywing and Leeds's Home slipping a place each to third and fourth respectively.
A couple of other Yorkshire agencies in the top 10 make good progress up the table this year, with Sheffield's MB Advertising & Marketing climbing three places to number seven and Elmwood surging 10 spots to nine.
Media Agency Group, based in Manchester, jumps six places on last year to claim a top 10 slot at eight. WRG, at six, and 10th-placed CreativeRace complete the top 10. 
The Prolific North Top 50 Integrated Agencies 2017
| | | | | | | |
| --- | --- | --- | --- | --- | --- | --- |
| Ranking | [2016] | Company | Profile | Location | Staff | Clients |
| 1 | 1 | McCann Manchester | view profile | Manchester | 366 | Aldi, Smyths Toys, Well Pharmacy |
| 2 | 2 | Havas Lynx |   | Manchester | 291 | Astra Zeneca, Teva, Novortis |
| 3 | 6 | Intermarketing |   | Leeds | 187 | Adidas, Jet2, Sky Bet |
| 4 | 3 | Jaywing |   | Sheffield | 270 | Pandora, Gala Bingo, DFS |
| 5 | 4 | Home | view profile | Leeds | 186 | ASDA, Jet2, Jaguar Land Rover |
| 6 | 5 | WRG | view profile | Manchester | 156 | Wella, Tour de France, Chivas |
| 7 | 10 | MB Advertising & Marketing Ltd |   | Sheffield | 67 | Desira Motor Group, Drive Motor Group, Marshall Motor Group |
| 8 | 14 | Media Agency Group |   | Manchester | 50 | PortAventura, Today  |
| 9 | 19 | Elmwood |   | Leeds | 132 | Aerospace Bristol, Ann Summers, Royal Mail |
| 10 | 7 | CreativeRace |   | Leeds | 154 | Greggs, DFS, Silver Cross |
| 11 | 9 | Momentum Instore |   | Handforth | 123 | Sainsbury's, TK Maxx, Boots |
| 12 | 11 | Love Creative |   | Manchester | 54 | Haagen-Dazs, Haig Club, Umbro |
| 13 | 13 | BJL | view profile | Manchester | 81 | ASDA, Ronseal, Swinton |
| 14 | 15 | Refinery | view profile | Manchester | 97 | AkzoNobel, Co-op, Hillarys |
| 15 | 39 | Drummond Central |   | Newcastle | 45 | Bet365, Tyne & Wear Metro, Atom Bank |
| 16 | 22 | Gecko |   | Leeds | 56 | The Claims Guys, Peninsula, Rank |
| 17 | 18 | TBWA\Manchester |   | Manchester | 69 | MBNA, Rentalcars, Thorpe Park |
| 18 | 16 | Stein IAS |   | Bollington | 61 | Castrol BP, ETS, Merck |
| 19 | 17 | Fresh |   | Cheadle | 97 | Radisson, M&S, Santander |
| 20 | 21 | Everything Different |   | Newcastle | 53 | Carpetright, Land Securities, Redrow Homes |
| 21 | 33 | Savvy |   | Leeds | 87 | Britvic, Pernod, Kerry Foods |
| 22 | 31 | Delineo | view profile | Manchester | 49 | Co-op, Azlan, United Utilities |
| 23 | 20 | Uniform |   | Liverpool | 46 | Primark, Mitre, Knight Dragon |
| 24 | 8 | Brass |   | Leeds | 85 | First Direct, Kellogg's, Leeds Beckett University |
| 25 | 27 | Propaganda |   | Leeds | 40 | The Car People, Habitat, Ann Summers |
| 26 | 12 | Hangar Seven |   | Macclesfield / Leeds | 126 | Tesco, Brakes, Barbour |
| 27 | n/a | Mediaworks |   | Newcastle | 85 | Ralph Lauren, Yorkshire Water, Silver Cross |
| 28 | 45 | Bluestorm |   | Hull | 30 | Hull City of Culture 2017, AAK, The Deep |
| 29 | 35 | MC2 |   | Manchester | 38 | NCC Group, Deloitte, Assetz Capital |
| 30 | 32 | Parker Design |   | Northwich | 36 | AstraZeneca, Thomson Reuters, United Utilities |
| 31 | 25 | Workhouse Marketing |   | Preston | 36 | Stax Trade Centres, Crown Paints, Hyundai  |
| 32 | 38 | Seventy7 (previously Photolink) | view profile | Manchester | 82 | Jimmy Choo, M&S, Tom Ford |
| 33 | 41 | Dinosaur | view profile | Manchester | 23 | Co-op Food, The Gym Group, Metrolink |
| 34 | 44 | driven |   | Wilmslow | 25 | Alpecin, Blue Diamond Growers, Go Outdoors |
| 35 | 42 | Heckford Advertising |   | Preston | 45 | BMW, Lancashire County Council, Aston Martin |
| 36 | 26 | Live & Breathe |   | Leeds | 53 | Happy Egg Co, Morrisons, Wickes |
| 37 | 46 | Clear Marketing |   | Manchester | 25 | Warburtons, Kellogg's, Hitachi |
| 38 | n/a | We Are Boutique |   | Leeds | 18 | Costcutter, safe.co.uk, Ryobi |
| 39 | n/a | C21 |   | Altrincham | 16 | Roberts Bakery, Inacity, CMFT |
| 40 | n/a | Strawberry |   | Hull | 36 | Hugh Rice Jewellers, Beal Homes, Siemens |
| 41 | 29 | A&P |   | Preston | 48 | Furness BS, Redrow Homes, Ultraframe |
| 42 | 40 | TK |   | Leeds | 38 | Guinness, Johnson & Johnson, Campari  |
| 43 | 49 | One | view profile | Manchester | 35 | United Utilities, BUPA, Hoover Candy |
| 44 | 50 | CBJWT |   | Manchester | 32 | BBC, John West, Magnet |
| 45 | 53 | DS.Emotion |   | Leeds | 26 | Hilton, Hill Residential, Civic |
| 46 | n/a | Ponderosa |   | Otley | 34 | Russell Hobbs, Sony Music, Remington |
| 47 | 48 | Oakbase |   | Wilmslow | 30 | TJ Hughes, Bunzl, Mattel |
| 48 | n/a | Blue Chip |   | Manchester | 28 | Rexel Rewards, McCain, Bodyform |
| 49 | n/a | HGA Creative | view profile | Manchester | 21 | Debenhams, Nationwide, Shop Direct |
| 50 | n/a | Banana Kick |   | Leeds | 39 | Nisa, ASDA, Genting Casinos |