16 April 2021
Digital City Awards 2021: The Winners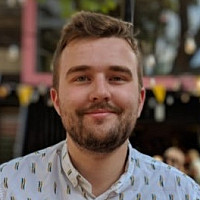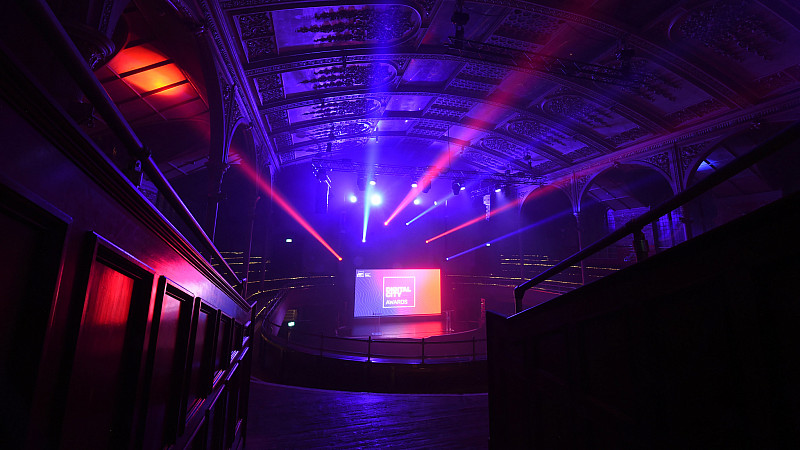 Figures from all across the digital world tuned in yesterday evening to hear the winners of this year's Digital City Awards, broadcast live from MediaCityUK.
The event was streamed on the Digital City Network as well as on social media, and featured top-quality pre- and after-parties, both of which were hosted by Dept. The pre-party saw acoustic act The Showhawk Duo perform, while the after-party involved a full set from Graeme Park, DJ and pioneer of the club scene.
The awards ceremony was hosted live from the studio by Gavin Ramjaun, who ran through all the winners of the high-profile awards in what was an unmissable event for attendees of Digital City Festival, which runs until April 23rd on the network. Watch the full ceremony back right here.
The winners were picked from some competitive shortlists, including the two individual awards which were decided by a combination of public vote and judges' scoring. Let's see who won.
Digital City Awards 2021: The Winners
VR/AR Project of the Year: Round Midnight, Virtual_Decisions
Sponsored by HOST Salford
Also nominated:
skignz - The station of the future... Now!
AI/Data Project of the Year: Modern English - Hyperspace AI Exploration
Also nominated:
Peak - Enhancing customer experience with Decision Intelligence
Digital Marketing Campaign of the Year: Republic of Media, The Scottish Government & Parent Club - Here For You
Sponsored by MiQ
Also nominated:
Clicky Media & Raleigh - Powering electric results
Florianni & Poke Marketing - #2021istheone
Katie Lingo - #Write52
Modo25 - Challenging supermarkets and delivering success
Mosquito & Horlicks - Moments to Share
Mosquito & Nizoral
TGG & Reverse Life
System Integrators Award: Oddsphere - Shipster
Also nominated: 
SocietyWorks & Central Bedfordshire Council
Advisory Firm of the Year: AND Digital
Also nominated:
Digital Transformation Award: Future Platforms & Domino's Pizza - Domino's Pizza Digital Strategy
Sponsored by BJSS
Also nominated:
CDS & Social Work England - Social Work England's website
Connect Internet Solutions & HM Treasury - Government Finance Function Intranet
Hotter Shoes - Striding into 2021
iomart - Transforming The National Lottery Community Fund
One iota & Hugo Boss
skignz - The station of the future... Now!
Tech Growth Business of the Year: Sopro
Also nominated:
Best Digital Team: Clicky Media
Also nominated:
Best Start-up: Phoboz Interactive
Sponsored by Katie Lingo
Also nominated:
Brand Advance
Digia 
Jigsaw Digital
Modo25
Reverse Life
Best Digital SME: Medichecks
Also nominated:
Best Large Digital Company: Dept
Also nominated:
Cloud Project of the Year: Perform Partners - Largest Cloud Migration in Europe
Also nominated:
Infinity Works & cinch - Building a ground-breaking online platform
Young Digital Leader of the Year: Callum Gamble, Co-founder, KreativeInc Agency
Sponsored by MediaCityUK
Also nominated:
Jon Stroud, Creative Director and Founder, Jist Studios
Nathan Lomax, Founder and Co-director, Quickfire Digital
Pablo O'Hana, Director, Apostrophe Talent
Tom Etherington, Operations Director, Evolved Search
Zachariah Johnson, Operations Manager, Geomiq
Zora Feraji, Co-Founder and Creative Director, Social Playground
HealthTech Project of the Year: Health Innovation Manchester - The GM Care Record
Best Use of Technology - eCommerce: Future Platforms & Domino's Pizza - The Domino's Pizza Apps
eCommerce Website of the Year: Medichecks - medichecks.com
Also nominated:
Astound Commerce & Card Factory - cardfactory.co.uk
Creode - generousape.com
TGG - reverselife.com
The Shirt Society - theshirtsociety.co.uk
Cyber Security Project of the Year: Pentest People - SecureGateway Project
Sponsored by HOST Salford
Also nominated:
AppCheck - Advancements in Vulnerability Scanner Capabilities
Best Use of Technology - Education: Round Midnight - Virtual_Decisions
Sponsored by iomart
Also nominated:
Code Nation - Virtual Learning Environment
UNIwise - Digital Assessment - responding to crisis
Fantom Factory - Digital eLearning platform on Mars
Twinkl supported by Adyen
Best Use of Technology - Not-for-profit: Foolproof & One Shot Immersive - Designing for next generation medical training in warzones
Also nominated:
Attach Digital - Stick 'n' Step's Jamstack Website
B1G1
Greater Manchester Cyber Foundry
mySociety - Climate Emergency Plans Data Explorer
Round Midnight Creative Arts - Virtual_Decisions
The High Tide Foundation - Virtual Work Experience
The Moscow Department of Information Technology - Charitable Fundraising Service
Tech for Good Award: Round Midnight - Virtual_Decisions
Sponsored by Dept
Highly Commended: Future Platforms & FirstGroup - First Bus COVID-19 Bus Capacity Features 
Highly Commended: United We Stream Greater Manchester
Also nominated:
Good Liverpool
Pentest People - SecureGateway
Voicescape & Onward Homes - Engaging with tenants in a global pandemic
Best Use of Technology - Professional Services: Apposing - The Caroo Content Platform
Also nominated:
Dept & St James's Place - A Scalable Solution for the UK's Largest Wealth Management Firm
Opportuni AI - Tenders Made Simple
Digital Leader of the Year: Ben Wolfenden, Founder, Wolfenden
Also nominated:
Alex Frech, Executive Director, Good Liverpool
Amy Simmons, CEO, WeCOMPLETE
Andrew Hirst, President, Modern English
Ben Young, Director, Digital Media Team
Brannan Coady, CEO & CPO, Netsells & YourParkingSpace
Clare Gledhill, Operations Director: Digital, Insight & Content, CDS
Jon Smith, Chief Marketing Officer, Autocab
Phil Swan, Digital Director, Greater Manchester Combined Authority
Prasanna Singaraju, Co-Founder & Chief Digital Officer, Qentelli LLC
Sherin Mathew, CEO & Founder, AI Tech North & Innovation Exchange
Stuart Harrison, CEO, ETHOS Ltd
Victoria Betts, Chief Commercial Officer, Hotter Shoes
Innovation of the Year: Pentest People - SecureGateway
Sponsored by AND Digital
Highly Commended: Future Platforms & First Group - First Bus COVID-19 Bus Capacity Features
Also nominated:
AppCheck - Advancements in Vulnerability Scanner Capabilities
Apposing - Karshare App
Autocab - Delivery Point App
imagin3d - PixelMax Platform
Intersoft & Harrods - Migration
Intersoft & Waterstones - Fulfillment Innovation
MiQ & Subway - Helping Subway reopen after UK lockdown
United We Stream Greater Manchester