The holiday season is officially here, and with it comes the much-anticipated Christmas adverts from our favourite brands.

Mission Control, from Manchester's Be Broadcast, is a dynamic tool that empowers brands with real-time insights into the ever-evolving world of broadcast news.

Its elves have been beavering away in the workshop (ok, hard drive) to analyse 2,431 nationwide editorial mentions of core brands, their adverts, ads, or commercials, between November 1 and November 13 – that's editorial mentions or discussions of brands and their ads, not simple frequency of play – for the inside track on how the festive campaigns have been playing out on the airwaves. Here are our hot takes:
John Lewis takes the (paper) crown
John Lewis has taken the crown so far, and by some distance – its 1,338 editorial mentions were in a whole different sleigh race to M&S in second place with 318, while Asda trailed in third with 206 mentions.

Not all of the mentions of John Lewis' annual TV outing have been positive, however. Some have questioned the festive credentials of the surreal, seemingly Little Shop of Horrors-inspired tale of a giant venus fly trap cast out in the cold, frenetically soundtracked by Andrea Bocelli:
Nonetheless, Mission Control's analysis reports that the on-air discussions around the ad have been 'mostly' positive.

What's undeniable from the numbers is that John Lewis has certainly been hogging the limelight once again this year, and Be Broadcast also reported that discussions about John Lewis's advert spanned throughout the period – something very few of the competitor brands have been able to deliver, indicating its longevity in the hearts and minds of the audience.

Luke Tracey, director at Be Broadcast, said: "John Lewis has mastered the art of creating Christmas magic, but it's fascinating to see that even the most beloved brand isn't immune to a few Grinches," notes.
M&S: The hat controversy
A similar "embrace Christmas your own way but keep festive traditions in your heart" theme for second-placed M&S. Its 2023 ad has attracted plenty of discussion, and not all of it welcome, thanks to the ubiquitous social media outcry. Some commentators claimed the traditional red, green and silver Christmas hats, shown ablaze in an Instagram post outtake from the ad, were reminiscent of a Palestinian flag.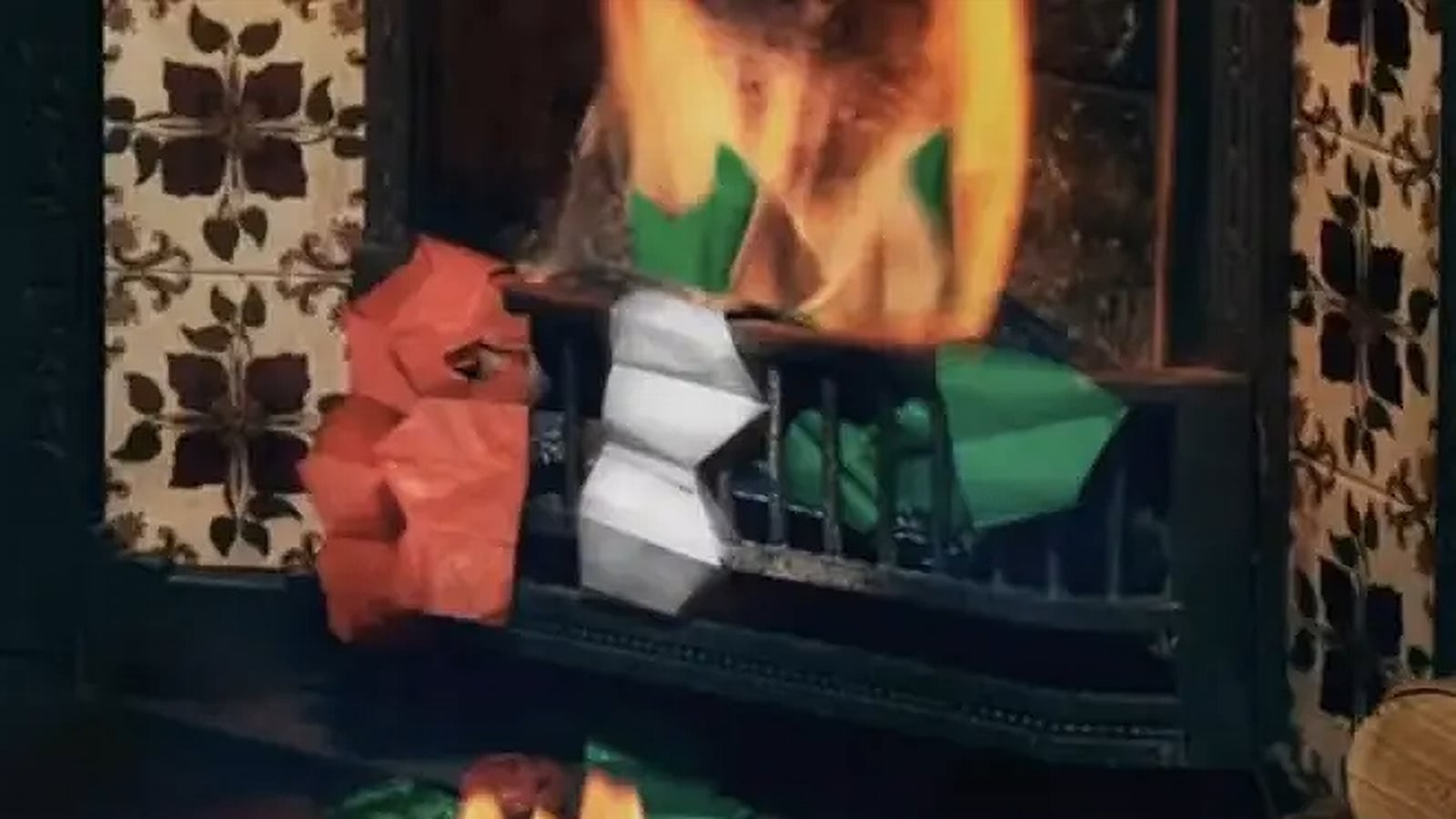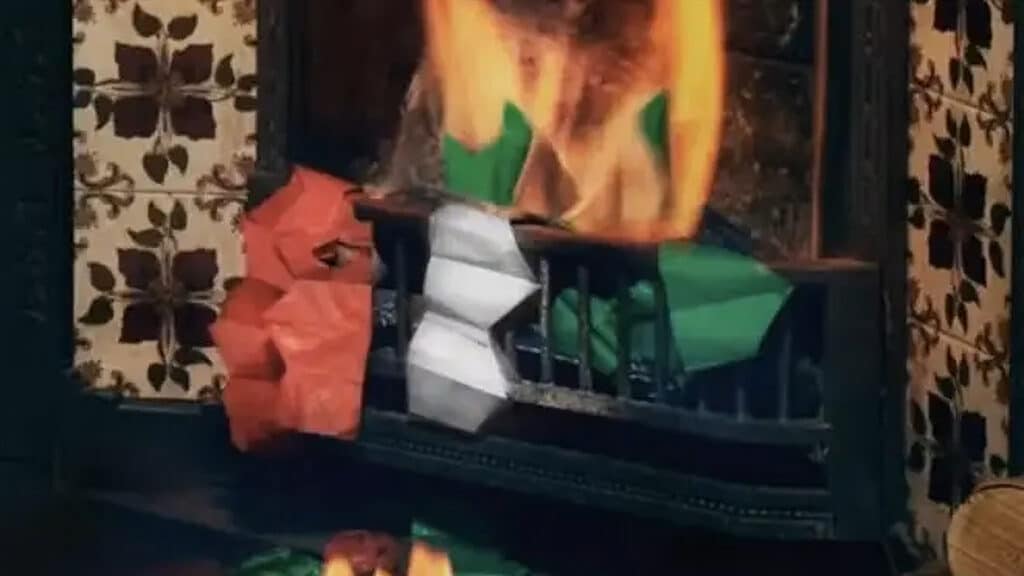 The ad was filmed in August, but given current events in Gaza the potential implications of a blazing Palestinian flag were sufficient to force M&S to pull the post and issue an apology:
BBC News (national and regional) and GB News went into detail on how M&S removed the ad, making it a hot topic and stirring up debates across the country.

Elsewhere, Katharine Birbalsingh, aka 'Britain's strictest headteacher,' drew plenty of attention to the ad with a bizarre Twitter (X) rant accusing the store's festive theme of "This Christmas, do what you love… like saying no to paper hats" of sticking "two fingers up" to traditional Christmas values.

Birbalsingh added that: "You have a duty as our national department store to keep the spirit of Christmas alive for the sake of our children." At least armed with the new knowledge that M&S is "our national department store" we may now understand GB News's interest in the story.
Top Gear's James May and Richard Hammond, Reverend and the Makers and James O'Brien were just some of the famous names mocking the outburst.
Following a strange start to November, most of the commentary since has centred on the much-less controversial Ted Lasso star Hannah Waddingham, which has no doubt come as a relief to M&S's comms team.
Celebrities in the spotlight
There's plenty of celebrity Christmas sparkle on offer in this year's festive efforts. Graham Norton, Hannah Waddingham, Michael Buble, Ryan Reynolds and Kevin the Carrot are among the big names generating the discussion, with the celebrities often the topic of as much, or even more discussion than the brand itself.

In fact, Be Broadcast noted a trend of brands themselves seemingly missing opportunities to interact with media outlets directly, which it said could have improved sentiment, depth, and maximised the potential of their advert launches.
Presenters often filled this gap by offering alternative perspectives, such as encouraging Brits to shop on the high street rather than online – which for some of the brands involved goes against their core proposition.
Which media outlets are the most Christmas ad-obsessed?
GB News, BBC One, ITV and TalkTV have so far discussed the ads in most detail – driven in particular by the M&S discourse. Following that BBC Solent, BBC Leeds, Heart Cambridge, Heart Northampton and Heart Gloucestershire and Cool FM round off the top ten outlets focussed on the Christmas ad launches, according to Mission Control's data.
Notes and surprises?
While John Lewis predictably took the top spot as a holiday staple, Asda, Waitrose, and Amazon are looking solid in terms of depth, sentiment, and longevity. These brands are "carving out their place in the hearts of consumers and making a splash in the festive broadcast pool."

Less easily explained was why Kerrang! Radio devoted the fourth most airtime to Boots' 2023 Christmas ad, despite not appearing in the top five for a single other brand. Perhaps there's a previously undiscovered demographic of huge fans of Val Doonican, who supplied the soundtrack, among the UK's heavy metal fraternity, or perhaps they just have a greater need of travel socks to follow their favourite bands around on tour.

Tracey added: "Christmas adverts are more than just marketing; they're a part of our traditions. We're seeing a shift in sentiment and engagement, but the magic of these adverts endures. It's a testament to the power of storytelling in the most wonderful time of the year,"


The full rundown of festive mentions identified by Mission Control looks like this:
ALDI – 22
AMAZON – 139
ARGOS – 62
ASDA – 206
BOOTS – 40
COCA COLA – 36
JOHN LEWIS – 1,338
LIDL – 22
M&S – 318
MORRISONS – 14
SAINSBURYS – 56
SPORTS DIRECT – 3
TESCO – 54
WAITROSE – 81