27 October 2017
The Wrap: Jason Palgrave-Jones - Managing Director of Textlocal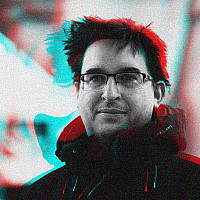 Each Friday in The Wrap, one of the North's leading media and creative figures will be giving us their take on the news covered by Prolific North over the last seven days.
This week it's the turn of Jason Palgrave-Jones, managing director of Textlocal.
They say that if you stand still in business, you will fall behind.  It's therefore reassuring to see how business, technologies and services across the North of England are moving forward strongly to further enforce the region's growing strength in the creative, digital and marketing sectors.
An article that illustrates the opportunity for the region's creative tech sector was how Liverpool has the ability to act as a magnet for global tech investment in the UK.  The City, and surrounding region, has a long tradition of enterprise and business building and this looks like with continued investment, technology and its applications will form a key part of its future success.
We should also reflect how the UK is a relatively small island and that there is an increasingly strong case for key regions to take the lead in the creative and technical sectors by building on the skills, connectivity and capabilities there are.  The recently announced multi-million pound investment in Hull University's new data centre shows how such investment can create new jobs and opportunities and further a city's ambitions.
The capabilities and potential of the region are continually illustrated by the ongoing success of The Hut Group.  This time the group reports that it has secured a £500m+ credit facility to boost its global expansion plans.  The Cheshire based business already trades in 30 countries and 47 languages and further illustrates that if you get the formula right then investment and opportunity follows.
As the marketing sector continues to goes through unprecedented change, with new technologies and mediums in place to capture the imagination and loyalty of customers, it was interesting to read Channel 4's research into the power of sponsorship.  In an age of skipping adverts on catch up TV or YouTube, 91% of respondents felt that the future of TV advertising lies in sponsorship.  Something that would have been hard to believe just five years ago.
Finally, it would be rude not to mention our host's great new website.  From a user's perspective, I feel it's met the brief of providing an easy to navigate and information packed resource that's capable of handling the 100,000 visitors attracted to the site each month.  This shows that even during these times of change, traditional means of communication can remain effective if executed properly.