25 April 2019
Getting more girls into digital is crucial for Leeds' tech sector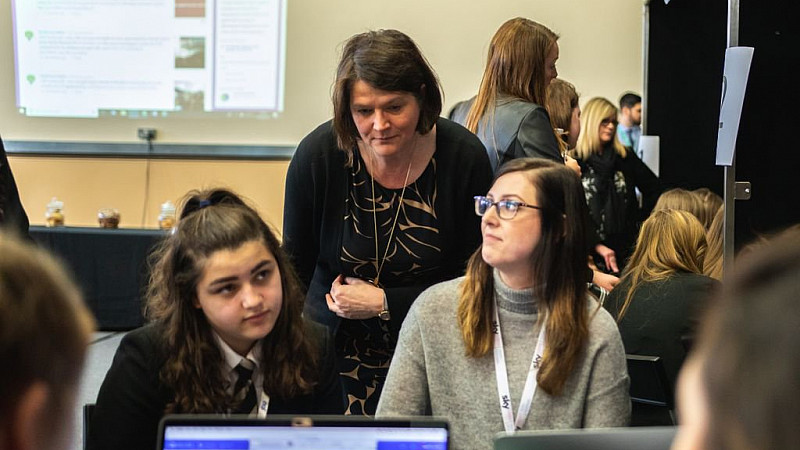 The largest ever Leeds Digital Festival is currently underway, celebrating the thriving industry in the Yorkshire city. 
Stephanie Burras CBE, Chief Executive of Ahead Partnership, tells us why a higher proportion of women in the sector is not just preferable, it's essential. 
Over the past decade, the digital scene in Leeds has changed beyond recognition. Whereas in the recent past, the city was best known for its booming professional and financial services sector, there's been a challenge in recent years. The city has firmly established itself as a UK-leading digital ecosystem which is carving out a path as the tech hub of the North.
Boasting the highest amount of scale-up digital companies outside the South East and outstripping Bristol and Manchester for employment growth in digital and creative industries, Leeds is a tech-savvy city which is energetically on the up. Yet despite its many successes and amplified growth, an ever-present challenge has remained, and businesses from across the North, not just in Leeds, continue to struggle to recruit the skilled talent they crucially need to flourish.
Leeds City Region is home to a dynamic range of tech firms, including 3,500 digital businesses, and it's growing. According to the Northern Tech 100 Report by Tech Nation, Yorkshire is home to 30 of the UK's fastest-growing Northern tech companies. Whilst the likes of TransUnion UK (formerly Call Credit), Sky Betting & Gaming and aql have been operating in Leeds for some time, new and emerging businesses such as CyberDuck, Synap and small start-ups are adding to its ever-growing offer.
However, whilst celebrating our success it's important to recognise that as the industry has grown, so too has the need for skilled digital professionals, leaving us with a resonant skills gap. It's not just a local problem, this is an international issue that the whole industry is facing and it's only going to get worse. Recent figures by the European Commission show that there could be as many as 756,000 unfilled jobs in the European ICT sector by 2020 whilst research by techUK estimates that there are 600,000 unfilled vacancies in digital technology, costing the country £63 billion a year.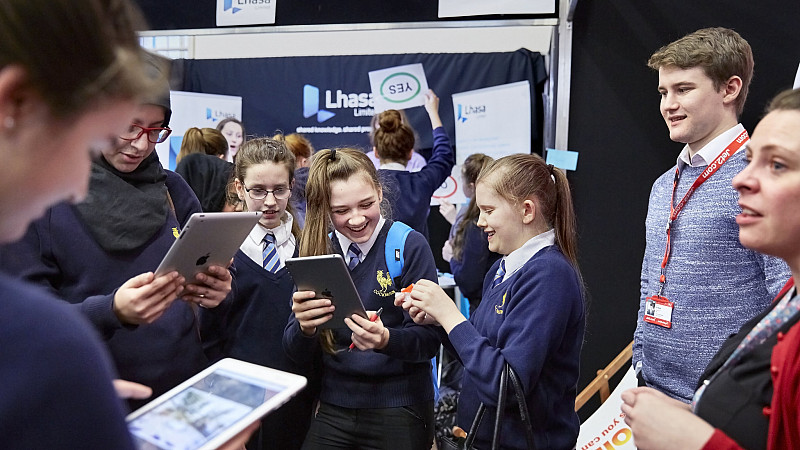 With the country facing such a widespread skills gap, the question is – how do we solve this?
If Leeds is to reach its ambition to become one of the country's finest tech hubs, we must expel the myth that tech is all about coding, web development and AI and make our young people aware of the immense breadth of digital roles on offer.
To achieve this, businesses must work together to demystify the tech sector to students, teachers and parents; providing young people with an insight into how the sector works in practice, through quality careers guidance and work experience which both educates and inspires.
Our work at Ahead Partnership has seen us partner with a wide-range of businesses across the Leeds City Region and beyond to facilitate careers initiatives that raise aspirations and inspire and educate students about roles in the digital sector. Through this work over a number of years, one thing has become abundantly clear: to truly make a difference to the industry and solve the growing skills gap, we need more businesses to get involved and do their bit, taking ownership of their own destiny and success. Key amongst this is getting more women into the industry, and getting them engaged and energised about the opportunities on offer, at a younger age.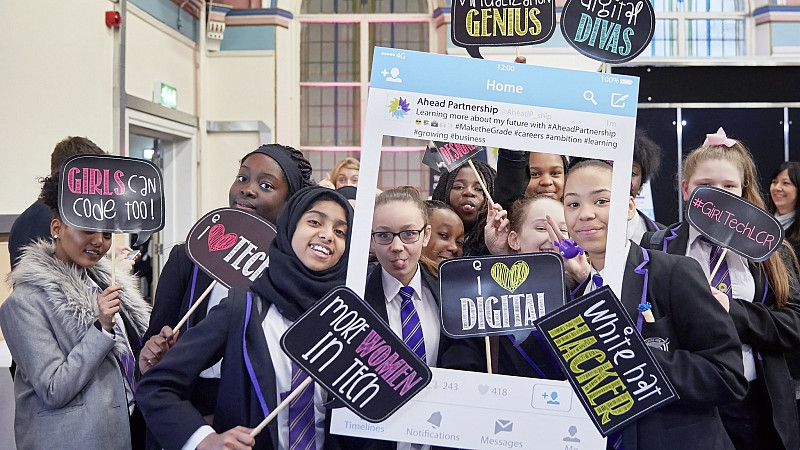 This week as part of Leeds Digital Festival 2019 we have worked closely with Leeds City Council and thebigword to deliver #GIRLTECHLCR – an employer-led immersion day which aims to get more female students inspired to work in digital and tech in Leeds, whilst demonstrating the range of roles and exciting careers they can find in the sector. The digital industries need to be seen as exciting, fulfilling and rewarding, in equal measure, while being open to all young people, irrespective of gender, background or ethnicity.
Gender balance is a huge problem for the tech sector, an issue that we're particularly keen to help address, as, despite the demand for digital jobs, the number of females in the digital and creative sectors is steadily declining and has been since 2010. Alarmingly, only 17 per cent of the UK's IT specialists are female meaning we are barely tapping into a significant majority of our potential workforce.
It's up to the industry to drive this change and we simply cannot sit by as large groups of society become alienated from such an important sector. Tech cannot innovate if the minds behind it all think, act and look the same – diversity breeds innovation. We need to improve the representation of women and other groups in tech and much of this work starts in schools.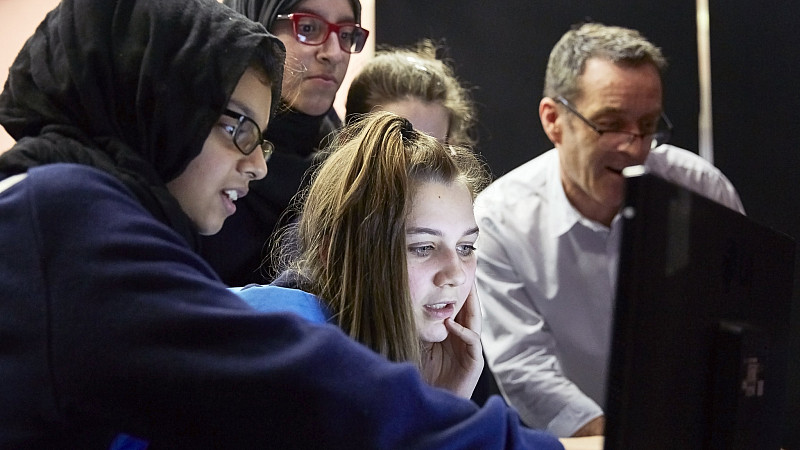 There is an urgent need for digital and technical subjects to be at the core of our national curriculum to ensure a talent pipeline for the future. The lack of synergy between educational systems and the requirements of the labour market must become a thing of the past and we as businesses must work with education providers to make clear what the growing sector needs. What we can do right now, is link up schools and businesses to show them what is on offer.
A boost in these digital skills, especially amongst young women, can only benefit the UK's long-term economic gain and help to promote our knowledge as a nation. Like any gap in the market, the digital skills gap is an opportunity, not just for web developers and marketers but for all health practitioners, financial advisors and manufacturers alike, to outrun the competition and get ahead in business.
In order to address these challenges, businesses need to set aside their differences and collaborate across the sector. The skills shortages we face as a region can only be solved when business and education work closely together, and our businesses can only grow if we have the talent we need to support our growth.