Today we can reveal the Prolific North Top 50 PR Agencies 2023, the 11th running of the region's benchmark ranking for the public relations industry.
Over the last decade, this ranking has established a reputation as the go-to guide for this thriving industry in the North.
A big thanks goes to our partners, independent research agency Mustard, who have continued to help us compile this ranking over the years.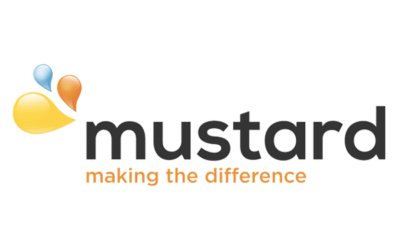 The list is based upon data sourced from the agencies themselves, alongside publicly available data at Companies House. It is anchored on financials along with information on headcount, clients, private background information and more, confidentially shared with our research partner.
Well done to everyone who made it onto the list!
Special mentions
A huge congratulations goes to Tangerine, retaining its reign at the top for the second year in a row. Elsewhere, there have been some real standout performers this year.
Leeds agency Definition jumps an impressive 18 places to break into the top 10, while Sheffield's Counter Context has climbed three places to seventh.
Well done also to Manchester agencies SkyParlour, Refresh PR and Smoking Gun for impressive rises.
High climbers elsewhere on the list include Cheshire's Scott Partnership, Darlington's Recognition PR, Liverpool's Kenyons who will be moving to the Top 50 Integrated list for 2024, and Newcastle's The Karol Marketing Group.
Finally, congratulations to a new entry from Lancashire's Viva PR, with the agency taking its new position at 39.
Join in the conversation on social media using the hashtag #PNTop50
The Prolific North Top 50 PR Agencies 2023
2022 ranking in brackets.
| Ranking | Company | Private/Group | Location | Headcount | Key clients |
| --- | --- | --- | --- | --- | --- |
| 1 (1) | Tangerine Communications | Private | Manchester | 110 | Specsavers, Topcon, Dunelm, Essity, Stagecoach |
| 2 (3) | Ramarketing | Private | Newcastle upon Tyne | 77 | Sharp Packaging; Recipharm; Abzena; Inizio; AES Clean Technology |
| 3 (2) | Citypress | Private | Manchester | 104 | Aldi, Coca-Cola, Lloyds Banking Group, Pets at Home, British Land |
| 4 (4) | Brazen PR | Private | Manchester | 48 | wilko, Greene King, Dr Oetker, Butlin's, La Redoute |
| 5 (5) | Weber Shandwick | Interpublic Group of Companies | Manchester | 41 | Nespresso, Abbott Labs, Princes Foods, Moto |
| 6 (6) | BDB | Private | Manchester | 59 | Certas Energy, DSM, IFF, Lonza, Roquette |
| 7 (10) | Counter Context | Private | Sheffield | 39 | Peel Holdings, Bradford Council, Henry Boot Construction, Canal and River Trust, Ørsted |
| 8 (8) | Hatch | Private | Leeds | 36 | Nationwide, Hisense, Remington, Russell Hobbs, Yorkshire Coast Bid |
| 9 (27) | Definition Agency | Definition Group | Leeds | 34 | ABB, Cielo, Benenden Health, Xero, Walker Morris |
| 10 (9) | Prohibition PR | Private | Leeds | 29 | C4 Energy, Equans UK, CEWE, University of Oxford, Black Sheep Brewery |
| 11 (14) | Influential | Private | Liverpool, Manchester | 27 | Merlin Entertainments, Grant Thornton, Landsec, Palatine Private Equity, Vita Group |
| 12 (13) | Carousel | Private | Manchester | 32 | Selfridges, Teletrac Navman, Cotton Traders, MGA Entertainment, MODA |
| 13 (12) | Democracy | Private | Manchester | 25 | Akzo Nobel, Tequila Rose, Fray Bentos, Eisberg, East Lancashire Railway |
| 14 (11) | iseepr | Private | Leeds | 24 | Visa International, EMVCo, NFC Forum, Trusted Connectivity Alliance, GLEIF |
| 15 (7) | Social | Private | Leeds, Liverpool and Manchester | 36 | Extra MSA, Caddick, NP11, GC Business Growth Hub, Assura |
| 16 (20) | Finn Communications | Private | Leeds | 37 | GHD, Jason's Sourdough, Asda, Ecotone- Clipper Tea, Whole Earth, Smol, Plenty |
| 17 (25) | PR Agency One | Private | Manchester | 25 | Blackhawk Network, Decathlon, Myrkl, Wiley Edge, UBS |
| 18 (18) | No Brainer | Private | Cheshire | 17 | Checkatrade, AO.com, Taking Care, Places for People and MBNA |
| 19 (16) | Havas Red | Havas Group | Manchester | 20 | Kellogg's, Collection Cosmetics, ManpowerGroup, Tourism Tasmania, Bakeaway |
| 20 (29) | Scott Partnership | Private | Cheshire | 14 | SCTbio, Ascelia Pharma, Scitara, SGD Pharma, Synergy Flavours |
| 21 (32) | SkyParlour | Private | Manchester | 21 | EPA, PXP Financial, ingenico group, GRIN, Chargebacks 911 |
| 22 (39) | Refresh PR | Private | Manchester | 15 | Samsung, Aqua Pura, Polypipe, The Boys Brigade, Mazuma |
| 23 (19) | Active Profile | Private | Liverpool | 15 | Avison Young, igloo, Tech Data, HyperFinity, Code Computerlove |
| 24 (17) | Pace | Private | Hull | 28 | Reckitt, MacRebur, Bio-D, Beal Homes, Victory Leisure Homes |
| 25 (40) | Smoking Gun | Private | Manchester | 12 | Alton Towers Resort, PG Tips, Clogau, Interflora & Eurocamp |
| 26 (44) | Recognition PR | Private | Darlington | 12 | Arqiva, Vertu Motors plc, Bannatyne Group, GMI Construction, Salutem care & education |
| 27 (21) | GOLD79 (previously Lucre) | Private | Leeds | 21 | ScS, Bosch, Tomy, Mira, Kodak |
| 28 (23) | Umpf | Private | Leeds | 13 | Cook's Club, Harrison Spinks, Landsec, NHS, 4lite |
| 29 (31) | Skout | Private | Macclesfield | 13 | Vertex Inc, Miele, Crown Worldwide, Pirtek, Selecta |
| 30 (28) | Intelligent Conversation | Private | Manchester | 12 | EMIS Group plc, Norican Group, Synectics plc, Materialise NV, {my}dentist |
| 31 (43) | Kenyons* | Private | Liverpool | 13 | YUSS, Everton FC, Hounslow council, British Council, Liverpool Health Partners |
| 32 (15) | JBH | Private | Manchester | 25 | Tails, BPP, Preply, Delamere, Select Car Leasing |
| 33 (33) | DTW | Private | Guisborough | 26 | Solicitors Regulation Authority, F40 Fair Funding for Education, Complete Technology Group |
| 34 (30) | Corporate Culture | Private | Liverpool | 18 | DSM, Marshalls, Avanti West Coast, NHS Essex, Network Rail |
| 35 (24) | Harris Creative | Private | Leeds | 13 | Novus Property Solutions, CMO Group PLC, CTD Architectural Tiles, Senior Architectural Systems |
| 36 (58) | The Karol Marketing Group | Private | Newcastle upon Tyne | 12 | Montane, Everyturn Mental Health, Vango, Keela, NHS |
| 37 (22) | Scriba PR | Private | Huddersfield | 16 | UNTHA, Vapour, Natural HR, BeFibre, OT Group |
| 38 (67) | Moore Media | Private | Liverpool | 21 | Steven Hunt Associates, North West Cancer Research |
| 39 (-) | Viva PR | Private | Rawtenstall | 12 | BAE Systems, Eurofighter, NHS, Lancs County Council, Amplifon |
| 40 (42) | We are Indigo | Private | Manchester | 12 | The Warehouse Project / The Colombo Group / Melia / Mission Mars / SH Hotels & Resorts |
| 41 (34) | Context Public Relations | Private | Macclesfield | 11 | Check Point Software Technologies, Keysight Technologies, Ingram Micro UK, Simul8, Emporix |
| 42 (53) | Fourth Day PR | Fourth Day Group | Manchester | 12 | Zuto, Steamhaus, Probrand |
| 43 (37) | Truth PR | Private | Manchester | 9 | Furness Building Society, Essity, Bright Horizons, Vistry, Wates Group |
| 44 (35) | MCG PR | Private | Leeds | 10 | Northern Trains; Damart; Vileda & Marigold; Nexus, University of Leeds; Pink Lady |
| 45 (61) | Aberfield Communications | Private | Leeds | 9 | The Compleat Food Group, NG Bailey, Sofina Europe, Vastint, Theakston |
| 46 (36) | Brand8 PR | Private | Leeds | 8 | Avant Homes, Cenergist, Chancerygate, SportsShoes.com, Victoria Plum |
| 47 (51) | RMS | Private | Altrincham | 10 | V.Group, English Cities Fund (ECF), NHS, Warburtons, Aptus Utilities |
| 48 (38) | Chapter II (previously HRM | Private | Sheffield | 11 | Property Academy, Taylor Emmet, B.Braun, Queensberry Real Estate, Street Group, Drive Motor Retail |
| 49 (41) | MTJ PR | Private | Salford | 7 | Quorn, Unitas, Barr soft drinks, Republic Technologies, Florette |
| 50 (47) | Roland Dransfield | Private | Manchester | 9 | ask, Crowne Plaza, Schroders, D&D London, L&G |
Notes:
Kenyons will move to Prolific North's Top 50 Integrated Agencies list for 2024