03 December 2020
Tech Nation reveals Yorkshire and North East Rising Stars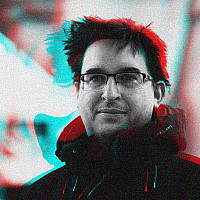 Tech Nation has revealed which Yorkshire and North East companies have been named as its Rising Stars regional winners.
The technology competition is selecting the 55 best start-ups from around the country, which will go on to be introduced to investors and corporations to help propel their growth.
The top 20 regional winners will also compete against each other next year, to become the national Rising Star.
In Yorkshire, the 5 regional winners are:
Beaconsoft, which has created Beacon, a way for CMO's and CFO's to make better marketing decisions based on accurate, independent, unbiased data and insights. They believe this will reduce waste and fraud and increase digital ROI. The Leeds-based firm has also developed a new product, Veracity, using AI and Blockchain technology to identify a human in an internet transaction. 
Bombyx PLM in Hull manages the entire lifecycle of a product, from inception, through its engineering design and manufacture, to use and disposal. Providing an "information backbone" the platform is aimed at reducing time to market and prototyping costs; increasing product quality and identifying sales and revenue opportunities.
Leeds-based Hyper (pictured) is a "data science brain for customer-led retail decisions." Retailers can use AI and data science to improve marketing, merchandising and supply chain performance.
Also in Leeds is Intuitive Learning, which has developed a digital learning app, Cognito Learning. Using AI and engaging gamification, it's described as "Fitbit for the brain," as it continuously works to help employees to understand, reinforce and retain their learning and knowledge in less than 2 minutes per day. 
Klaxon, another Leeds-based company is a cloud-based major incident, mass notification and planned maintenance communication solution. It helps organisations keep their people safe and productive during an emergency or crisis. Helping organisations to send emergency communications, such as: broadcasting information concerning pandemics, business continuity, disaster recovery and IT downtime. 
The North East winners are Bubo.AI in Middlesbrough, which uses price recommendations and continuous optimisation models to offer the "perfect price", helping businesses achieve profits targets quickly.
Newcastle's Discova delivers personalised support and interventions for better employee and team mental health and wellbeing with tailored action plans, adjusting the support and guidance received based on individual areas of focus, learning style and personality.
In Durham, Equation is aiming to make education more individualised. The free learning platform provides on-demand, exam board specific courses and bespoke tutoring tailored to each student's distinct learning gaps - which are identified via machine learning.
Okkulo is a sports training system that uses unique light levels to recalibrate the visual system, allowing the athlete to improve their reaction time, motion perception and depth perception above and beyond their current levels. The Newcastle-based company says the tech can be used across a broad spectrum of sports such as football, baseball, basketball, tennis and even F1.
The final winner in the North East is Opportuni in Stockton-on-Tees. The AI-driven subscription service identifies and distributes tender opportunities to relevant businesses. Subscribers submit keywords which form the basis for the search, and the AI ensures only the most relevant tender opportunities are presented.
"Everyone knows that 2020 is a challenging year. We're honoured that so many companies took the time to apply for Rising Stars 3.0 and are  truly excited about the calibre of our Regional Winners," said Esme Caulfield, Competitions Lead, Tech Nation.
The North West regional winners will be announced later in the month.