Today we can reveal Prolific North's Tech Companies to Watch list for 2023, the second edition of this hugely popular event.
Sponsored by The Candidate and Sedulo, the list was exclusively revealed at a sold out event last night at Bruntwood SciTech's Circle Square in Manchester, where attendees came together to network and hear from industry leaders across the tech world.
Although the list is not definitive or a ranking, alongside submissions from the tech sector along with a considerable amount of research from Prolific North's editorial team, we've identified a fresh wave of 20 start-ups emerging from across the North's thriving tech sector that are already doing phenomenal things.
From using AI to tackle child labour in supply chains, using tech for good to tackle issues such as mental health, sustainability or facial recognition – there's a real mix of companies on the list this year.
To kick off the event, there were opening remarks from Prolific North editor David Prior, Leif Kavan Mann, data and tech recruitment director at The Candidate, and Russell McGrath, senior business development manager at Sedulo.
A keynote session with Hazel Savage, VP Music Intelligence at SoundCloud, then followed, where she shared her own inspiring career journey.
With an impressive 15 years in the music industry, she explained how she went from stacking shelves at HMV to working for the likes of Shazam and Universal. Back in 2018, she met Aron Pettersson in Singapore where they pondered: "Could AI listen to music?" It led to the duo launching Musiio, an AI music curation company with automated tagging and playlist tools for the music industry.
She shared how online audio sharing platform and streamer SoundCloud was a client for around a year and a half before acquiring Musiio in 2022, but SoundCloud kept the tech in the market and Musiio continues to operate as a B2B company.
We then revealed the tech companies to watch. During the first half of the reveal, Georgina Fairhall, founder and chief executive, shared her story behind launching WAC.
One of the co-founders of PatchApp, Paul White, also took to the stage to share more about his new venture adding that he was "very proud and delighted" to be included on the list this year.
Next up was a special panel on the dos and don'ts for start-ups seeking investment featuring: David Levine, principal at Manchester Angels; Laura Sisson, investment manager at YFM; Mo Aldalou, programme director at Baltic Ventures; Sim Singh-Landa, investment director at Praetura Ventures; Leif Kavan Mann, data and tech recruitment director at The Candidate; and Russell McGrath, senior business development manager at Sedulo.
Aldalou explained how around 85% of founders don't focus on their problem statements. Founders need to approach their ideas with objectivity and focus on the problem they're solving and prove someone out there will pay for it.
From an investment perspective, the panel said the "right businesses are getting funding" as investors are now looking for companies that have traction and proof points. They're not necessarily seeking huge traction at an early-stage but there needs to be an indication that there's an appetite for the idea. Investors are fundamentally thinking about if they'll get their investment back and by how much.
At a later stage, tech companies really need to demonstrate that they're able to generate solid revenue from clients and that people like what they're doing.
Offering some final tips for building a successful team at a start-up, Mann explained everyone needs to be fully on board and invested in your company. They don't necessarily need to have the same opinions as that's when diversity of thought shines through.
Well done to all the companies that made this year's list and of course, a big thanks to our sponsors The Candidate and Sedulo.
Prolific North's Tech Companies to Watch 2023
Sponsored by The Candidate and Sedulo
KI-AH-NA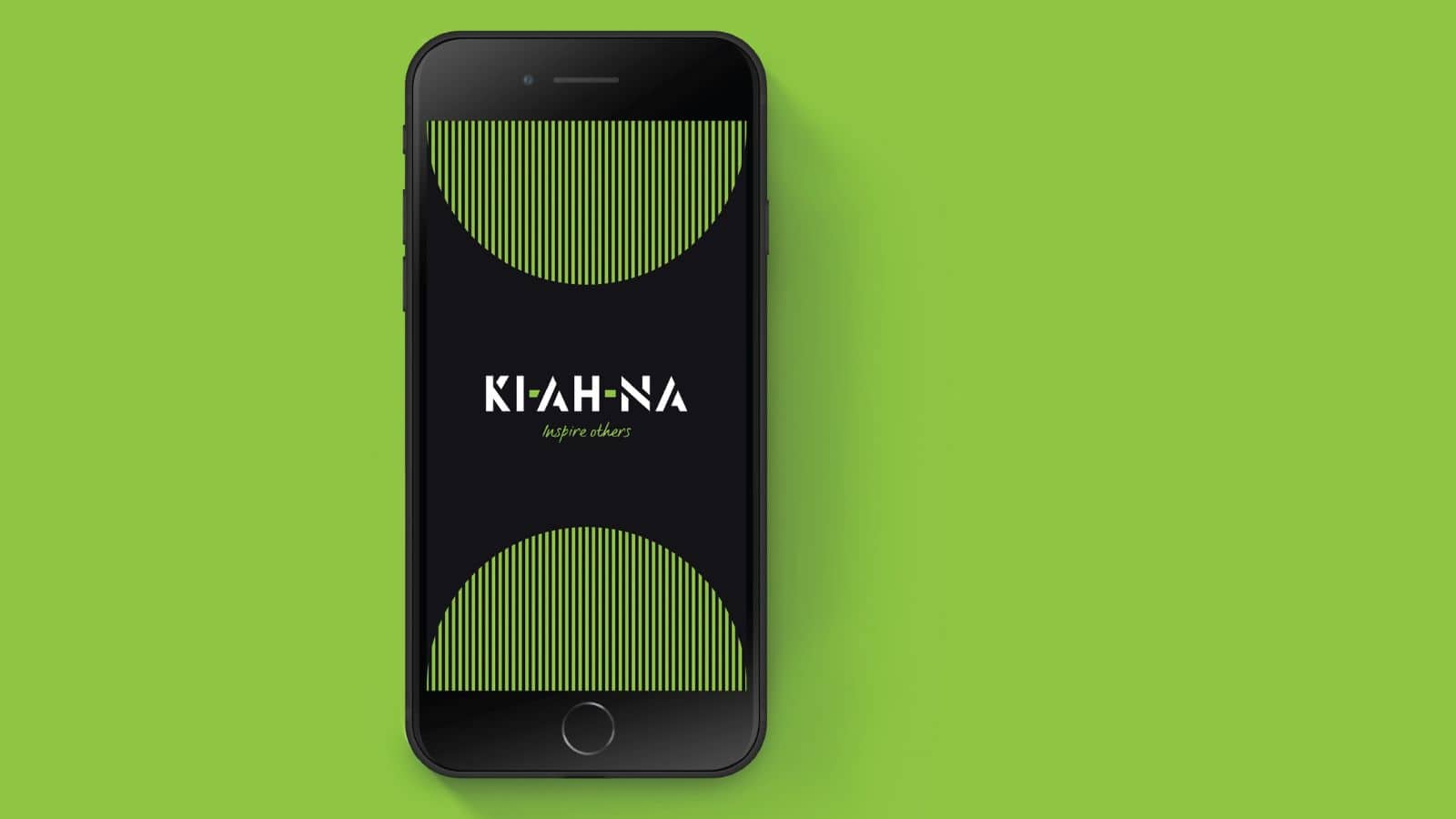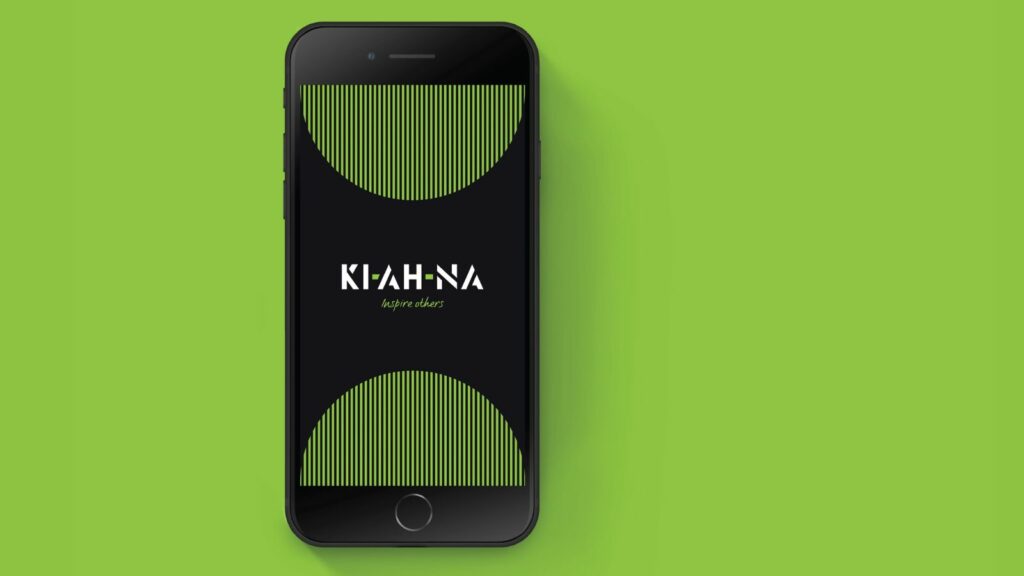 Founded: 2021 / Location: Leeds
The idea behind KI-AH-NA started on a cosmetics shop floor when make-up artist Rebecca O'Higgins saw the embarrassment customers faced when dealing with staff without colour theory training. Discovering that facial recognition had a 34% error rate for dark-skinned women, she set out to develop a melanin recognition prototype that can be used on any device to accurately identify the colours in your skin from a picture. KI-AH-NA, based in Leeds and founded in 2021, has ambitions to improve the accuracy of facial colour recognition and evolve how digital identity is authenticated globally.
WAC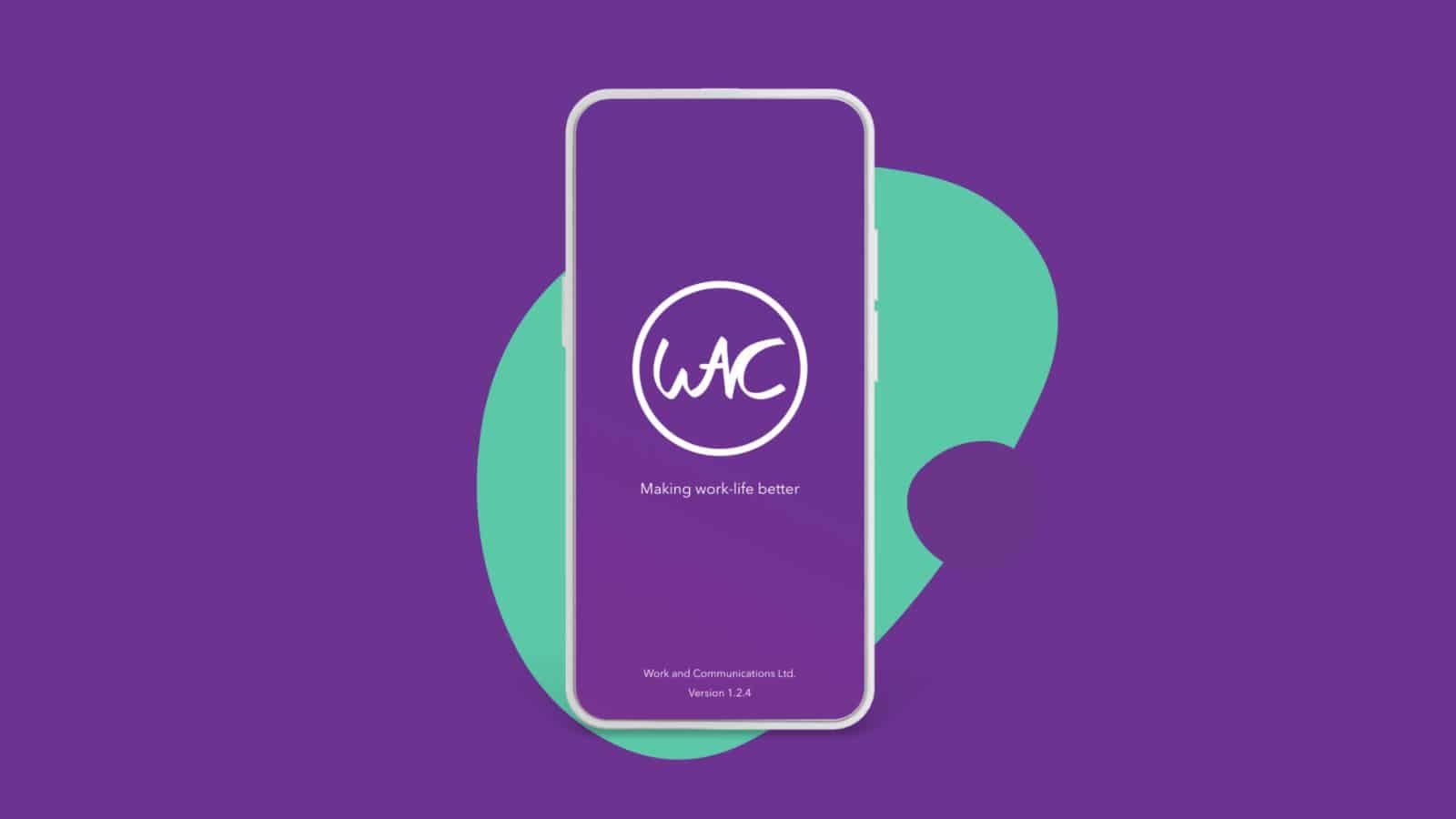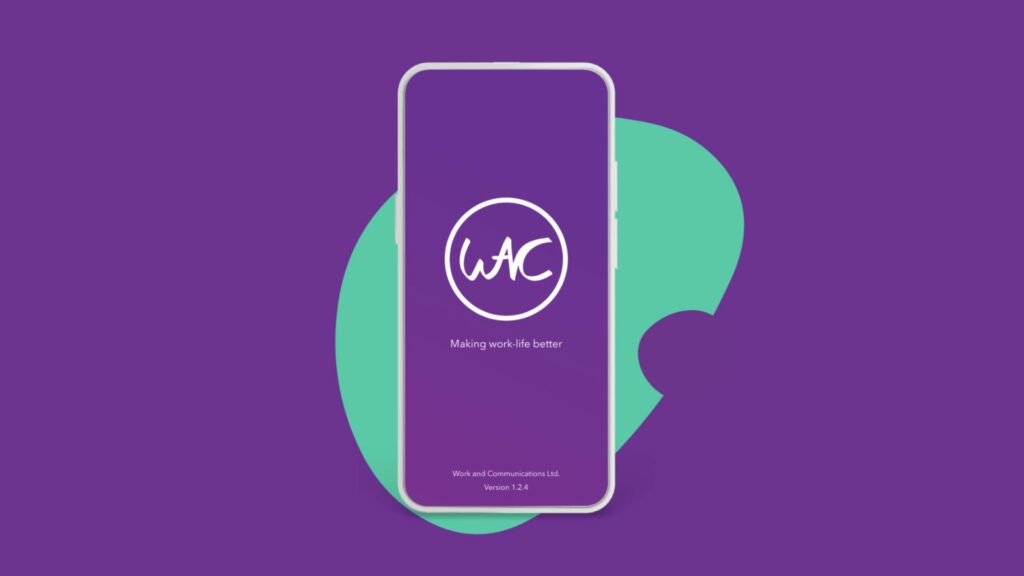 Founded: 2018 / Location: Leeds
After years in the hospitality sector, Leeds-based Georgina Fairhall discovered she wasn't being paid correctly as hours and breaks would be missed off. Enough was enough and in 2018 she founded WAC, a work and money management app. With over 250,000 downloads, the app is designed to support hourly-paid workers across all sectors by tracking their hours, providing live pay estimates and adding rotas. Previously securing £1m of investment from angel investors, WAC is now seeking to raise a further £2m to scale and grow the business.
Humans Not Robots
Founded: 2020 / Location: York
Backed by £1m of investment to date, the vision behind Humans Not Robots is to help data-heavy businesses operate more sustainably through its workflow observability and analytics platform, HNR to ZERO, thereby reducing the environmental impact of data centres in the cloud. With a team of 10, the York-based startup expects to make a bigger raise in 2024 to scale the business into more sectors, as well as focusing on product development and customer success.
SeeChange
Founded: 2020 / Location: Manchester
SeeChange was officially founded in 2020 as a subsidiary of Arm Manchester, becoming independent in 2021 with investment from Crane Venture Partners. SeeWare, the company's Visual Intelligence platform, is designed to recognise physical world scenarios and identify actions to change, and it has an initial focus on retail solutions. Earlier this year, SeeChange beat 32 competitors to a partnership with global retail tech company Diebold Nixdor, and has launched the first in a series of AI-powered self-checkout (SCO) solutions.
Stribe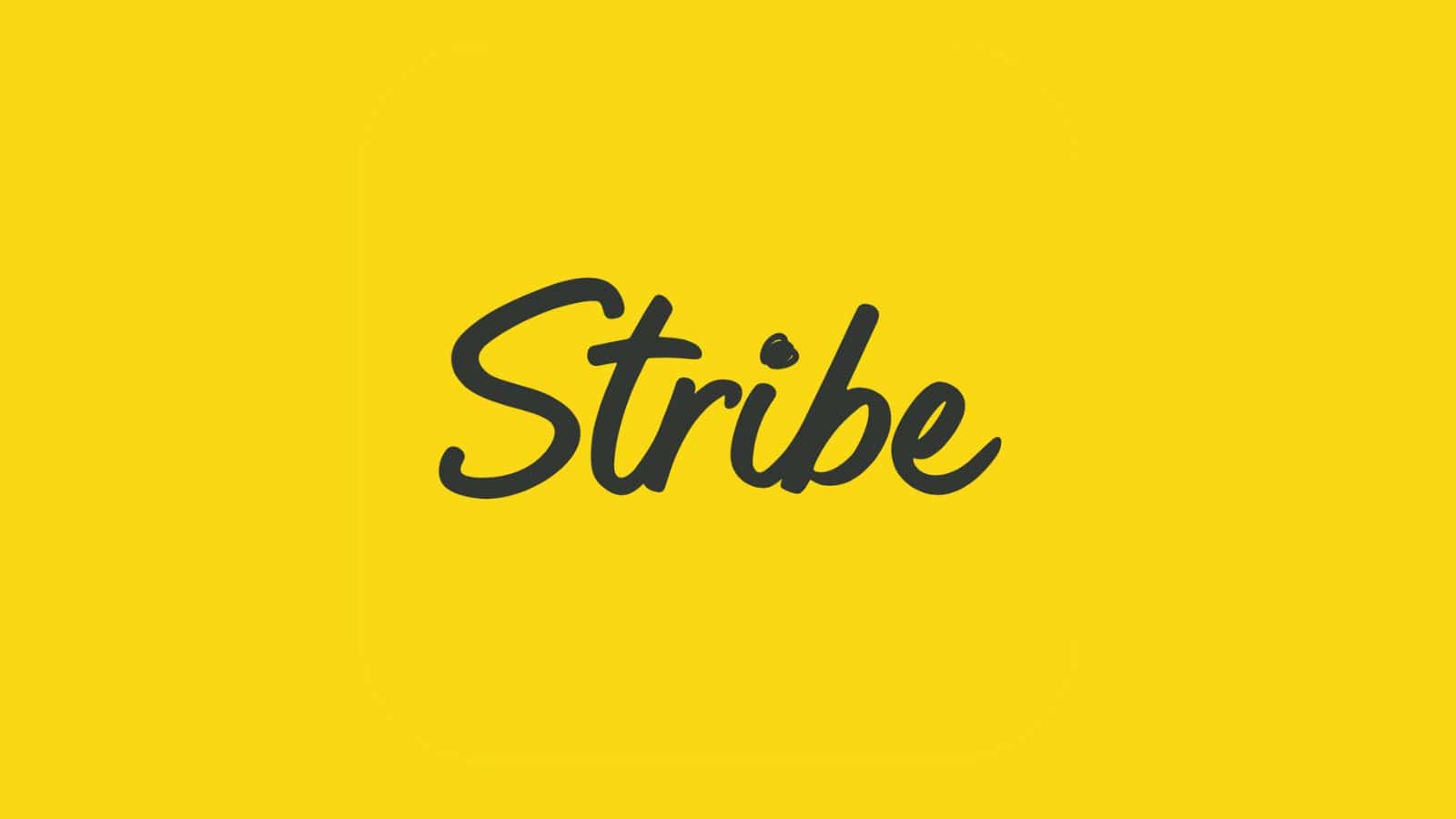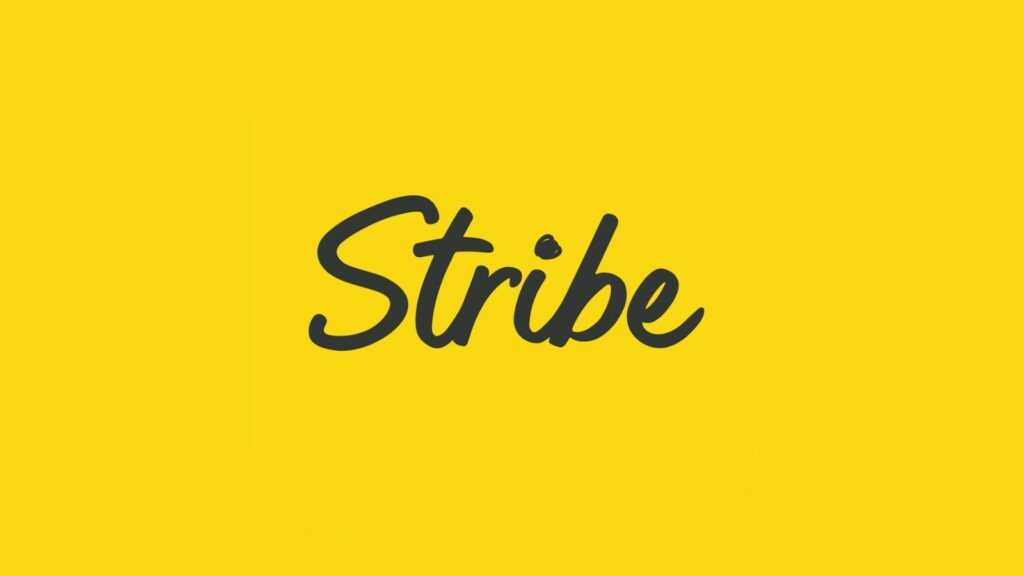 Founded: 2020 / Location: Manchester
Landing big clients including the NHS and UK Space Agency over the last 12 months, Manchester-based Stribe recently hit a big milestone of 20,000 users. The platform aims to 'revolutionise' employee engagement for HR leaders, specialising in improving workplace engagement with staff. HR professionals are able to measure, analyse and improve employee satisfaction, happiness and health. The ambition is to reshape workplace dynamics and drive lasting, positive change for employee wellbeing.
SoSquared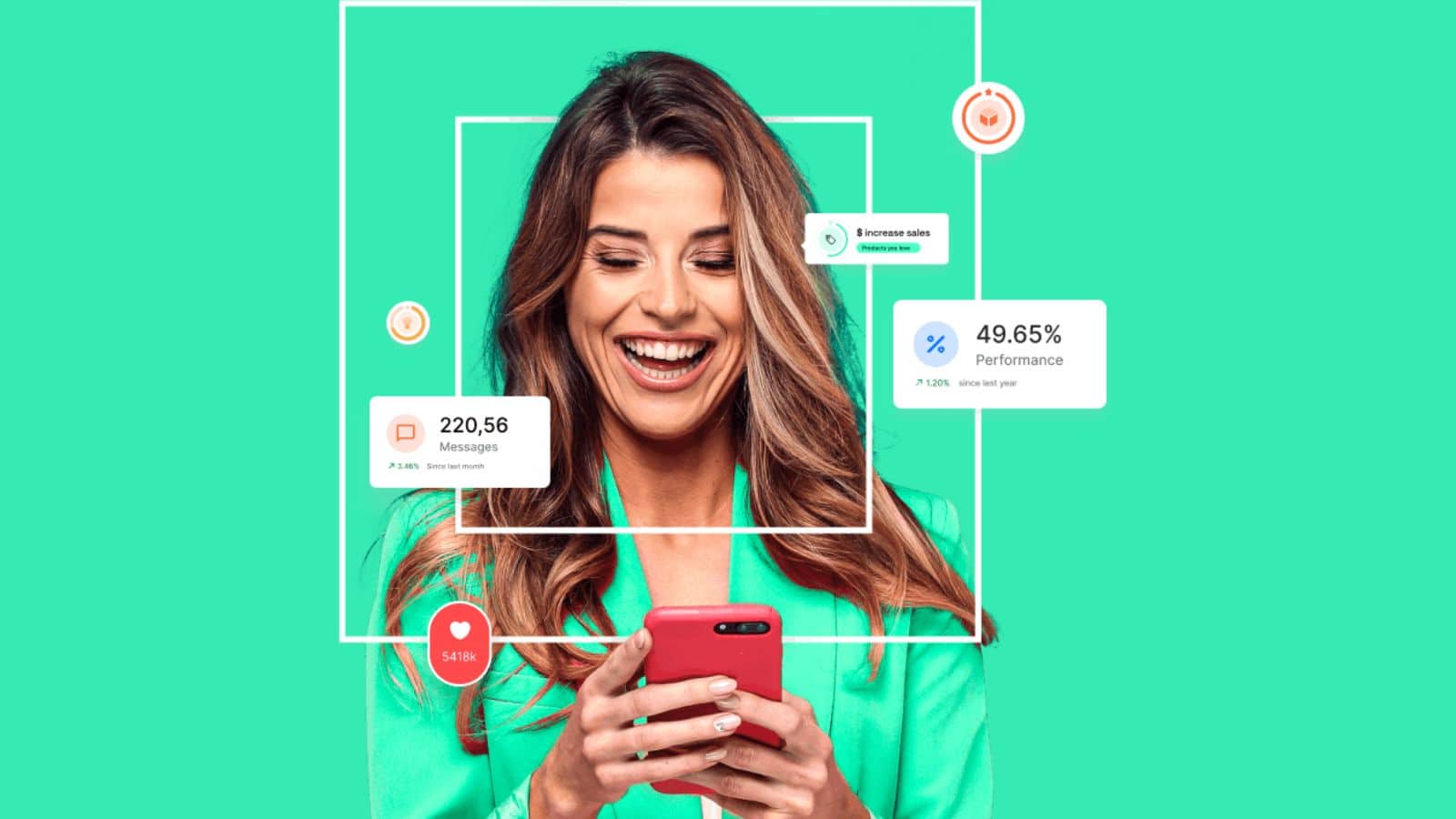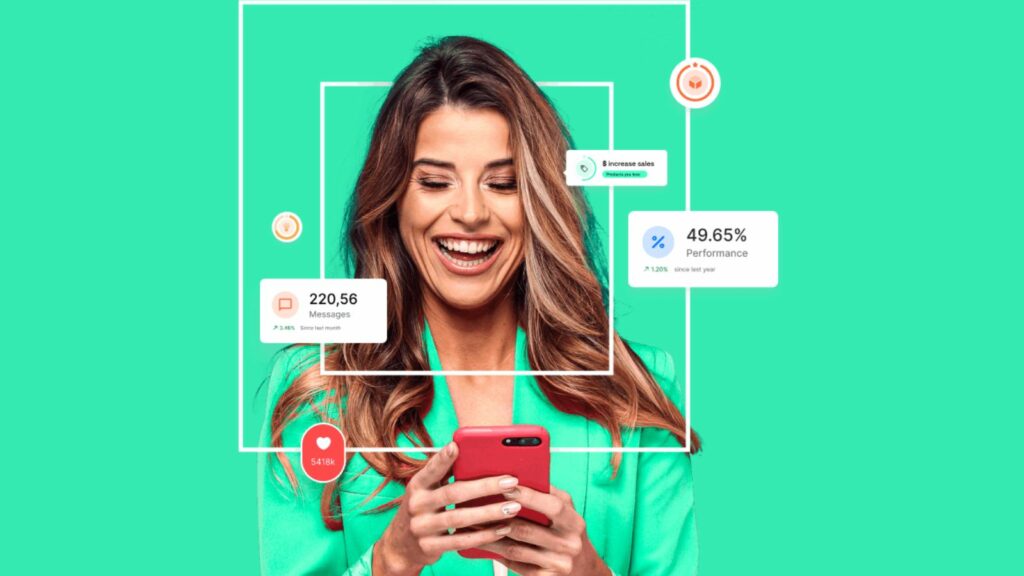 Founded: 2021 / Location: Manchester
Since launching, influencer marketing and user-generated content platform SoSquared has secured partnerships with industry giants Meta and TikTok, playing a pivotal role within TikTok's shop creator partner team. The Manchester-based company, founded in 2021, not only facilitates revenue generation for brands but is able to automatically match businesses and content creators together in seconds, to make sure that businesses are able to hire the most appropriate creators using its proprietary data sets.
EdenFiftyOne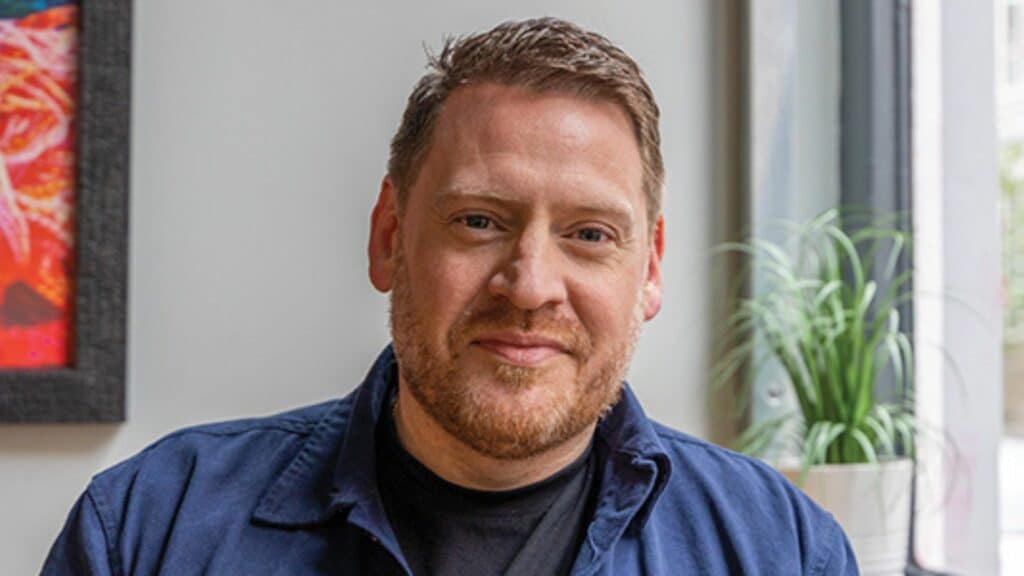 Founded: 2021 / Location: Liverpool
Former teacher Tom Reynolds is on a mission to transform English language education through edtech platform EdenFiftyOne. With a vision to accelerate students' achievements with a skill-by-skill approach, this start-up has already been crowned as a Tech Nation Rising Star North West city winner. Earlier this year, the company also conducted proof-of-concept edtech pilot studies with the English-teaching departments of Liverpool John Moores University and one in Hanoi, Vietnam.
Leafyard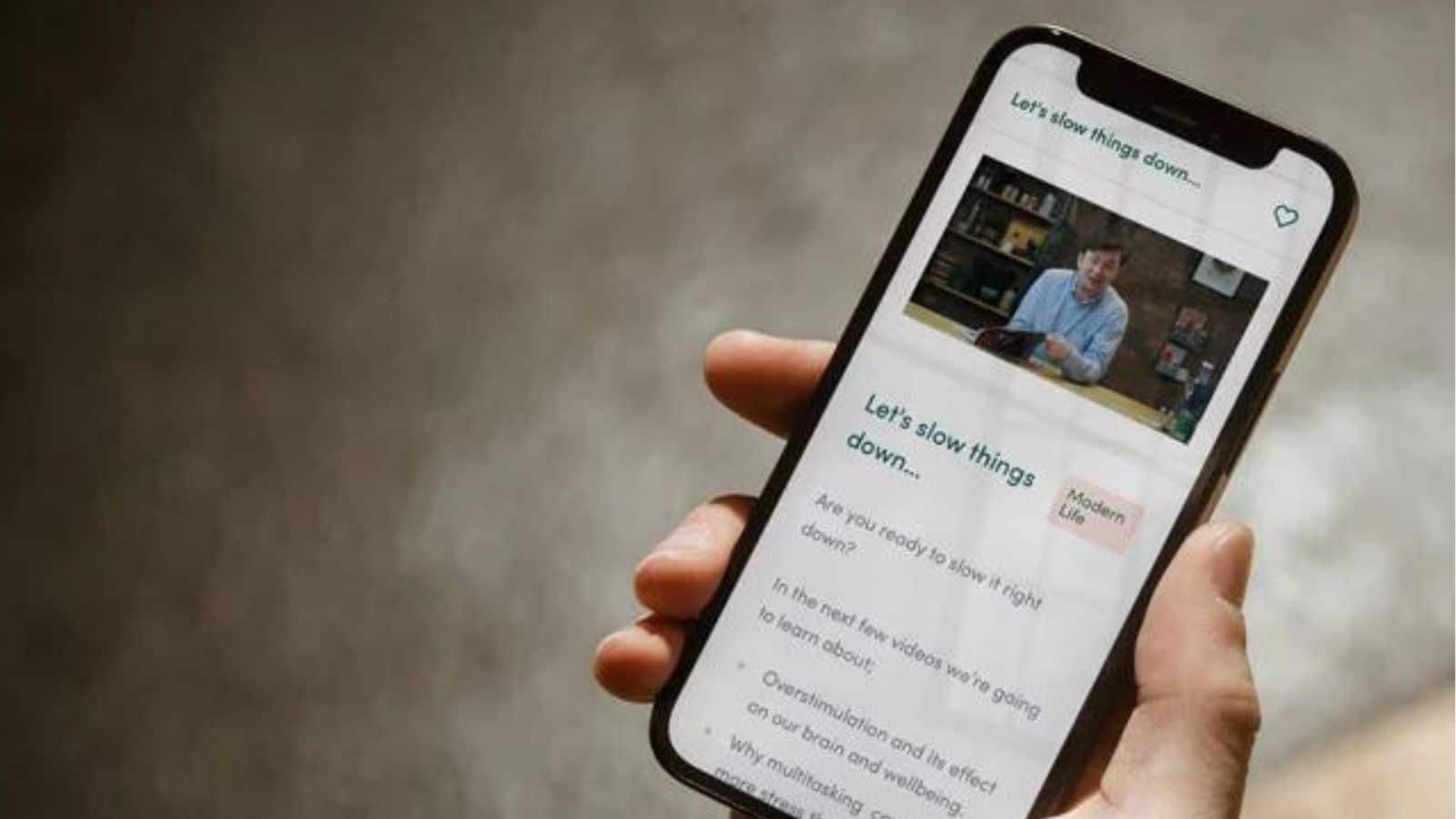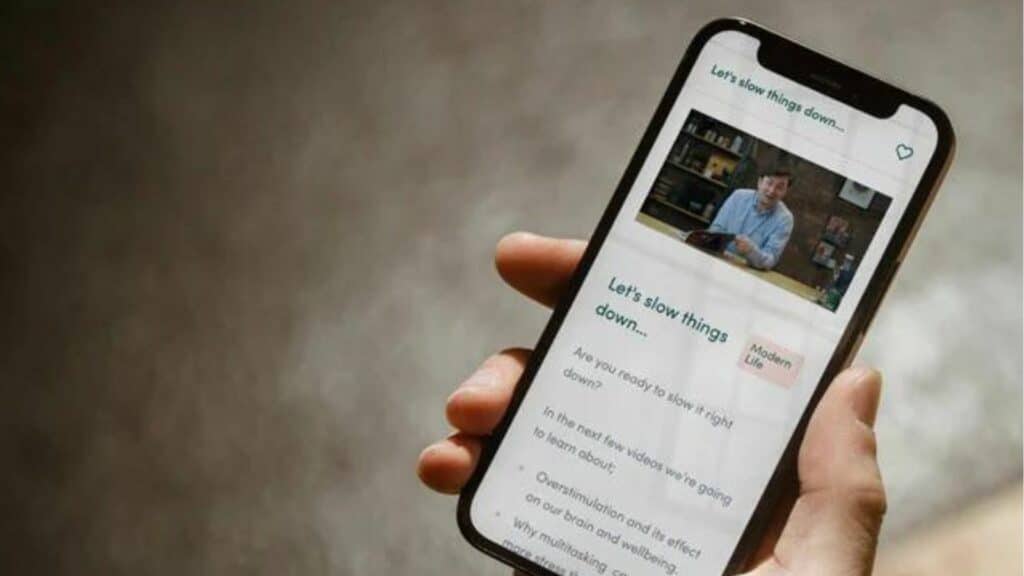 Founded: 2019 / Location: Liverpool
In the midst of lengthy waiting lists, this mental health and wellbeing app is becoming a triage service by using behavioural science and AI to drive users to take action and make 'lasting positive changes'. With a mission to focus on using tech for good, Leafyard is already working with the Armed forces, British universities and professional sports organisations. Leafyard is also working with the veteran community to help with the difficult transition to civilian life.
Heatio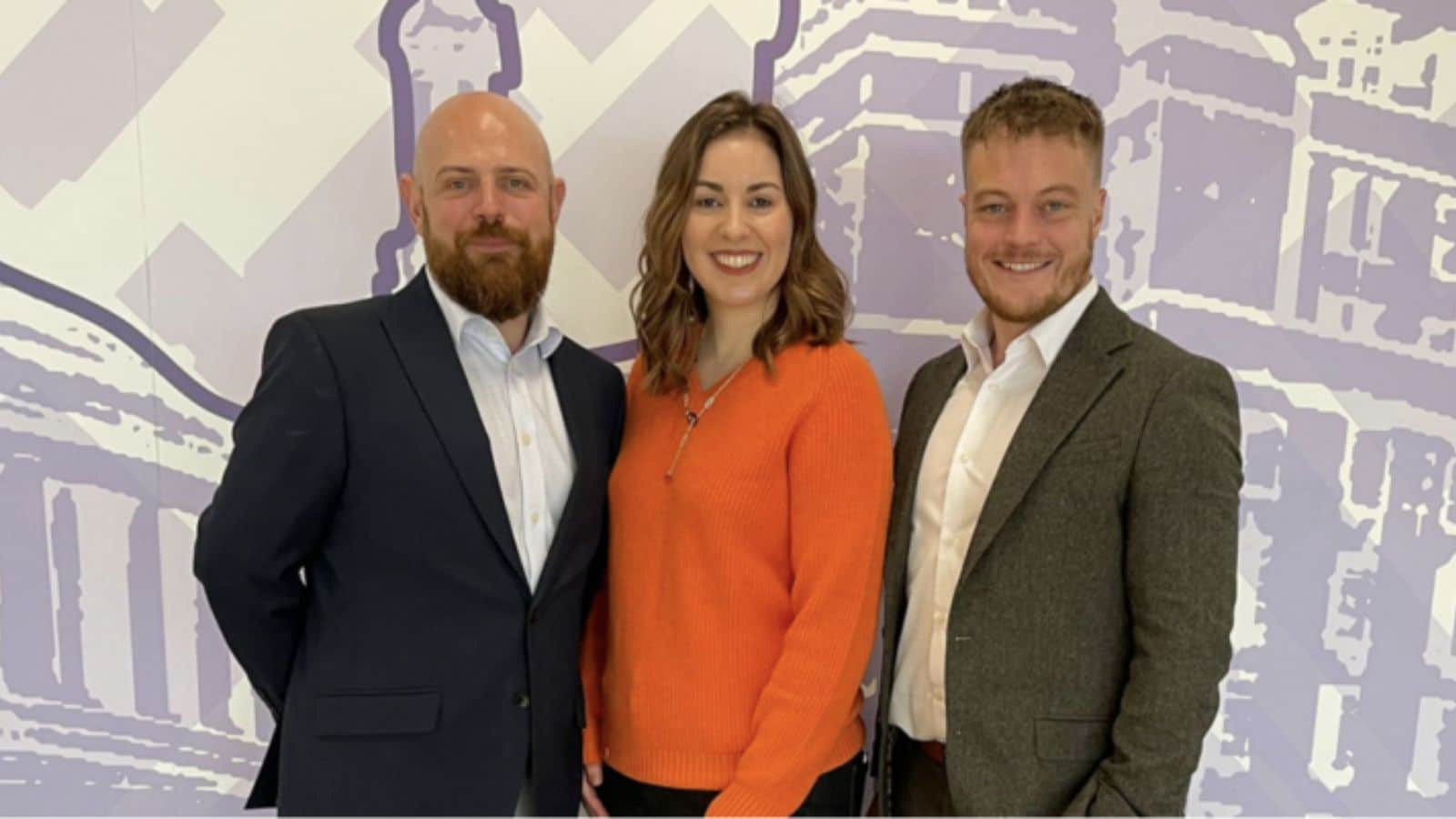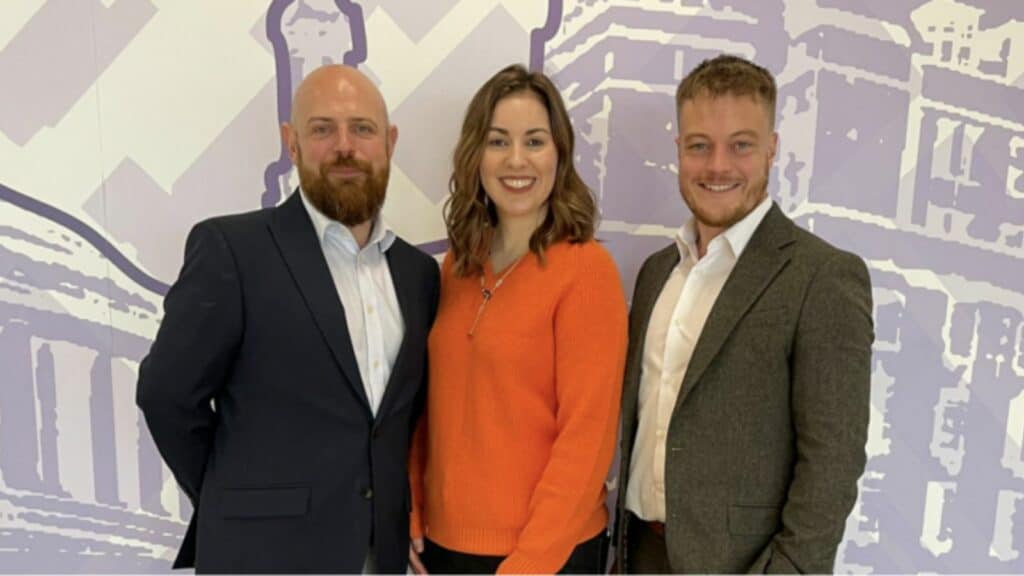 Founded: 2022 / Location: Liverpool
Cleantech start-up Heatio is focused on eco-smart technology innovation and smart home energy modelling. As energy costs rise and homeowners feel the pinch, Heatio is currently in the development phase of its Home Energy Management System (HEMS), aiming to give homeowners a practical way to save money on energy bills while embarking on a personal roadmap to Net Zero. Alongside a number of accolades, including being appointed as the innovation partner of E.ON under the government's Head Pump Ready Programme in 2022, Heatio was recently selected to take part in the Baltic Ventures 2023 Accelerator.
HACE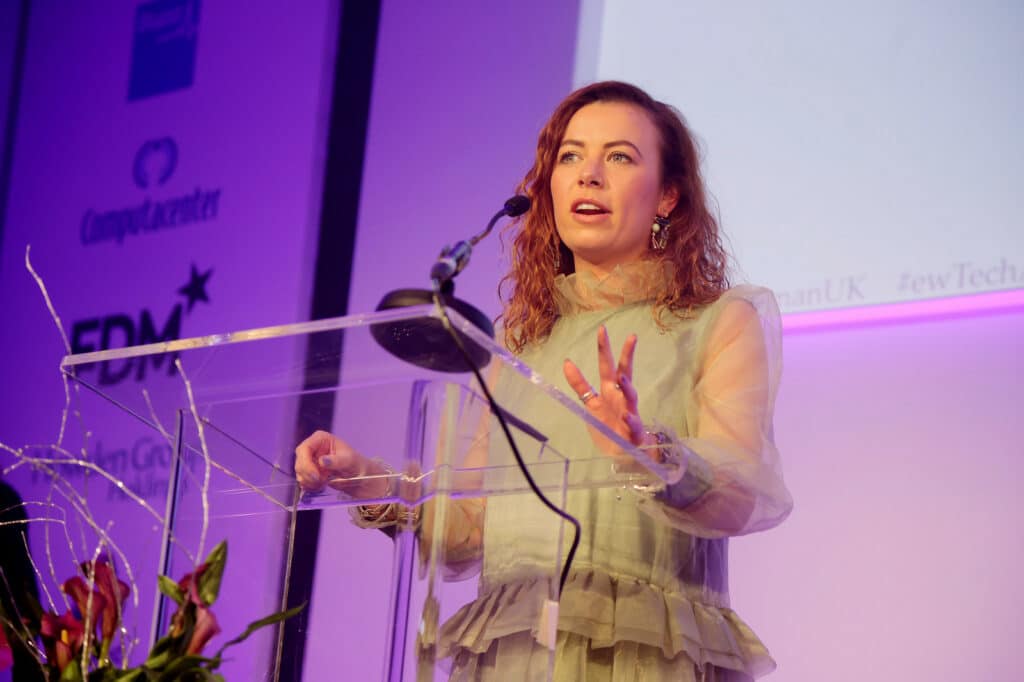 Founded: 2020 / Location: Manchester
With 160 million children – some as young as five – actively engaged in child labour globally, HACE is on an important mission to tackle child labour in business supply chains using data and AI. Founded by Eleanor Harry, who has seen first-hand the heartbreaking impact of child labour while working at an NGO, HACE has developed a Child Labour Index which is designed to encourage investors and financial institutions to address, monitor and protect their portfolios from the issue of child labour in corporate supply chains.
Boodil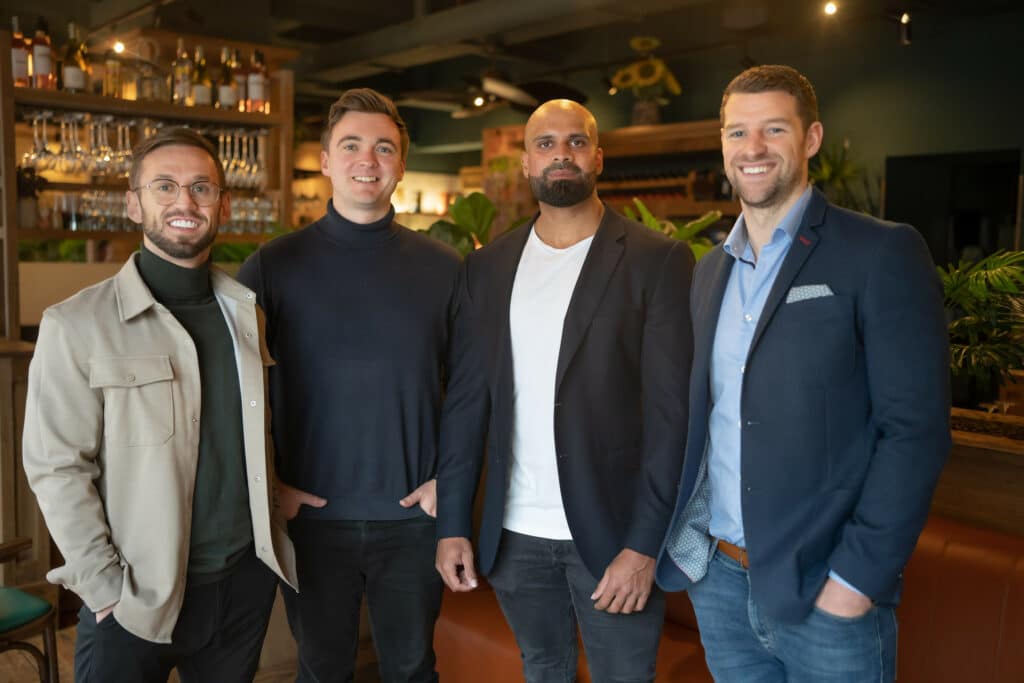 Founded: 2022 / Location: Manchester
Founded by Sam Owens, Harry Luscombe, Dally Singh and Shane Williams, this open banking payments and consumer engagement app aims to make it more rewarding, simpler and safer for consumers to pay online. After raising more than £500,000 in pre-seed funding in 2022, including from a number of angel investors such as the co-founders of CarFinance 247 and 247 Money, Boodil has since become a Shopify-approved payment partner.
Chatloop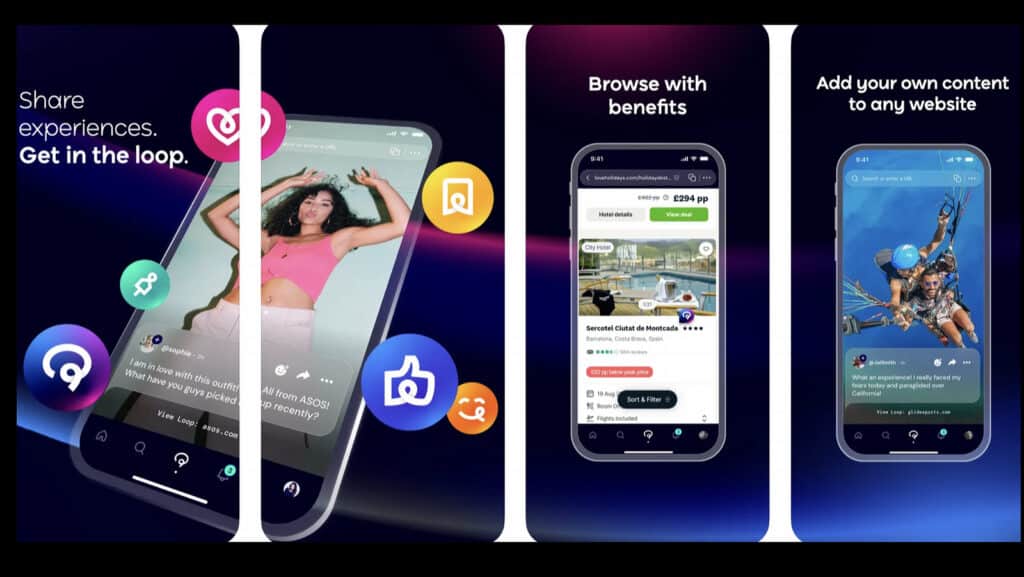 Founded: 2021 / Location: Manchester
Manchester-based app Chatloop aims to bridge the gap between brands and users by making it easier to share links as you browse. Founded by Andrew Barlow, who is also a co-founder of digital adoption platform AppLearn, this app is designed to help users loop their friends into content on any website, anywhere. With a team of 11, Chatloop has already received around £2.1m in seed funding from private investors and has been awarded default browser status by Apple. The company has future plans to increase user numbers, engagement, and grow its internal team.
SportFin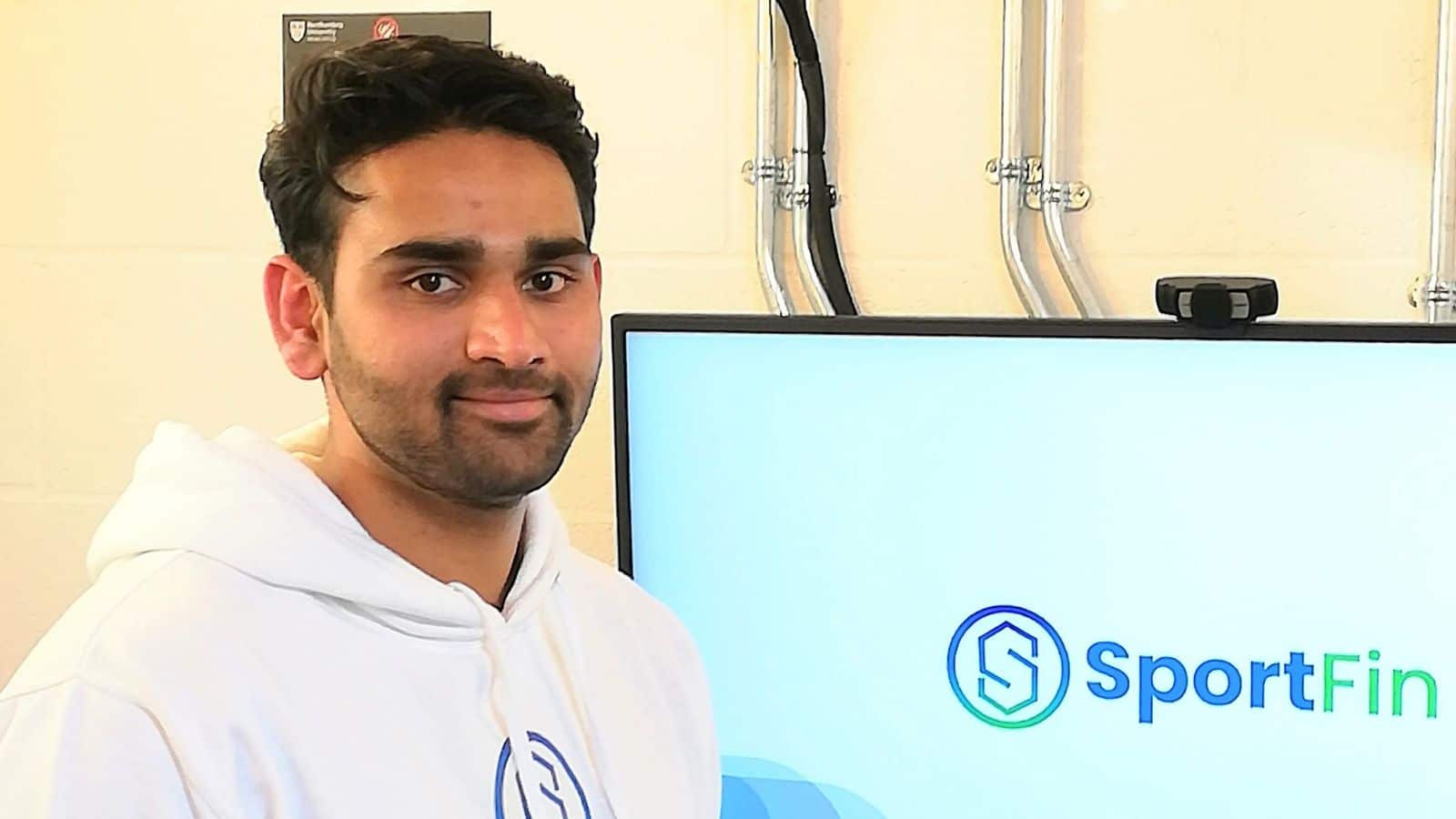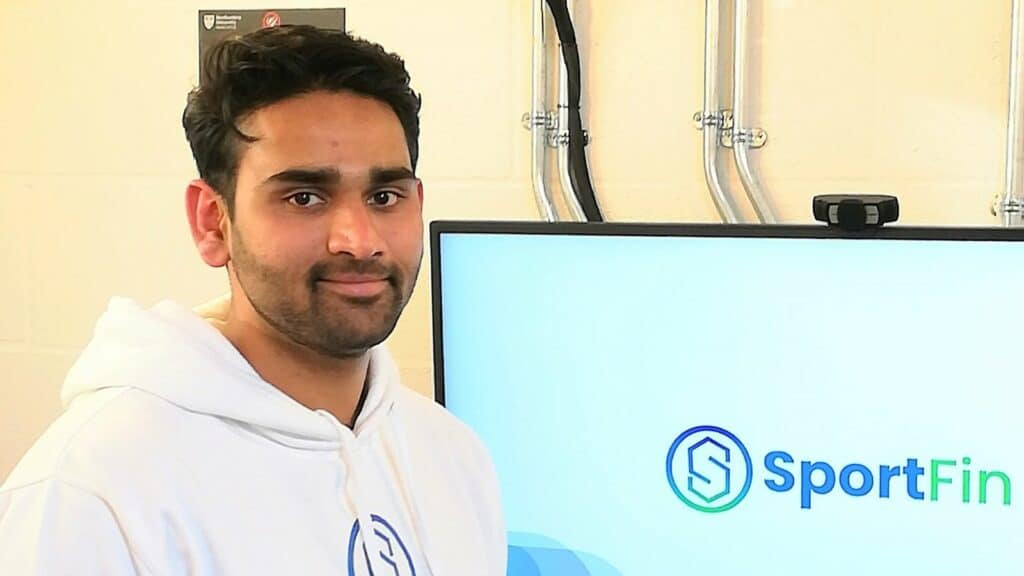 Founded: 2021 / Location: Newcastle
Founded by Siddesh Iyer, Newcastle-based SportFin is a digital platform working to help community sport clubs manage their day-to-day activities, generate real-time social impact reports to track the positive social impact they generate, and share these reports to funders to help them fundraise better. The company's market research discovered investors and funders are 50% more likely to fund community sport if they could track funds and the impact they help to generate.
PharmAppy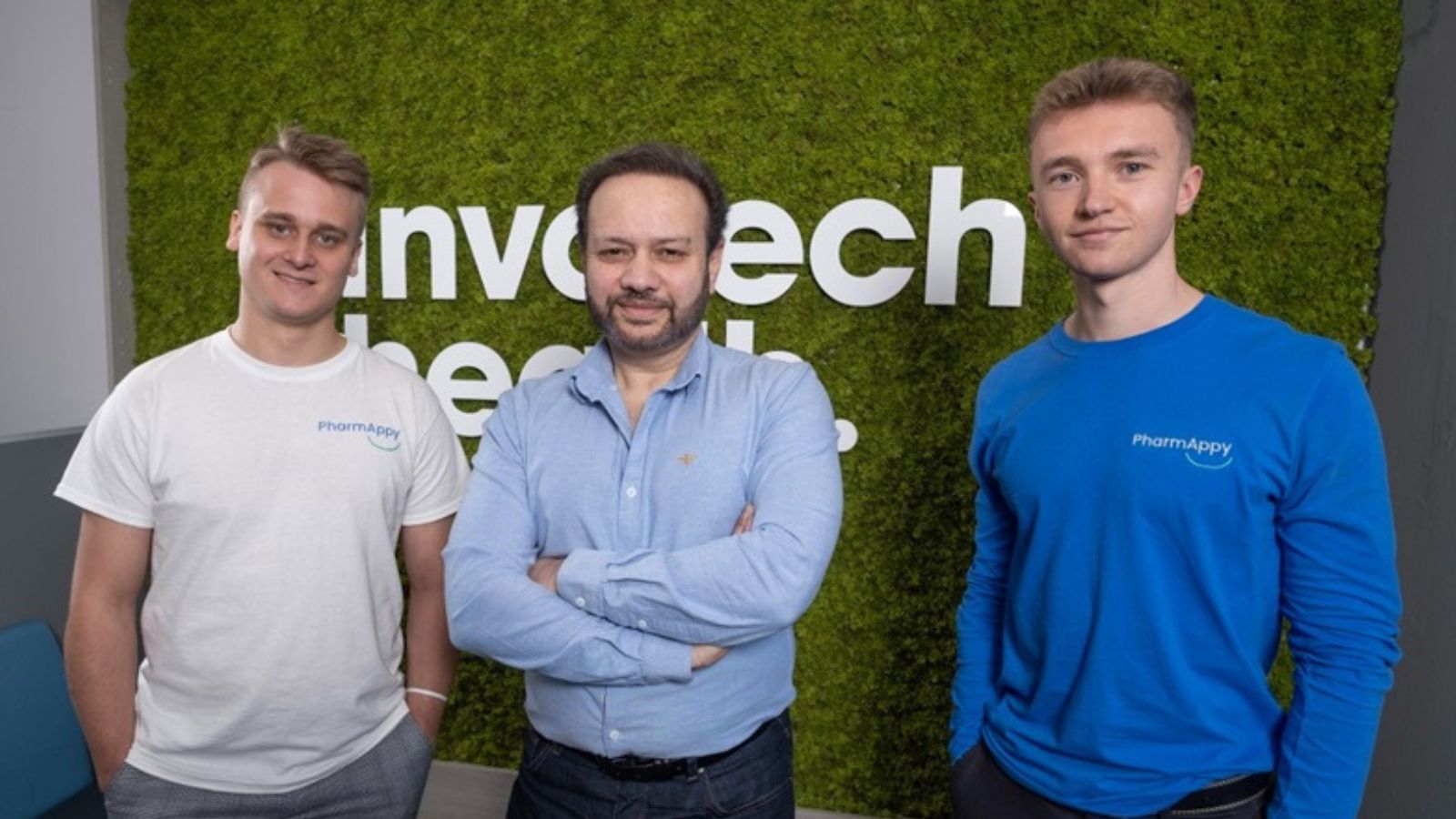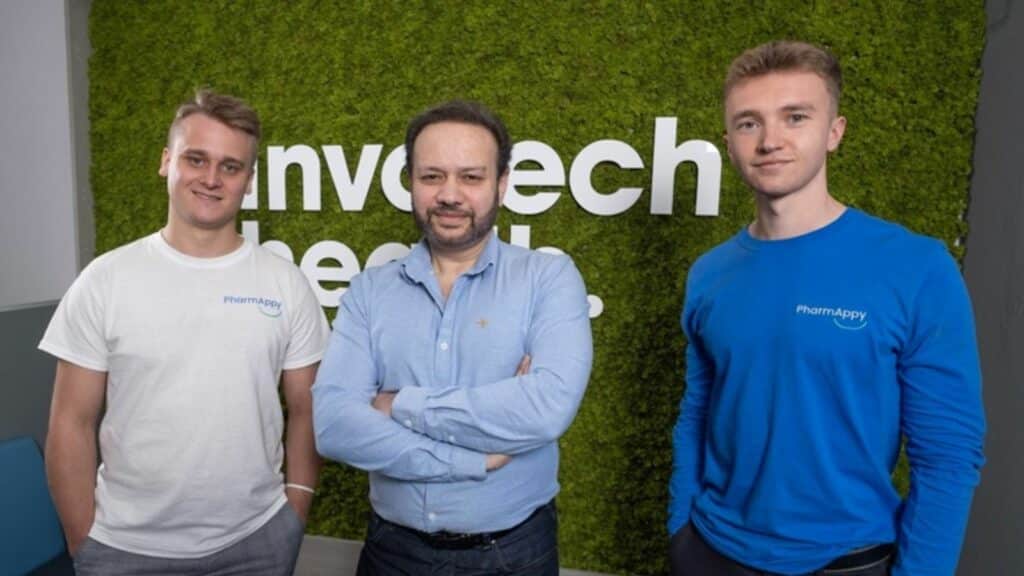 Founded: 2020 / Location: Manchester
Inspired by their grandparents' struggles with their pharmacies, school friends Rhys Lloyd and Josh Ablett are on a mission to boost digital communication between pharmacies and their patients through the PharmAppy patient app and pharmacy management platform. Tech entrepreneur and chief executive of Invatech Health, Tariq Muhammad, recently made a six-figure investment into this start-up and the app has so far been adopted by more than 600 patients at two local pharmacies.
PatchApp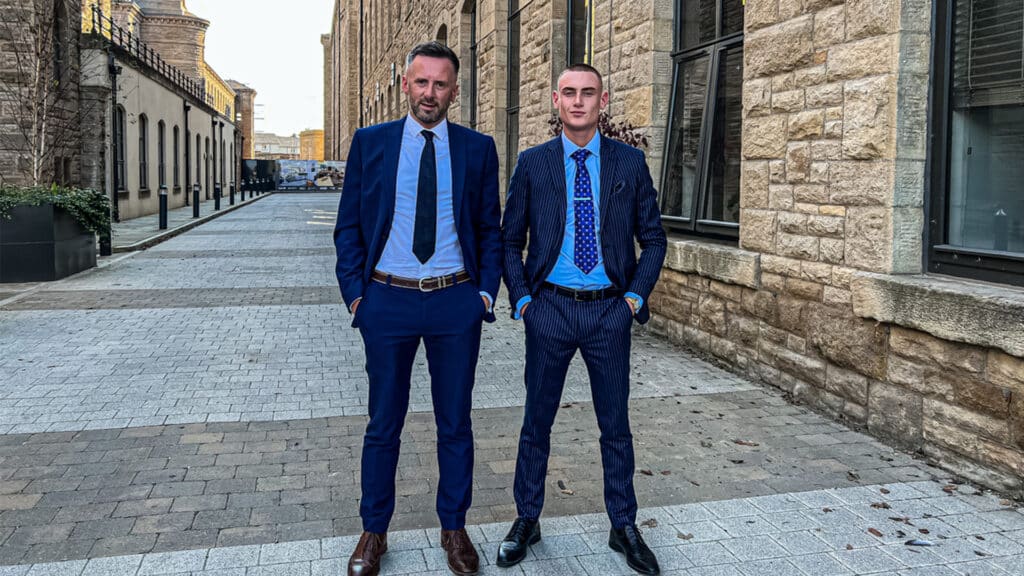 Founded: 2022 / Location: Lancashire
This home maintenance app, described by its founders as the "Uber for home maintenance", has already signed up thousands of users since its recent launch. Founded by 25-year old former electrician Conor Walsh and Paul White, who also co-founded Modern Milkman, the app allows users to find, book, manage and pay for window cleaning through the platform. Patch App UK secured £200,000 in investment last year and exclusively uses Armed Forces veterans to carry out its services, with plans to have 1m customers by its fifth year in business.
DeliveryApp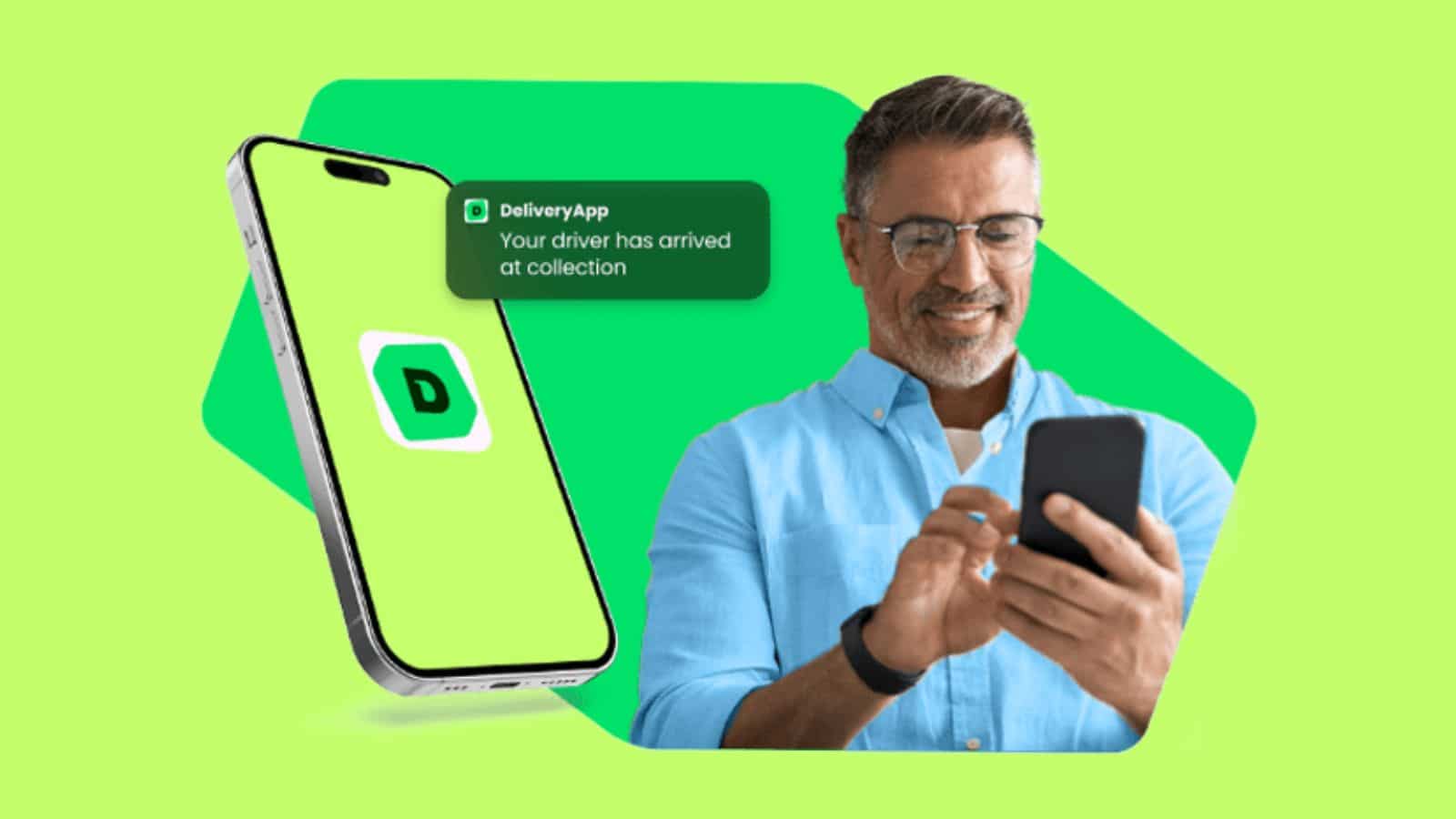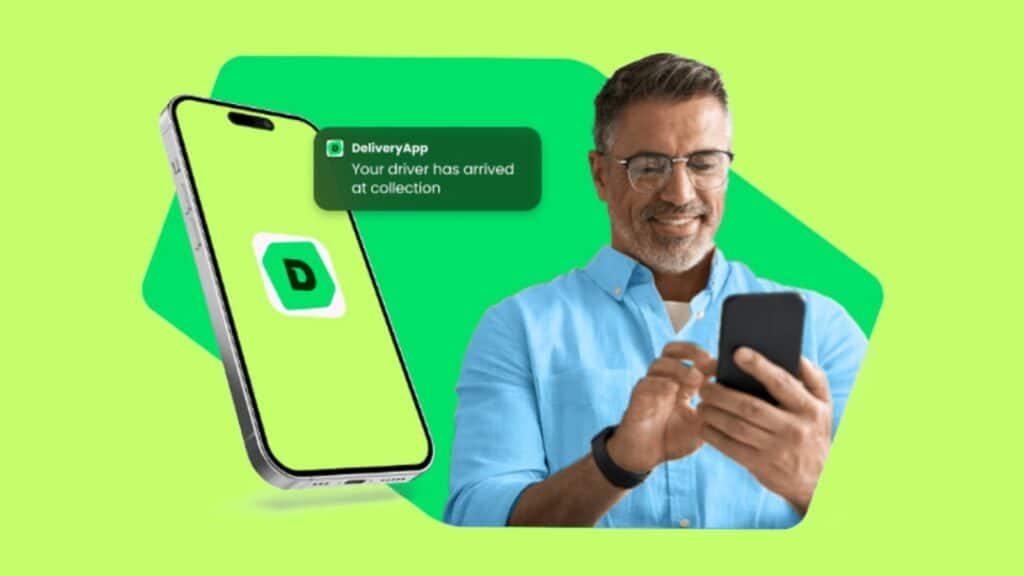 Founded: 2021 / Location: Manchester
With backing from Rio Ferdinand, Manchester-based DeliveryApp was created to solve long-standing problems in the logistics industry. With a strong focus on championing better working conditions and fairer, prompt payments for its drivers, the platform connects couriers and customers with real-time delivery and tracking information. Founded by Lance Jones, DeliveryApp says it has a national network of more than 16,000 registered self-employed drivers and has plans to bring 100+ new tech, creative and digital jobs to the North West.
Tickets for Good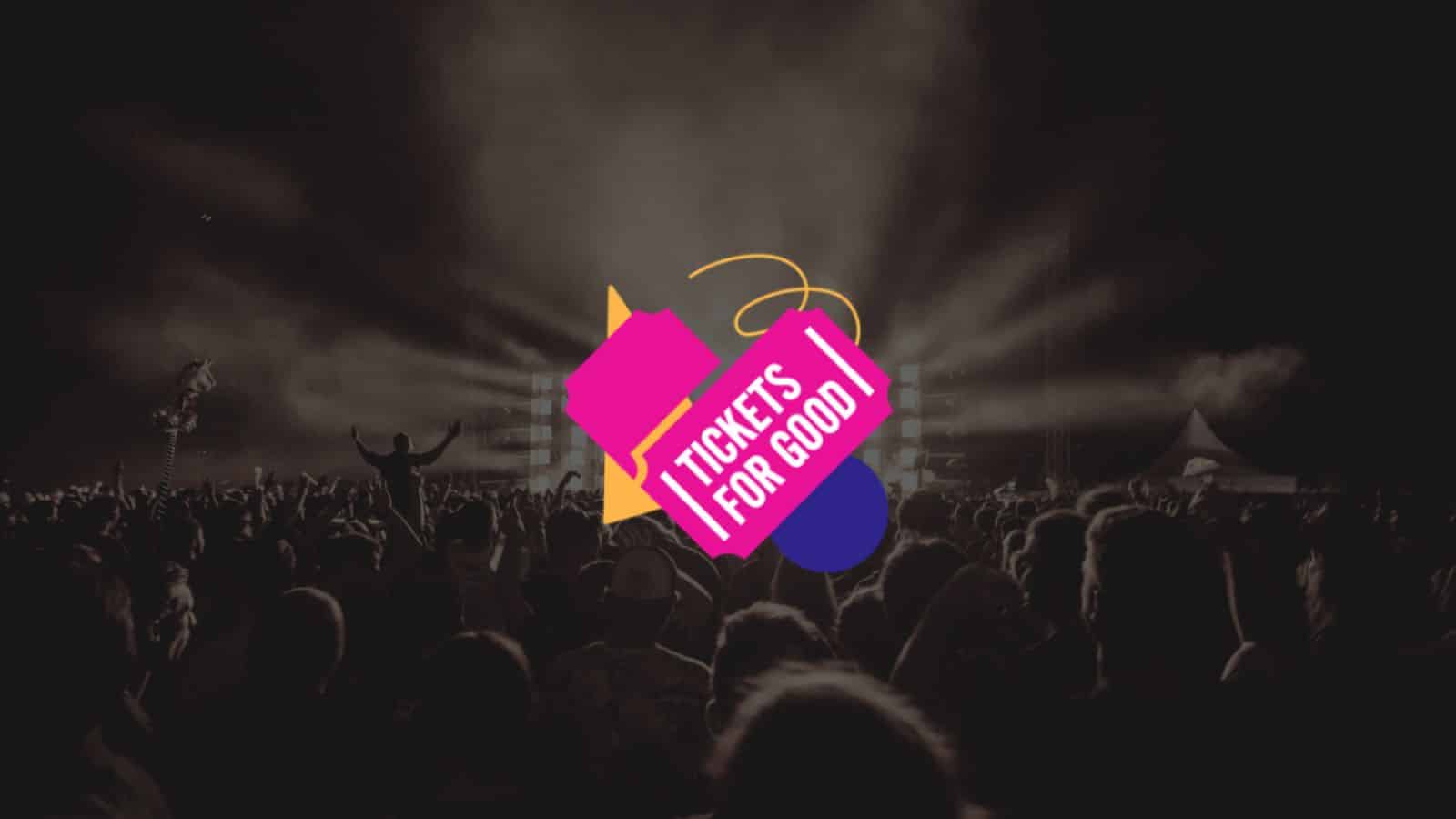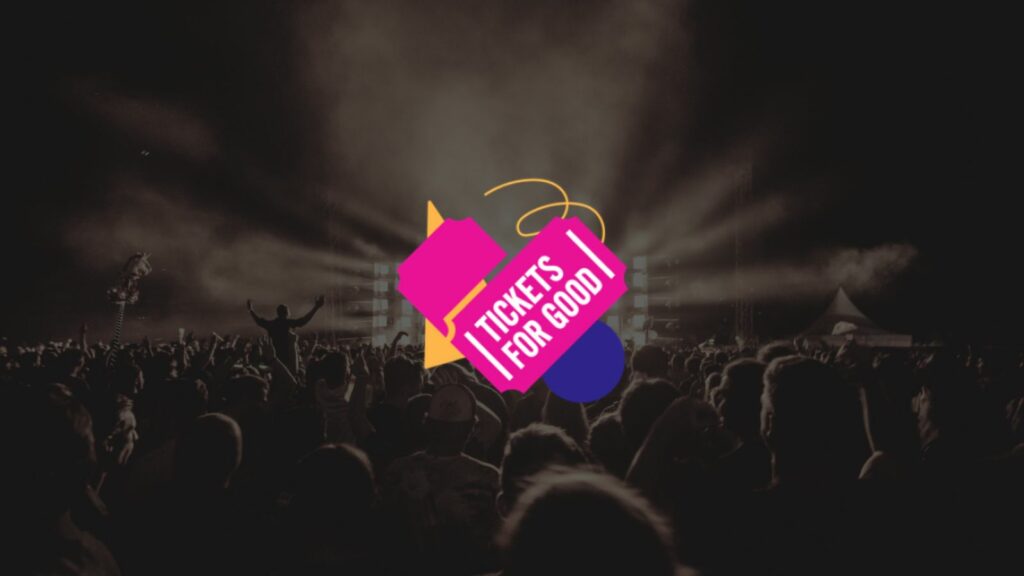 Founded: 2019 / Location: Sheffield
Co-founded by Steve Rimmer and Neville Mosey, Tickets For Good is a platform for businesses and event promoters to offer free event tickets to NHS staff and charity workers. To date, Tickets for Good has over 250,000 registered users and is backed by Robbie Williams, partnering with the singer on his recent tour. The platform recently launched a new programme, called The Ticket Bank, to give free and discounted tickets for a wide range of events to those affected by the cost of living crisis. Earlier in 2023, the company was selected to join the NBCU SportsTech accelerator, a programme that finds and fast-tracks tech start-ups.
iEthico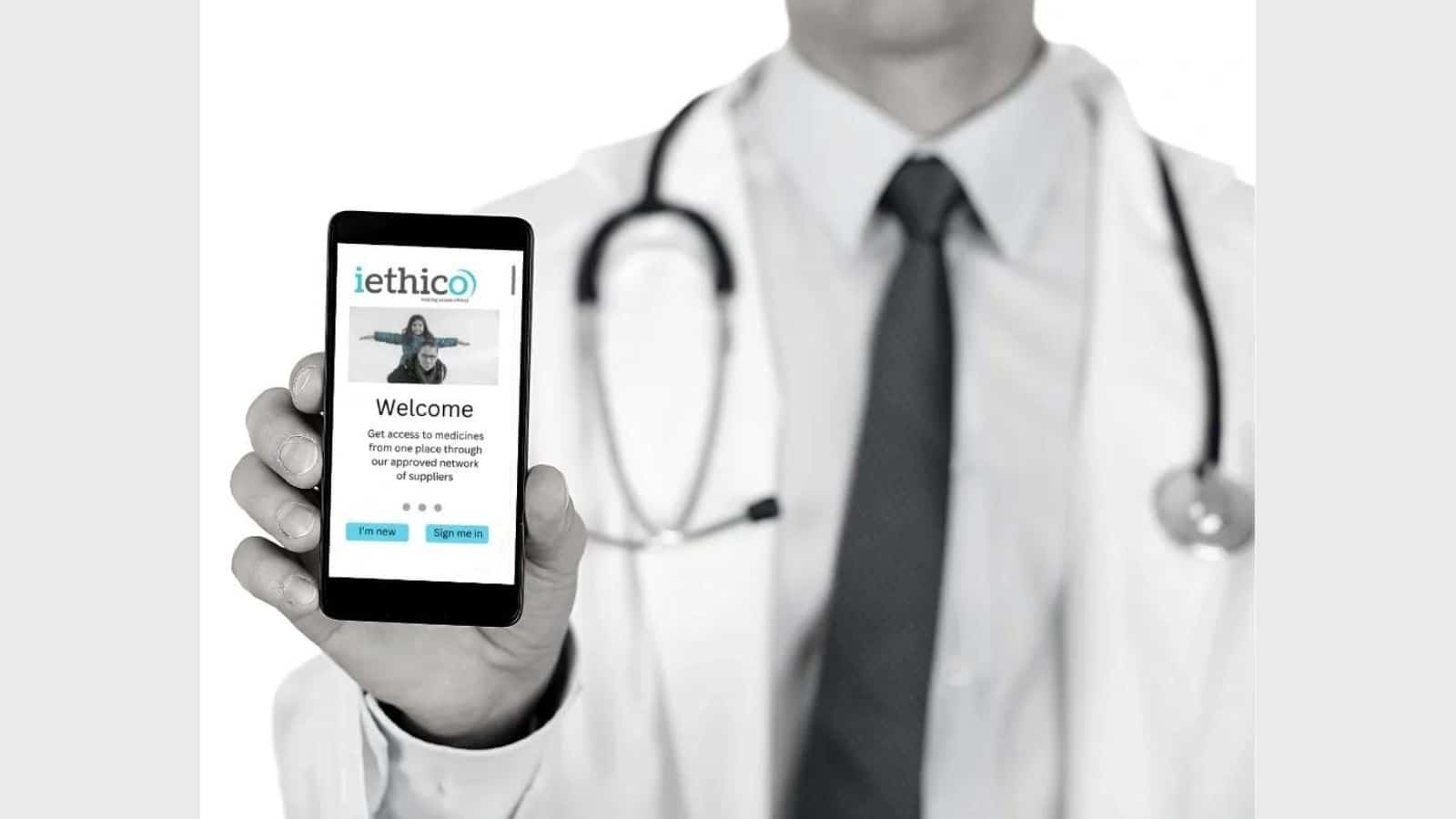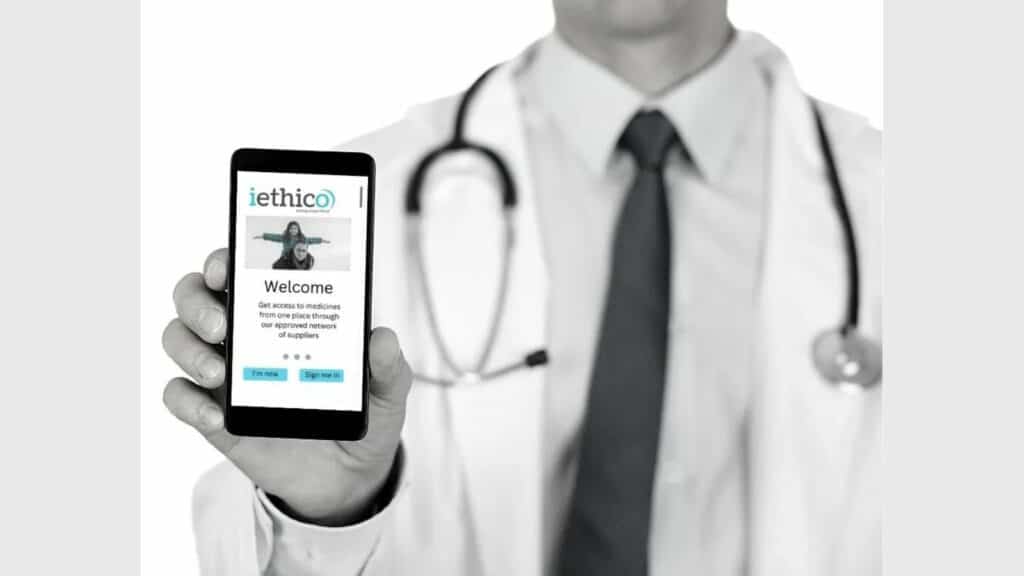 Founded: 2020 / Location: Harrogate
This Harrogate-based healthtech start-up aims to bridge the drug shortage gap by connecting pharmacists with medicines needed for their patients through its AI-powered solution to save time, drive down costs and deliver insights into where and when drug shortages may happen. iEthico received £625,000 pre-seed investment in 2022 and launched a beta version of its platform earlier this year with plans on the horizon to roll out the full version of the product soon.
VidiVet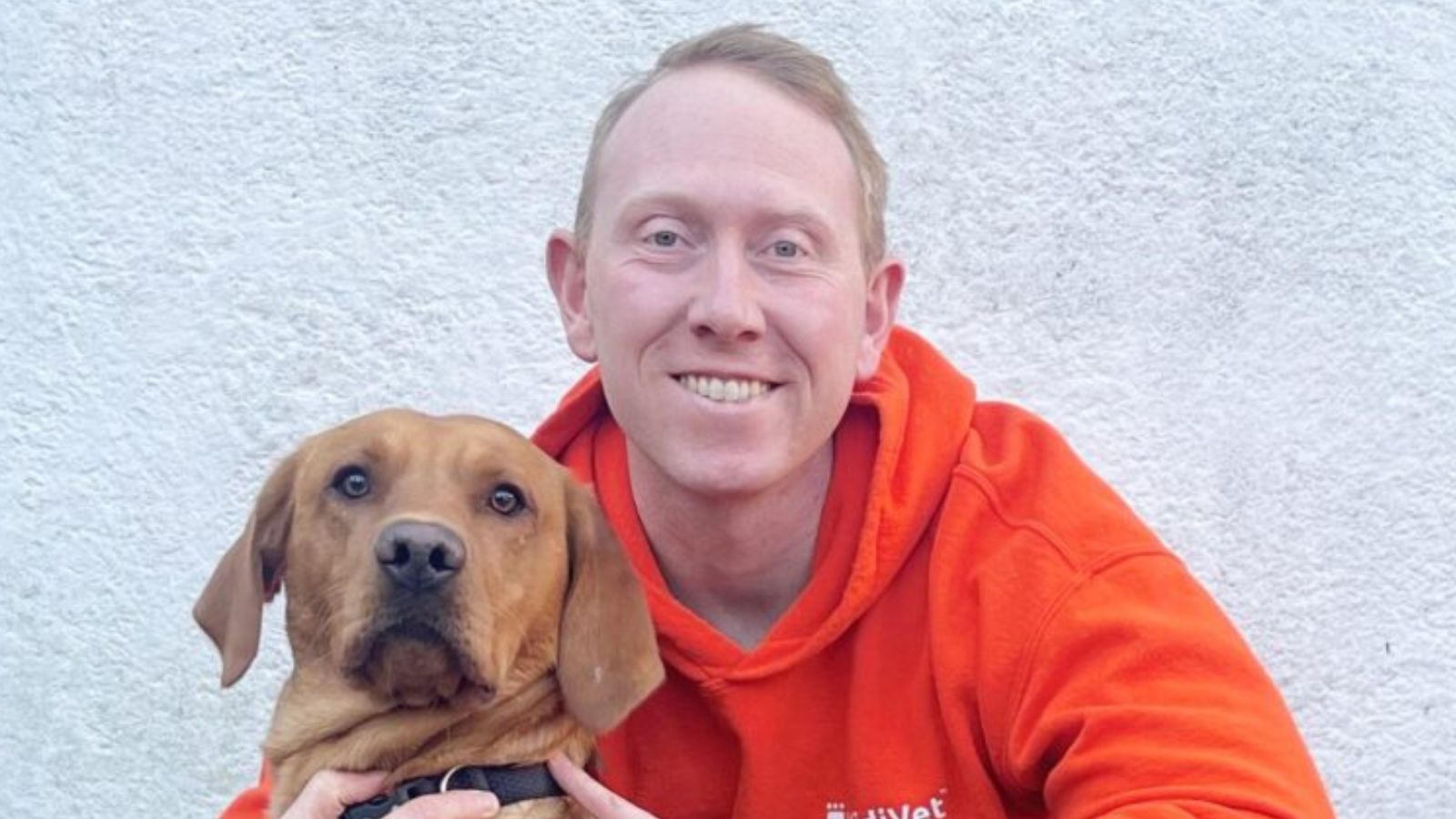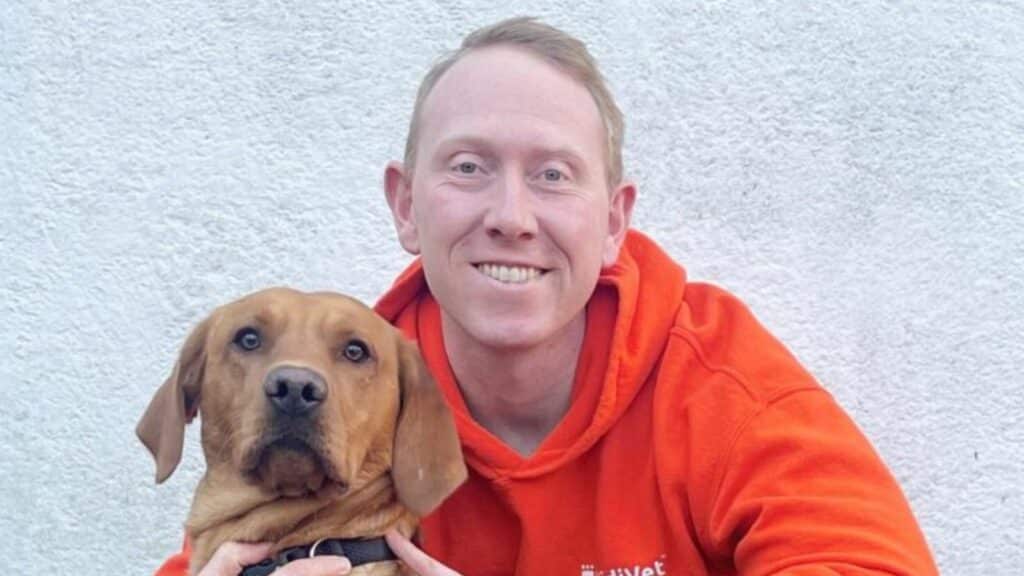 Founded: 2020 / Location: Liverpool
Founded by vet Ben Sweeney, this Liverpool-based pet-tech company offers pet owners immediate access to a UK-registered vet 24 hours a day. It's also growing its B2B client list, which includes pet insurance. After a number of fundraising rounds, VidiVet recently secured six-figure investment from fund:AI, a specialist artificial intelligence fund, and now employs a team of 60 staff, including a global network of vets who all work remotely.
Golingo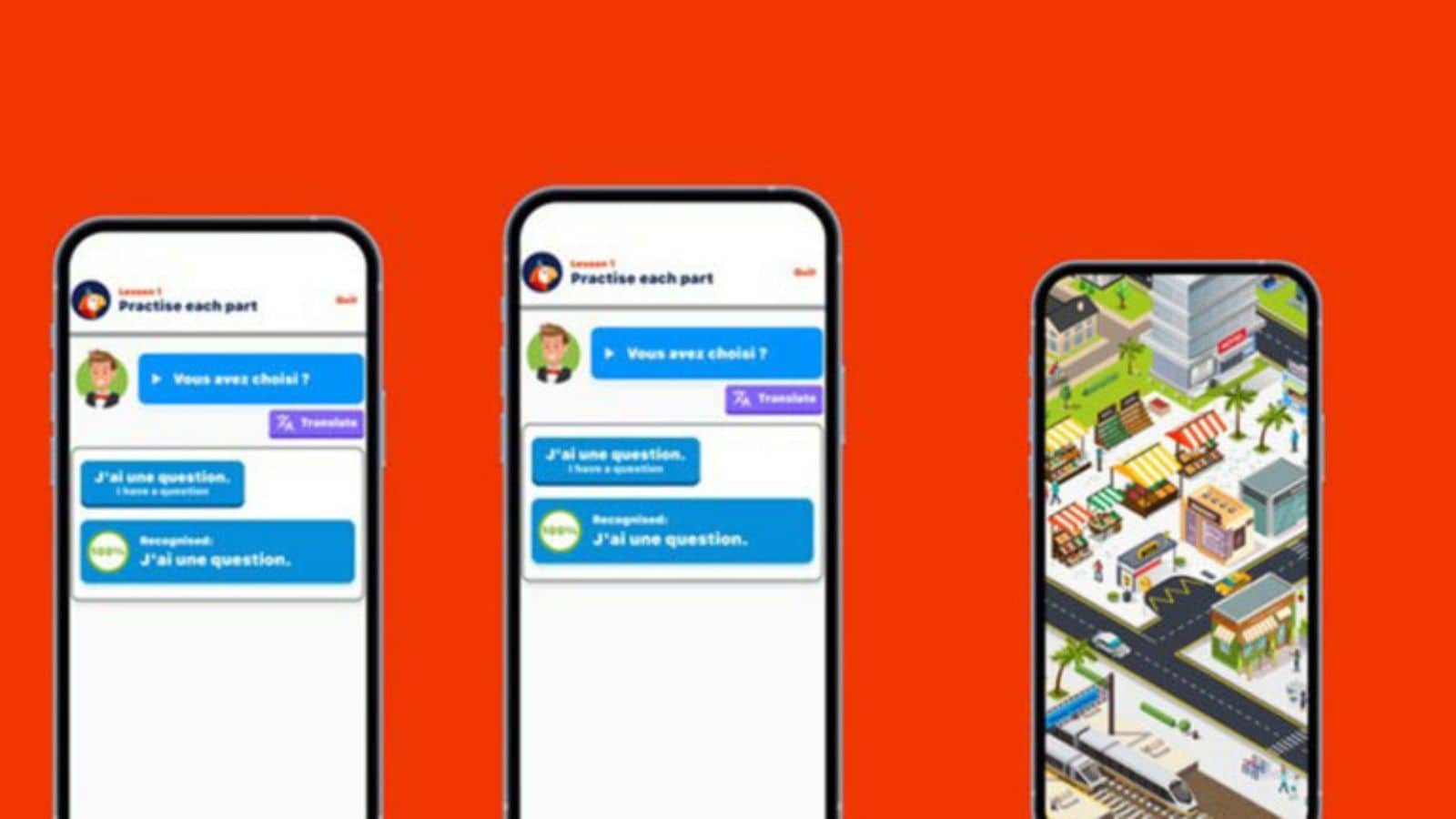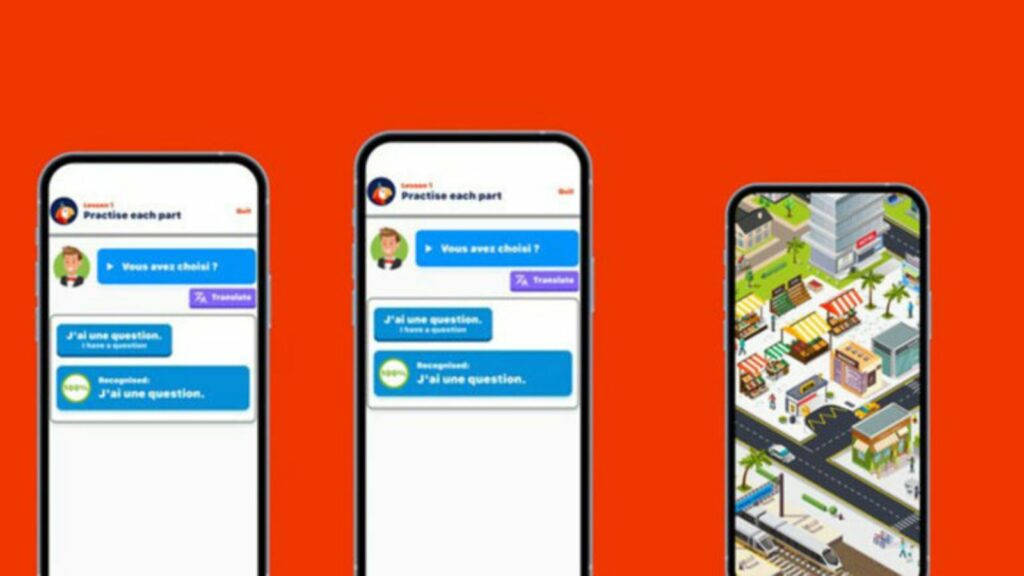 Founded: 2021 / Location: Manchester
The idea behind Golingo emerged after four friends became frustrated with their lack of fluency after many years of language learning, deciding that practicing real-world conversations were the best way forward. Starting out initially as an experiment, this app now offers language learners with immersive speaking and listening practice around different locations in a virtual town called Pollywood. Manchester-based Golingo has also developed coaching packs and a GCSE syllabus learning pack and is adding more features to the app, which has already been downloaded by almost 600,000 users.
Sponsors