Prestonian Oscar-bothering animator Nick Park may have to look for a new day job after the company that supplies clay for his models ceased trading.

Devon's Newclay Products ceased trading in March, and the latest update on its website reports that its remaining IP will remain for sale only until December 31, meaning its specialist animation clay Lewis Newplast will soon be an ex-claymation.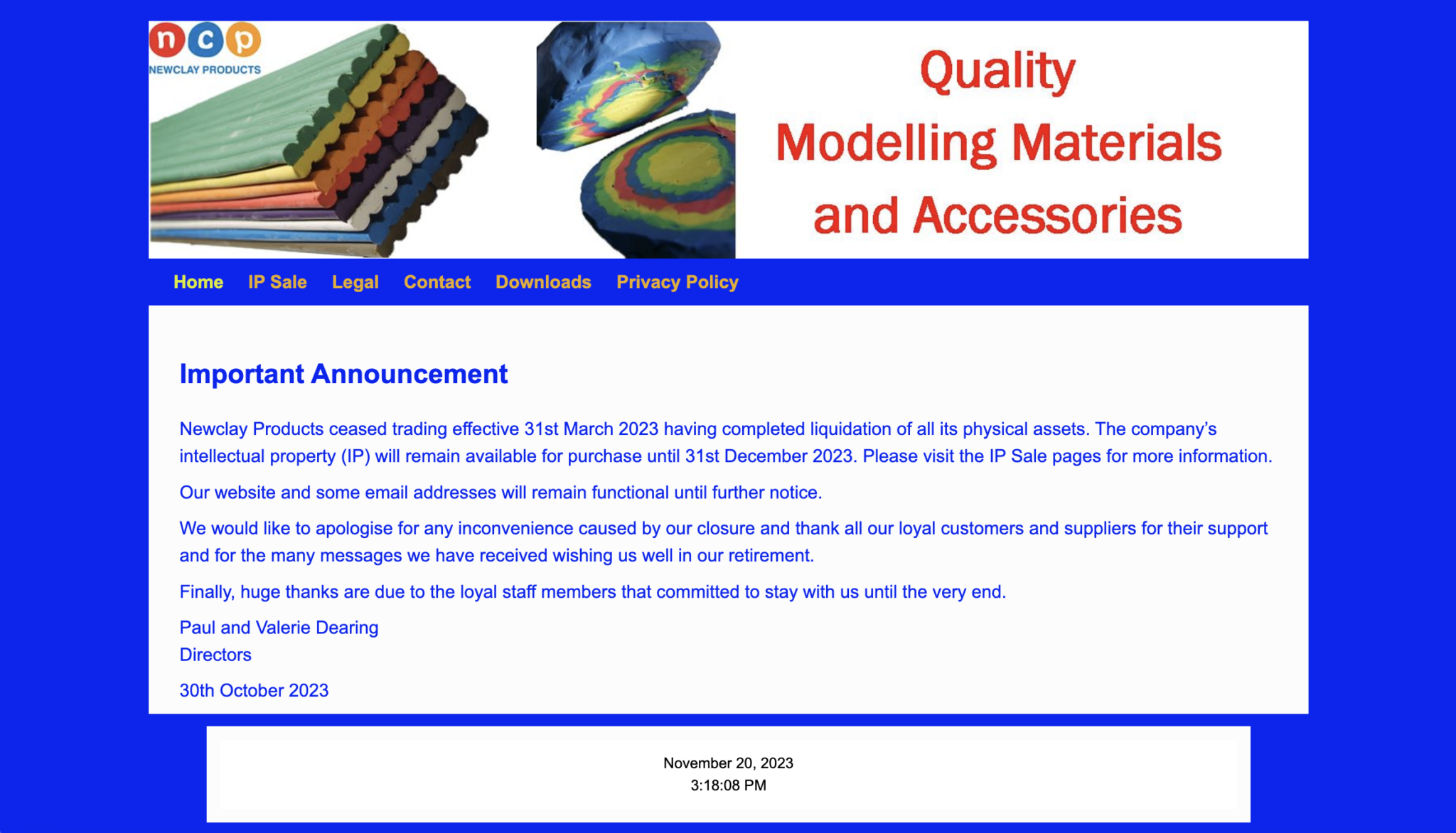 The Telegraph reports that the art teacher couple who set up the company, Paul and Valerie Dearing, are retiring and failed to find anyone to take the company over: "We ran the business for 16 years and it was thriving, but we couldn't find anyone who wanted to take over the firm after we retired so we sold off everything," Paul Dearing told the paper.

The report added that Park's Aardman Animation, the powerhouse behind box office hits Wallace and Gromit and Chicken Run, has enough clay left for one feature film – presumably the in-production latest in the Wallace and Gromit saga, due to release on the BBC and Netflix next year.

Valerie Dearing told The Telegraph that Park and co had snapped up "40 boxes" of their specialist clay to see them through that project, and then who knows?

According to the website's latest, Park has just over a month to snap up any remaining supplies from the couple, but given the imminent holiday period it's significantly less.

If any Northern specialist clay manufacturers would like to step up, perhaps we could lure the four-times Oscar winner out of his Bristolian exile in time for next year's Manchester animation festival?