The Meatless Farm Co has appointed Coca Cola's former company strategist as its Chief Marketing Officer.
Lone Thomsen has been a strategic adviser to the firm for the last 2 years and prior to that was Global Strategy Partner at Carat and also held senior roles at Universal McCann and MTV Networks.
Her arrival comes days after the business announced a 7 figure deal with Channel 4, through its commercial growth fund. This will see the broadcaster take an equity stake in the The Meatless Farm Co in exchange for commercial airtime.
"We're experiencing an exponential growth in flexitarians who are substituting meat with a plant-based diet for health, environmental and animal welfare reasons, and the response to the products in the UK, Europe and wider has been phenomenal," she explained.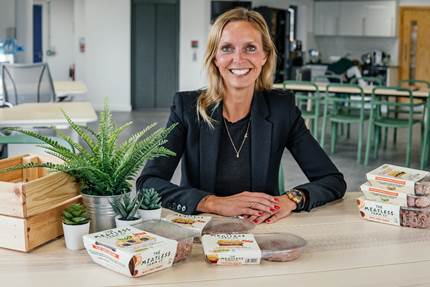 "I've been a supporter of The Meatless Farm Co since launch as its purpose driven values align strongly with my own. Moreover, with the meat alternative category growing substantially and the expansion into the US it was a natural choice for me to join the team. I'm beyond excited about the journey ahead and convinced that together we're going to grow the brand to new levels."
The firm has secured listings in 3 major UK supermarkets, as well as growing overseas in Ireland, Sweden, Hong Kong, Canada and the UAE. It has just signed up with Whole Food Market stores in the USA, which founder, Morten Toft Bech described as a "game changer."
"It's fantastic news that Lone is joining the Meatless farmers. It's such an important time in the company's evolution as the global market heats up," said Toft Bech.
"Lone has been a strategic advisor to us since launch and as Chief Marketing Officer, her experience, knowledge and passion will really help drive the company and its continued growth, globally."
During her time as Head of Media & Connections and IMC Lead at The Coca-Cola Company, Thomsen helped launch Fuze, Honest, Coca-Cola Energy and Signature Mixers.