16 December 2019
Leeds' Prohibition wins retained comms brief with EdTech firm Smoothwall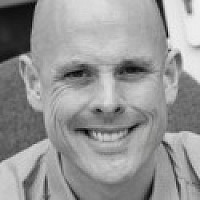 Leeds-based integrated communications agency Prohibition has won a major new retained comms brief from leading digital safeguarding solutions provider Smoothwall.
The agency has been briefed to grow Smoothwall's brand among its key audiences, which include designated safeguard leads, IT leaders and head teachers, with the aim of further building its reputation as the most trusted provider in the market.
Smoothwall works with 10,000 schools, colleges and academies across the UK. Prohibition's work will encompass content creation, social media strategy, and lead generation integrated communications.
Karen Woodhead, Global Marketing Director at Smoothwall, said: "Prohibition boasts a great team who have made it their business to get under the skin of what we do. They just get it, and that makes them very easy to work with.
"Their integrated approach, spanning content creation, public relations and social media also forms a great synergy with the sophisticated and commercial focus of my own marketing team.
"What we do as a business is crucial in helping keep children safe, as such we have to ensure our partners share our values and ethos and are truly passionate about delivering quality work."
Will Ockenden, director and co-owner at Prohibition, added: "Smoothwall is an extremely innovative and exciting company at the cutting edge of EdTech. This, combined with the sensitive and often complex issues the company is involved in, makes this a nuanced but highly rewarding brief for the Prohibition team."