26 May 2022
Blackpool's Ballroom Battle waltzes onto BBC One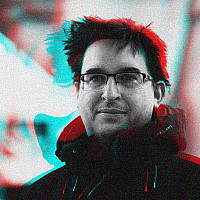 Stacey Dooley's new production company is making an hour-long documentary, recorded during the Blackpool Dance Festival.
Blackpool's Ballroom Battle will feature the thousands of dancers who descend on the seaside town for the world famous competition.
"The minute I was introduced to the extraordinary world of ballroom, and Latin I was hooked! The culture, the passion, the dedication, the anecdotes, the sequins! We are hoping to deliver an insightful, thrilling look into an iconic scene that has until now, felt relatively undiscovered. And I really can't wait," stated Stacey Dooley, Executive Producer for Little Dooley.
It's the first entertainment commission for Little Dooley, which she set up last year in association with Keshet-owned Greenbird Media.
"I am so excited to bring Blackpool's Ballroom Battle to BBC audiences. Little Dooley has done a fantastic job in getting access to the Blackpool Dance Festival, which has long been a hidden and mysterious world to those not in the dancing community," explained Kate Phillips, BBC's Director of Unscripted.
"In the programme we will get to witness some absolutely thrilling ballroom dancing, and go behind the scenes to see the stamina, hard work and dedication that it takes in order for these spectacular dancers to get to the top."
The dance competition has been taking place in Blackpool for almost 100 years.
The Executive Producers for Little Dooley are Stacey Dooley and Wendy Robbins and it's is directed and produced by Clare Johns.