16 October 2019
Channel 4's new Nations & Regions boss on opening in Leeds, working with indies and why London staff haven't moved North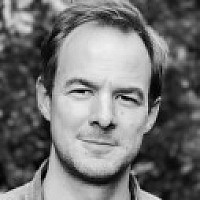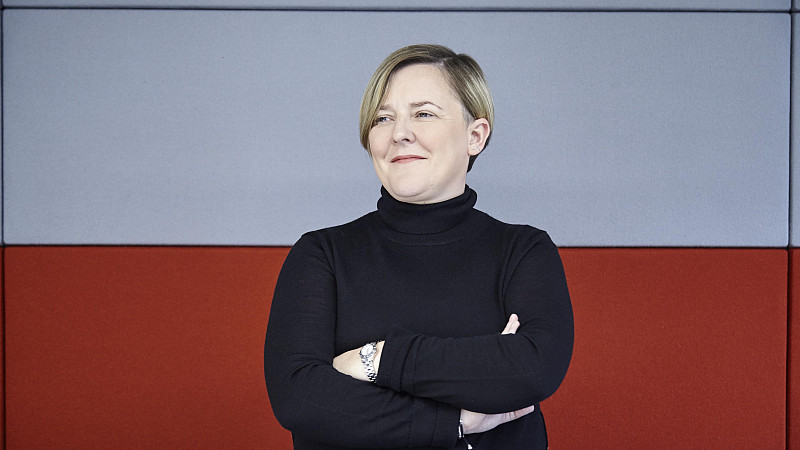 The new boss of Channel 4 Nations & Regions has pledged to be the "best possible partner" for the independent sector as the broadcaster opens its new national headquarters in Leeds.
Former BBC executive Sinead Rocks, the new Managing Director, Nations & Regions, has been overseeing the establishment of the new city centre base with Leeds having been chosen ahead of Manchester and Birmingham a year ago.
The new HQ will accommodate staff from a range of different departments, including programme commissioners, the new Digital Creative Unit, the Channel 4 News news hub, and staff across a variety of creative, digital, operational and supporting functions.
Staff are currently occupying a temporary office while the historic Majestic building is restored. The broadcaster will lease over 25,000 square feet of space on the third, fourth and fifth floors of the building and work will be finished next year.
Rocks said the broadcaster was around halfway through its recruitment process, with 50 already started and a further 50 to join by Christmas. By next year, 200 will be based at the new HQ. New creative regional hubs in Glasgow and Bristol will open over the next fortnight.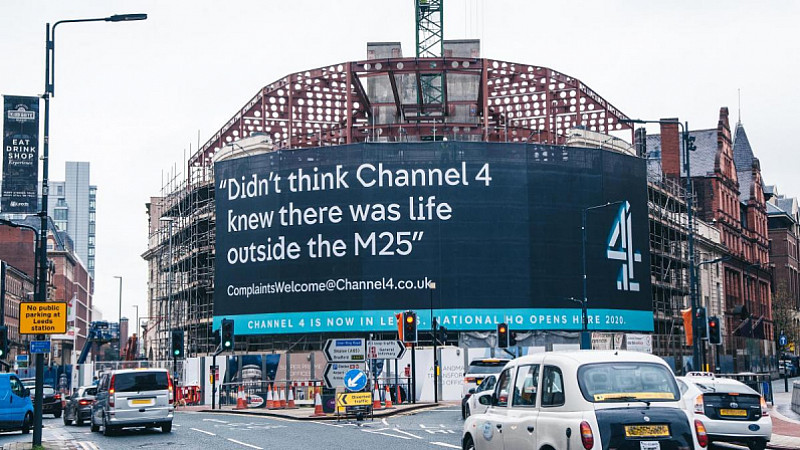 And Rocks, who labelled it the "single biggest transformation since the channel was set up", told us it was "not just about opening new offices for the sake of it".
"It's about changing the way we work with suppliers to create the best content that reflects the UK as a whole," she said.
"My role is about making sure the whole '4 All the UK' strategy is delivered. That means making sure we have 50% of commissioning spend outside London by 2023 (in 2018 it was 45%). We need to play our part in ensuring there is a hugely successful production sector outside of London, without commissioners always having to dip down south. My strategy focus is to work out what we need to make this a reality. 
"Another key thing is to use this as an opportunity to get fresh, new talent into the creative sector as whole: people who would have never considered a career in the media before. How do we supersize that?"
Earlier this year it was reported that between 70 and 90% of staff working in London-based Channel 4 roles had chosen to take redundancy instead of move to Leeds.
But Rocks, who made the move to MediaCityUK with the BBC, said it had nothing to do with an "anti-Salford or anti-Leeds mentality".
"What we have seen when other operations move is that it's just not possible for everyone to go wherever their role goes," she said. "People have commitments, partners with other jobs, and children. The heads of department in Leeds have real seniority, and there's a commitment that the executive team will meet outside of London once a month. 
"People who can't come have got compelling reasons - it's rarely about the end destination, it's not an anti-Salford or anti-Leeds mentality. What we have at the moment is beautiful mixture of a whole bunch of new hires and a core of staff who have made the move and are really determined to make it work. Colleagues who have already visited us have been hugely jealous that we are in beautiful new spaces kitted out with the latest technology."
Rocks pointed to the impact the broadcaster's decision to move to Leeds had already sparked. True North has expanded its post-production facilities, True Vision Yorkshire received investment from Channel 4 as part of the C4 Indie Growth Fund, and Workerbee (previously Endemol Shine North) and 24 Hours in A&E producer The Garden have both opened bases in the city this year.
Although the decision to plump for Leeds over Manchester and Birmingham had come as a surprise to many at the time, Rocks said it had come down to two factors.
"The decision predated my arrival but what I do know is that it was fought and fought over. For Leeds it was two things that stood out: the ambition of the city in terms of really wanting to use this to enhance the production sector and provide opportuities for young people and make it as big as good be. 
"I also think that Channel 4 was set up to provide an alternative voice, and so it is a very Channel 4 thing to do to go to Leeds."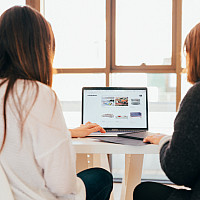 Join us at Creative Courage alongside Channel 4 and McCann Leeds
Sinead Rocks will speak at the upcoming event in the heart of Leeds.