07 January 2021
Brandon recruits following client wins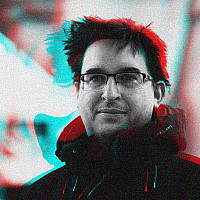 Brandon has announced two new recruits following a series of client wins at the end of 2020.
The North West branding agency has appointed Beth Johnson as Account Manager. She returns to the region after working at BrandMe in London, where she led projects for Birdseye, Lucozade and Ribena.
"I'd kept a keen eye on Brandon for a while, as it's very rare for a medium-sized brand agency outside of London to have such a strong calibre of consumer goods clients," she said.
"And all the creative work I saw from the outside shone through. Now I've got the pleasure of working alongside the great team behind it all, and as the business looks to expand further in 2021 and beyond, it's a very exciting time to be on board!"
The second new arrival is Brand Strategist, Tessa Hill, who's previously worked at Propaganda and Robot Food.
Of the appointments, Managing Partner, Richard Taylor said:
"2020 was the strangest year of my life and we bore witness to many businesses struggling to win their fight to survive. We're extremely fortunate to work in the consumer goods space, working with clients we love and picking up a series of new clients in the second half of 2020.
"This has allowed us the opportunity to bring both Beth and Tessa into the Brandon family and they've have hit the ground at speed – despite the challenge of not having met most of the team face-to-face due to the pandemic lockdown. It's going to be exciting to see them and the business grow in the year ahead."