03 August 2021
Evoke Creative makes Apposing acquisition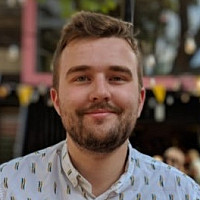 A Liverpool-based app design and development agency has been acquired by Evoke Creative as part of its active expansion plans.
Apposing, which will continue to operate as an individual brand from its creative studio in the city, becomes part of Wirral-based Evoke Creative to strengthen its solution offering, and help it 'close the loop' on its full-service proposition.
Evoke - which specialises in digital signage and interactive solutions for retail, hospitality and public sector clients - is backed by BGF and provides options including video walls, interactive displays and payment terminals to brands like JD Sports, Travelodge and McDonald's.
Co-founders Neil Clark and Dean Ward, CEO and CTO respectively at Evoke, said: "We're delighted to welcome Apposing to the Evoke Group. When shortlisting candidates for acquisition, Apposing stood out clearly as leaders and innovators in their thinking, creativity and technical ability.
"We can't wait to begin a progressive program of incorporating their skillset into our overall offering to help our clients sell more to their customers.
"[We] believe that we have a unique opportunity to blend the 'in-store and in-pocket' experiences to help create a seamless customer experience and enhance the way in which consumers interact with the brands they love - whether that's in store or online."
Dave Brown, Managing Director of Apposing, said: "This is a really exciting development in the Apposing growth journey, providing us with the ability to scale our activities and work with an expanding list of new clients. There are a number of strong synergies between the two teams, and we're looking forward to the prospect of working together."
Apposing was sold in 2016 to Webtise before demerging in 2017. Investors Vin Chinnaraja and Patrick Altoft exited at the end of 2020 after achieving a compound annual growth rate of 40%.