15 November 2017
Team Cooper produces Amsterdam conga game for DFDS Seaways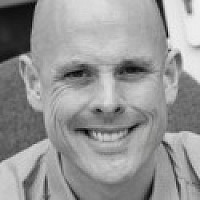 Sheffield's Team Cooper has produced a 'Capital Congo' game for DFDS Seaways.
The objective is to collect passengers from the streets of Amsterdam before the ferry leaves, collecting time bonuses and navigating the canal side markets.
The game offered the chance to win an Apple Watch and players are able to unlock special offers by collecting points.
Team Cooper has worked with DFDS for five years and the new game has already had 17,000 unique users who have played the game more than half a million times.
James Butler, Head of Conversion Marketing at DFDS, said: "The brief this time was quite a challenge, especially after the success of the Epic Adventure game. We wanted to keep the momentum up and release another game quickly to convert players to customers with unique special offers."
Tim Cooper, director and producer at Team Cooper, added: "We're thrilled this game is proving popular, we found an unrelated online forum where players were joking about how addicted they were to the game and sharing tips on how to get higher scores to stay in the top 100. 
"That's what it's all about for us, making games that people enjoy and want to engage with."