29 January 2018
Speakers from AO and Blippar among latest names to confirm for Prolific North Live expo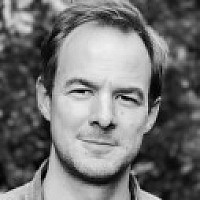 Speakers including AO Retail's David Lawson and Blippar's Mikela Eskenazi are the latest big industry names to confirm their appearance at Prolific North Live.
Now just over five weeks away, the two-day expo returns for a third year on February 28th and March 1st.
It will again be hosted at Event City in Trafford Park, Manchester.
David Lawson joined AO in 2010, with a background as a chartered accountant in the manufacturing sector. His first role at AO was running the pricing team within the commercial department. Over the next few years David progressed quickly through the company and in 2014, he joined the AO group executive team as group ecommerce director. At the start of 2017 David now heads up the UK retail business looking after trading, supply, commercial, contact centre and marketing at AO. He is responsible for UK P&L and strategically driving the business forward.
Mikela Eskenazi is an award winning commercial leader and Augmented Reality (AR) expert, building high-profile campaigns with the world's largest consumer and retail businesses including Procter & Gamble, Unilever, Nestle, COTY and more. Recognised as a "Digital Maverick" and named one of the top female digital marketing leaders in the UK by Campaign, Mikela oversees multimillion-dollar partnerships as the Commercial Director EMEA at Blippar, leading a team which works closely with consumer brands, retailers and agencies to build best in class AR experiences. As part of the company's senior management team, Mikela also plays a leading role on strategy, talent acquisition, and product development. Prior to joining Blippar, Mikela worked in banking, where she developed a keen interest in technology and start-ups.
James Chandler joined the IAB in March 2017 as the trade body's first ever chief marketing officer. He leads the IAB's efforts in engaging with brands and agencies and re-asserting positivity around digital. James spent nine years at WPP media agency Mindshare, most recently as Global Mobile Director, where he was responsible for the agency's mobile output across its network of 166 offices in 86 countries. During this time, he was voted Mobile Marketer of the Year by Mobile Marketing Magazine, featured in The Drum's Mobile Top 50 and helped Mindshare win Global Mobile Agency of the Year. He joined the IAB from Snap Inc. He has featured on Channel 4, Sky, Bloomberg TV, BBC World News and BBC Radio's 4's Today programme – as well as speaking at various marketing events in Europe, Asia and US.
Dom Raban has been creating 'stuff' for nearly 40 years, from punk fanzines in the 1970s to content for emerging technology platforms now. He's been in the digital space since the start, building his first website in 1995 and his first 3D virtual environment in 1996. His current agency, Corporation Pop, was launched in 2007 and was one of only 35 companies worldwide to be accredited as Gold Solution Providers for Second Life. In those heady days of virtual worlds they delivered several ground-breaking corporate and educational projects for clients including EMI, BP, the NHS and Manchester Business School. Since 2010 they have focused on Unity 3D development and have built immersive virtual environments for all sorts of use cases, from connected TV applications to avatar-based software that helps young people with mental health issues. For the last three years they have focused on bringing their experience with immersive 3D spaces to virtual and augmented reality.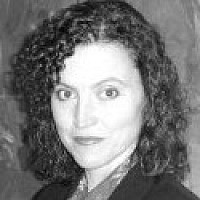 Great stand locations still up for grabs!
Get in touch with Jill Taylor, Expo Director, to find out more
Prolific North Live provides delegates with real-time experience and learning in:
Marketing Technologies
Immersive Technologies – AR/VR/MR
Digital innovation
Branding
Experiential
Content and engagement
Communications and PR
Printing innovation
Broadcast and visual content
Advertising and media
There are numerous ways for businesses to become involved, including Event Partnerships, Keynote Seminar sponsorship, Agency and Innovation session sponsorship, Growth Finance Hub sponsorship and Drinks sponsorship.
For exhibitors, stands for Prolific North Live '18 start from just £1,378 +VAT with a variety of stand sizes accommodated.
To find out how you can book a stand today and secure a prime location in the exhibition hall, please contact Jill Taylor on 07879 471636 or by emailing jill@prolificnorth.co.uk.