20 February 2020
Where We Work: Reform Radio, Manchester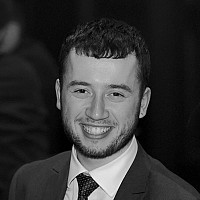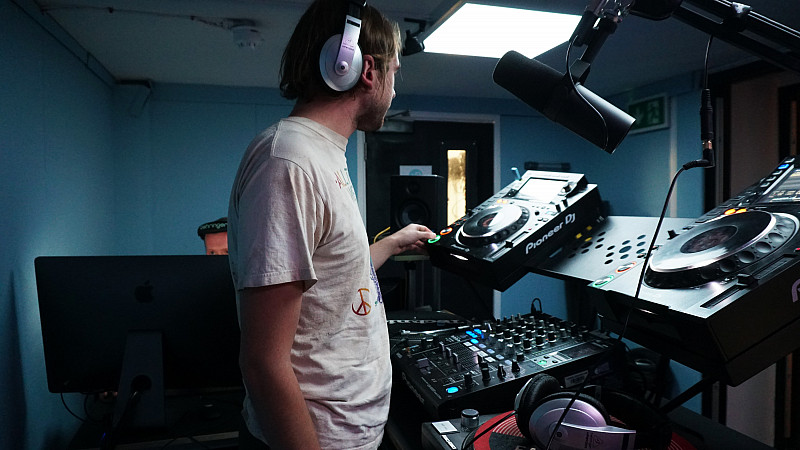 Reform Radio is a not-for-profit arts organisation operating inside Bonded Warehouse in Manchester.
The company is multi-award winning, not-for-profit arts organisation and online radio station, using the engagement of radio and music to work with young people and upskill them for employment. The location is part of All Work & Social's portfolio of workspaces.
The space also includes a production studio, where Reform develops and records podcasts for clients, and makes content for the likes of BBC Radio 2, BBC Radio 1Xtra, Gaydio, The Audio Content Fund, Jägermeister and Oxfam.
We spoke to Sam Oliveira, Director of Reform Radio to find out more about the space...
"We've spent well over a year building and honing this space to be as multifunctional as possible so that it can work for all the different areas and aspects of our business, often simultaneously. We love the community All Work & Social are creating within the building, fostering new working relationships between tenants and the wider Enterprise City Community."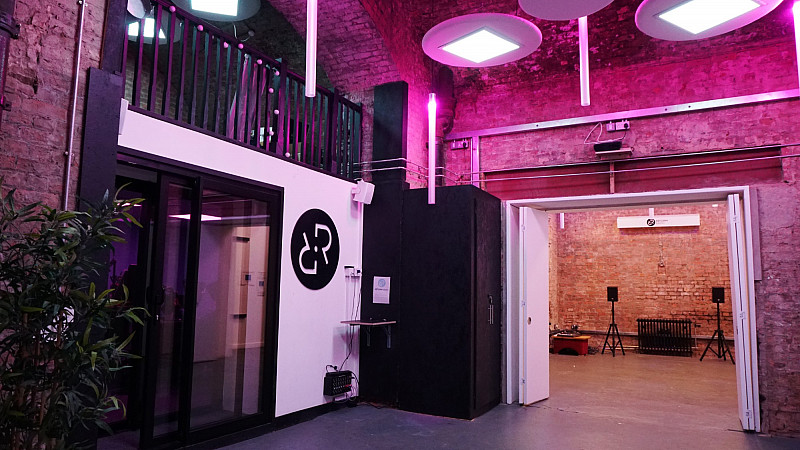 Tell us a bit more about the facilities here.
Our studio and events space complex is essentially three beautiful brick arches in the basement of Manchester's oldest warehouse. To fit in with the ethos and look of All Work & Social properties, we've fit out our space with modern facilitates without detracting from the incredible heritage of the building. 
We have a dedicated podcast recording studio, isolated from the rest of the spaces and acoustically treated. Our rates start at just £70 an hour plus VAT inclusive of an engineer with big discounts for block bookings.
Uniquely for central Manchester, we are able to record panel shows, roundtable discussions and interviews, either behind closed doors or in front of a live studio audience. 
We have a full PA, front of house desk, DJ equipment, projectors and a wall to ceiling TV wall, making the space perfect for events, intimate live gigs, workshops and product launches.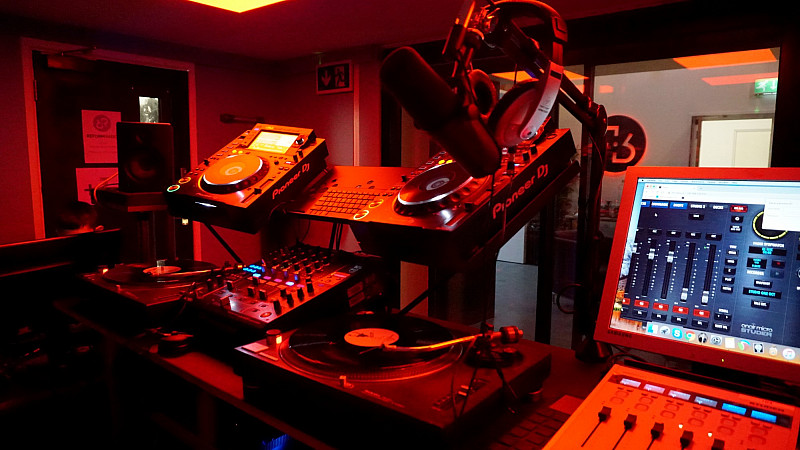 What other sort of work goes on here?
As well as broadcast standard podcast production and recording facilities, we specialise in developing and delivering bespoke workshops and panel discussions for our clients and partners, using the impact of music and radio to drive engagement and create a variety of multiplatform content.
Previous work includes a live radio ballad encompassing debate, spoken word and musical performances for Audio Content Fund and Gaydio, an influencer and radio workshop with Snoochie Shy for Reebok and music production workshops for Ableton.
As an independent production company, we've made programmes for BBC Radio 2, BBC Radio 1Xtra, Gaydio, Audio Content Fund, Jägermeister and Oxfam. Our 1Xtra documentary was nominated in the best producer category at Audible's Audio Production Awards and was chosen for Pick of The Week on BBC Radio 4.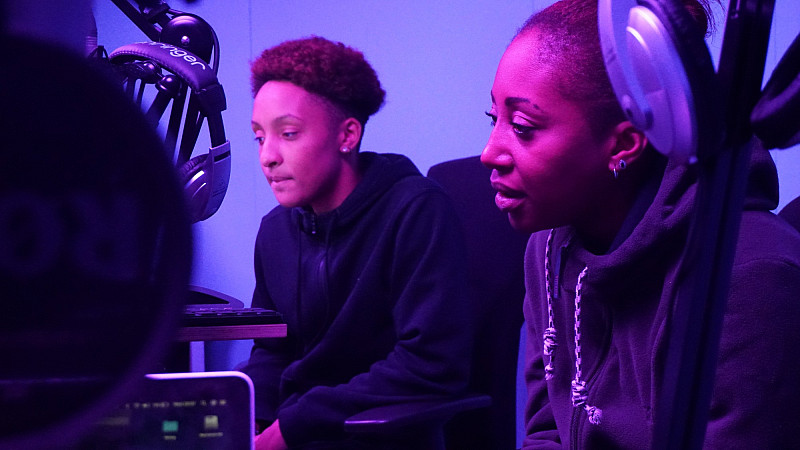 Why is the workspace appropriate?
It helps us develop and train young people for work in the rapidly expanding audio and digital industries, as we can embed employability skills into engaging radio-making activity.
During a recording session or behind the scenes when someone is editing their production, we will be actively training a young person to ensure they have relevant, hands-on industry experience. In 2018 we won Gold for Grassroots Production at Audible's Audio Production Awards in recognition of our work in this field.
Through All Work & Social, staff also get access to networking opportunities and exclusive community events throughout the year, providing an opportunity for collaboration with likeminded people within our building.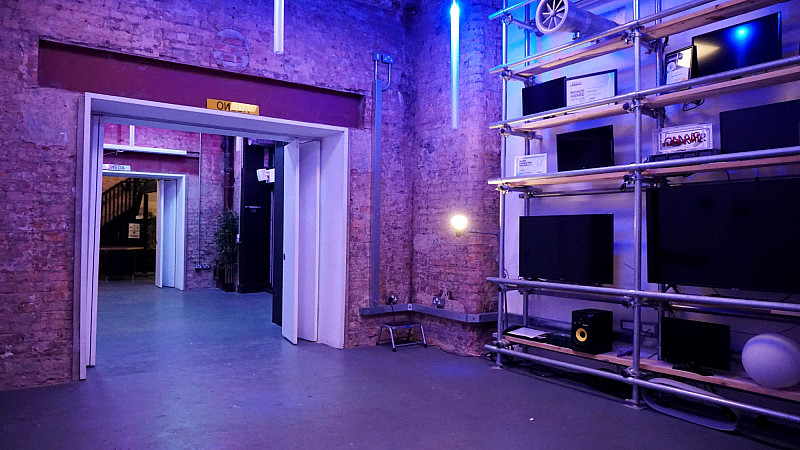 Who works here?
We currently have around eleven full-time staff (including three directors), the majority of who have come through one of our employability outreach programmes. We have a Junior Accounts Manager, a Junior Studio Manager, a Station Manager, a Content and Marketing Manager, an Operations Manager and a Project Leader.
The rest of our staff work in either recruitment for or delivery of our outreach workshops. These are the bread and butter of what we do and why we started this organisation in the first place.
We have a mission where every young person in Greater Manchester has the opportunity to achieve their full potential and we believe in the engagement of radio and music and as well of the structure of our workshop programming to do this.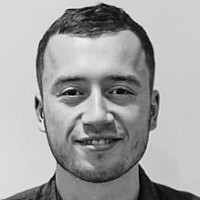 Do you work somewhere interesting?
For a chance to be featured in Where We Work, send some workspace photos to Josh by clicking more.