14 February 2014
Men make better shoppers on Valentines Day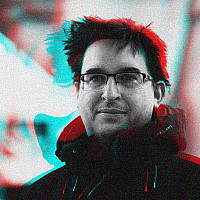 According to research from retail marketing agency, Savvy Marketing, today is the only day of the year when men make better shoppers.
The Leeds-based firm was looking into retail habits for February 14th and also found that 23% of shoppers planned to spend more this year, but that retailers had started their seasonal executions later than normal.
"Disappointingly, many are presenting uninspiring displays that fail to maximise the opportunity with a market of shoppers who were willing to part with their cash," explained creative strategist, Isla Kirby.
"Many displays are lacking a call to action and fail to put forward a point of difference and inspire shoppers to part with their cash. Interestingly, discounting and promotional activity has been evident across categories early on – particularly noticeable with confectionary, cards and jewellery retailers. It begs the question of whether margins are being missed with shoppers who are keen spend more to make the day special?"
The research found that 58% of women versus 50% of men agreed that Valentine's Day was a special day, while 46% of women and 53% of men strongly agreed that they didn't mind spending more to make the day special.
However, when it comes to buying gifts, the men seem to come out on top:
From Poundland if you're struggling for a pressie
Top of the male wish list - Restaurant meals, a card, chocolate
Top of the female shopping list for their man: novelty socks (42%), cuddly toys (27%), champagne/sparkling wine (25%).
[Only 4% of men stated they wanted novelty socks or a cuddly toy]
Top of the female wish list - flowers, a card, restaurant meals
Top of the male shopping list: restaurant meals and flowers, cards, chocolates.
"Based on our research it seems that for this one day of the year, the men actually make for much better shoppers – purchasing gifts that women actually want! It appears that there's plenty of room for improvement and more of an insight-led approach to making the most of Valentine's Day so that both of the sexes receive gifts on their wish list!" added Kirby.
As for retailers themselves, shoppers wanted supermarkets to offer more Valentine's meal deals, a good range of gifts to buy and dedicated Valentine's Day aisles.
Savvy Marketing conduct a bi-monthly shopper panel survey of 1000 shoppers online.