18 October 2015
Manchester City wants fans' views on badge change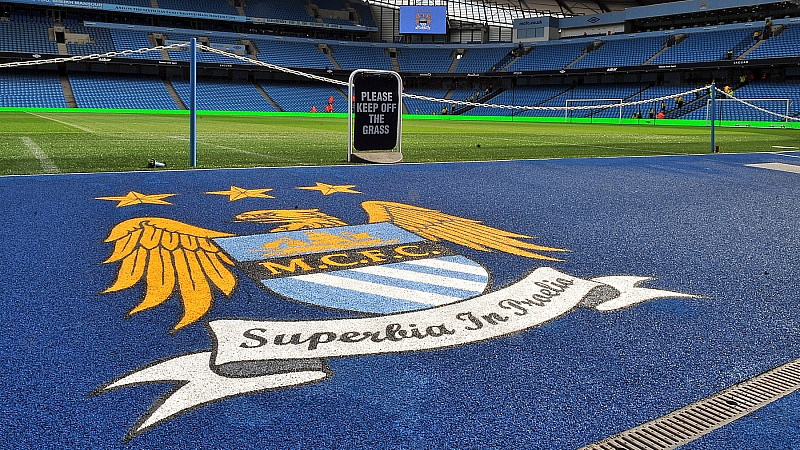 Manchester City Football Club has begun a four-week 'wide-ranging consultation process' over its official badge.
The consultation process with fans registered with their Cityzens programme started on Saturday morning and will include a questionnaire, a dedicated space at the Etihad Stadium's City Square, and a series of lectures about the club's history and previous changes to its badge. Fans can also air their views online.
Non-Cityzens can also visit the consultation space and send in their thoughts via online fan community City Voice.
The club said that 'Manchester City has undergone many changes over the years but the badge has always remained central to the club's values.'
"The badge is the most visual representation of Manchester City and is so central to our heritage," said MCFC chief executive Ferran Soriano.
"We are looking for our fans to share their views as to what they consider to be the most authentic symbols of the club. The views of our Cityzens are essential to the process; they will have a real say on the future of our badge."
It has had three official badges, with the most recent being The Eagle, which was first introduced in 1997. Introduced just before the fall to the third tier it saw the abandonment of the round shape and the introduction of a flat topped shield, an Eagle and, purely for style, three stars.
The consultation process will last until 14th November 2015 and the club said findings would be communicated 'later in the season.'
In September 2013, Everton Football Club undertook a similar consultation over its badge, overseen by Kenyon Fraser. The campaign led to the agency's chief executive, Richard Kenyon, eventually taking up the role of marketing and communications director at the Merseyside club the following March.