28 June 2017
Sky to introduce dedicated sports channels in revamp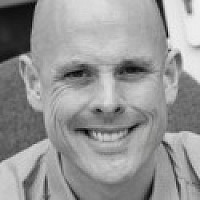 Sky Sports is scrapping its numbered channels and replacing them with dedicated sports channels - as well as introducing a much cheaper viewing package.
The shake-up will introduce two channels for football and ones for golf and cricket as well, to go alongside the existing Formula One channel. Another new channel, Sky Sports Arena, will host other content including rugby and tennis.
The cheapest sports package will now be a significantly cheaper £18, although the whole Sky Sports bundle will remain at a much higher price point.
Sky Sports' viewing figures have dropped significantly over the last year, with some analysts ascribing the dip to an increase in popularity of cheaper streaming services such as Netflix and Amazon.
Sky has put this down to airing more games per season, many of which feature less popular clubs; the relegation of clubs with relatively large fanbases such as Newcastle and Aston Villa; and the BBC's live Rio Olympics coverage in 2016.
Sky only added 40,000 subscribers in the UK in the three months to the end of March, compared with 70,000 in the same period last year.