07 April 2014
Monday Moves: The Space Project, HGA Creative, UKFast, The fresh Group and more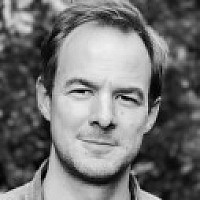 Each week, Monday Moves collates all the recent job-related news on Prolific North, as well as running through all the new opportunities on our job board.
Manchester agency Livelink has announced plans to increase staff numbers by a third over the next 12 months following a move to new headquarters.
In Leeds, two experienced PR professionals have set up their own consultancy, while the former head of digital at CheethamBellJWT has launched his own.
Jack Blanchard joins the Daily Mirror
In radio, Bauer Media has made a series of appointments across its Place Portfolio brand, while in publishing there's a move to the Daily Mirror for the Yorkshire Post political editor.
The Space Project, Manchester's new 360,000 sq ft drama production hub, is looking for a Stage Manager. Industry experience is required and you'll need to want to work "as hard as the current dedicated and ambitious team".
UKFast produces over 250 videos a year and the hosting provider needs an Assistant Video Producer to help it do it. You'll be using a Sony PMW-200 and Avid Media Composer, and you'll have "oodles of creative panache".
HGA Creative in Manchester is on the hunt for a new Head of Creative who is a "fantastic, client-facing communicator" who can produce designs that "take the breath away". You'll have previous agency experience and salary is not "a limiting factor".
The fresh Group, which "smashed" its profit target last year, has a number of new openings. The Cheadle-headquartered agency is on the lookout for a Senior Account Manager with a strong events background, a Workshop Manager to lead a team building sets, stages and exhibitions, a Senior Account Executive and Account Executive.
Still in Greater Manchester, a "major consumer brand" is after a Regional PR and Communications Executive to be the comms specialist for its regional marketing team. You'll be an experienced pro and the package includes a car. And at MediaCityUK, Down at the Social has an opening for an Account Manager.
In Leeds, a leading agency has a vacancy for a Digital Account Director with a "strong understanding" of developing, creating and producing digital campaigns, while two Manchester agencies have Digital Account Manager and Digital Project Manager positions available.
If you're more of an e-commerce specialist, there's an opportunity for an Online Marketing Assistant with a retail business in Manchester. A second European language, ideally German or French, would be a distinct advantage.
A Digital Media Analyst role has become available at a "globally recognised brand" in Manchester. You'll need to be an experienced digital media and marketing professional with specific expertise in web and mobile analytics, and if analytics is your thing there's also an Analytics and Insight Manager opening at a Manchester agency.
Someone with a background in CGI, 3D animation, rendering or film and video could be interested by the Video/Post-Production Manager role going with a "leading provider of cutting edge digital experiences".
Finally this week, there's a three-month Temporary Marketing Executive contract up for grabs with an "international fashion/apparel brand", based at its head office in Manchester.