08 February 2016
Monday Moves: Manchester City Council, BA Marketplace, iProspect, Home, Epiphany Search and more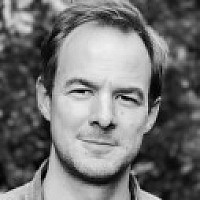 A number of new opportunities were added to our jobs board over the past week - we've collated them below:
On the jobs board this week, Manchester City Council is looking for a Senior Content Designer who will be responsible for its website.
It's an opportunity to "shape the development of innovative, engaging digital content across a range of platforms for Manchester".
You'll have responsibility for a small content team and must have "extensive" experience of "customer focused, task orientated content".
Property marketing company BA Marketplace has an opening for a Digital Marketing & CRM Manager who will help it grow from a "quietly disruptive" team to a "polished global property player".
A capable all-round marketer with CRM experience and a good understanding of digital is required.
iProspect is looking for a Digital Client Director with a background in performance marketing.
You'll have a "high level of experience" in managing digital campaigns, ideally for large, complex clients.
It's also after a PPC Manager who will run a team that will "produce work to the highest of standards and always smash targets".
Over in Leeds, Home has an opportunity for a Copywriter who is not a "closet novelist or a frustrated filmmaker" but a "dyed-in-the-wool wordsmith".
Epiphany Search, meanwhile, needs a Project Manager who will be a "methodical thinker" who will assist the team in managing the current web development pipeline.
And All Response Media needs a Media Executive and Digital Media Executive who appreciate a "work-hard play hard mentality", while Branded3 is looking for a PPC Executive.
Vivid has a couple of roles this week - it's looking for a Business Development Executive and a Junior Designer to work on a mix of international, national and regional clients.
Kagool also has an opening for a Support Analyst, which it says is an ideal role for a recent graduate or second jobber with experience in a support role.
For all latest opportunities, see our jobs board or follow @prolificjobs.