17 January 2017
Entrepreneurs to battle it out once again at 2017 Educate North Conference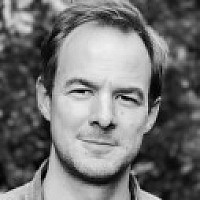 The next generation of student and graduate businesses from universities across the North of England will compete for a cash prize and the opportunity to be mentored in the second University Entrepreneurs Challenge (UEC), to be held in Manchester in April.
The UEC, which last year was won by University of Chester-based social enterprise Big Heritage, is part of the successful Educate North and UK Leadership Awards run in association with The Telegraph Media Group and Prolific North.
The Alliance Manchester Business School has teamed up with UMIP (University of Manchester Intellectual Property) to sponsor the competition as a key part of the 2017 Educate North Conference, which is expected to focus on the impact of Brexit on a sector which employs 25% of the UK's academic staff in the North.
The first UEC drew entries from early stage companies across the region and six finalists pitched in front of a live audience and judges including businessman Phil Hodari and investment banker Laurie Pinto.
"The 2017 competition will have a number of new features but will again focus on those great ideas with a track record which indicates their potential for growth," said Lynn Sheppard, director of the Manchester Enterprise Centre, located within the Business School.
"The inaugural 2016 competition proved to be a close-run encounter and the tension was real. It'll be interesting to see how those winners have fared as we search to find a new business with the opportunity of really becoming a future star. This is an important opportunity as new ideas and the right financial backing are essential ingredients if the North is to grow as a powerhouse."
'We will be inviting more venture capitalists and funders to the table in 2017 and we will be putting the companies through their paces so that we can see if the winner can bring significant employment, wealth and success to the North' added Tony Walker, Director of Innovation Optimiser at UMIP.
UMIP has seen more than £300m of venture investment put into University of Manchester spin outs in the last 12 years.
'This is a vital part of our work for the University and we are delighted to lend our support and expertise to enable young and new entrepreneurs to succeed from the West to East coast'.
Due diligence for the UEC will again be overseen by David Fleming, MD in the Manchester office of US financial services firm Duff and Phelps.
He said: "New ideas, new ways of reaching markets, new ways of creating enterprises in this digital age is critical. That is why we are delighted to be again helping to assess these entrants for the judges."
The judges, other sponsors and the host of the 2017 UEC will be unveiled over the next few weeks.
Entries are open now on www.educatenorth.co.uk and more details are available from key event producer Georgina Jones Georgina.jones@dontpanicprojects.com.