08 December 2021
Leeds insurtech firm CPP Group UK signs partnership deal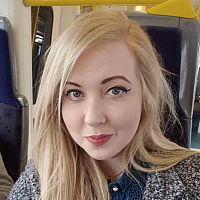 Leeds-based insurtech company CPP Group UK has announced it has signed a partnership with warranty provider Warranty Solutions.
As part of the partnership deal, CPP UK will help Warranty Solutions to enhance its service offering in the warranty market by providing the business with a warranty product for its entire product range. Warranty Solutions provides cover for a range of kitchen appliances on behalf of national retailers. 
The partnership is "expected" to generate a gross written premium value of £1 million for Warranty Solutions.
The deal will also help CPP, which develops products and services to help insurers add further value to products and service, to expand its footprint in the home protection market.
Carl Carter (pictured), CEO of CPP Group UK, said: "We're delighted to be partnering with Warranty Solutions, a fellow Yorkshire-based business, to enable them to enhance their service offering in the warranty market, and in turn, to help protect the reputation of the brands it works with."
Karen Neagle, managing director of Warranty Solutions, added: "CPP really supports our ethos of providing a first-class quality service to both the customer and the manufacturer at a time when they and their appliance need us most. We're delighted to be working with CPP to deliver such a versatile range of manufacturer's warranty solutions."