18 August 2021
Babble acquires Cheshire communications firm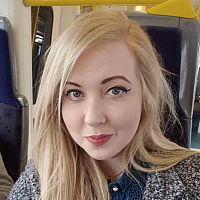 Babble has acquired two firms, including Cheshire firm Concert, expanding its reach across the North West. 
The communications and cyber firm has bought Concert Networks alongside 5 Rings, which offers telecommunications solutions to SMEs, for undisclosed amounts.
Concert provides communication services to businesses across Cheshire and the North West.
Matt Parker, Chief Executive of Babble, said: "Our goal has always been to transform the way our customers work through the deployment of the right technology. Throughout 2021 we have completed a number of strategic acquisitions aimed to expand, deepen and strengthen our offering, allowing us to serve even more customers across the whole of the UK and beyond.
"Seeking out the UK's most exciting, innovative tech businesses, that utilise local talent to bring a local touch from local bases is highly valuable to us. We're delighted that the exceptional teams from Concert and 5 Rings are joining us on our journey to becoming the UK's leading cloud technology business."
Babble now has five hubs across the UK including in the North West, Midlands, North East, London, and the South Coast.
The deals are the fifth and sixth completed by London-based Babble this year.